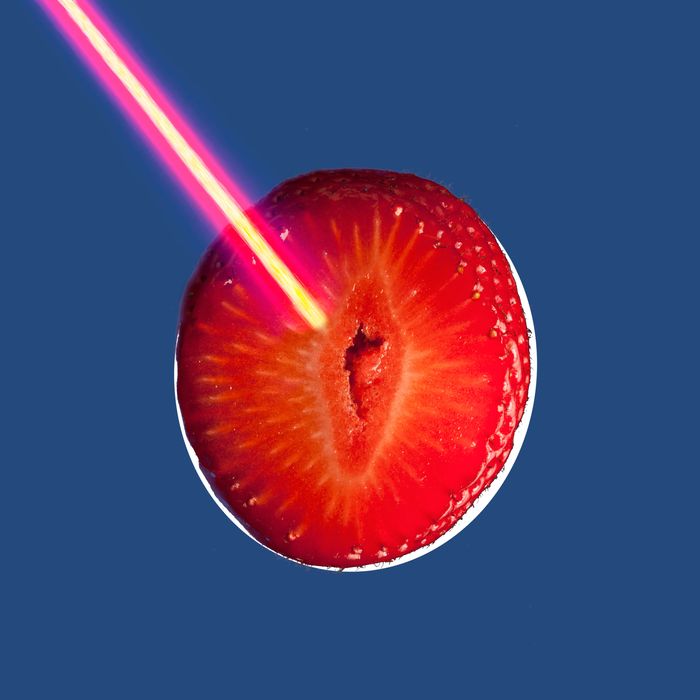 Photo: Larry Washburn/Getty Images/fStop
Vaginal rejuvenation, a procedure which purports to tighten, refresh, and in some cases, "re-virginize" the vagina via cosmetic surgery and/or laser treatment, has become increasingly popular over the last decade, raved about by socialites and reality-TV stars alike. V Spot, a New York–based provider of a number of vaginal tightening procedures, even frames vaginal rejuvenation as a kind of feminist issue: their site proclaims "Feeling Good Isn't Taboo — It's a Right!"
But on Monday, the FDA warned that vaginal rejuvenation procedures may do more harm than good. Their statement specifically warns against "energy-based" laser treatments like Femilift, which are advertised as lower-risk and less invasive than other rejuvenation surgeries despite the fact that little to no scientific literature exists on the subject. Researchers caution that "tissue damage and remodeling resulting from laser use may potentially increase urogenital pain and dyspareunia," or difficult, painful sex.
Some OB/GYNs also point to ethical concerns regarding these practices, also referred to as female genital cosmetic surgery (FGCS), which they say women and girls are led to (incorrectly) believe are medically necessary, as opposed to an elective operation developed in direct response to societal norms regarding the appearance of women's bodies.
The FDA has now echoed these concerns, writing that energy-based vaginal rejuvenation procedures are unapproved, and might be associated with "serious adverse events" including "vaginal burns, scarring, pain during sexual intercourse, and recurring/chronic pain." Additionally, the FDA encourages those who have undergone a laser rejuvenation and experienced complications to file a claim via MedWatch, the FDA Safety Information and Adverse Event Reporting program.