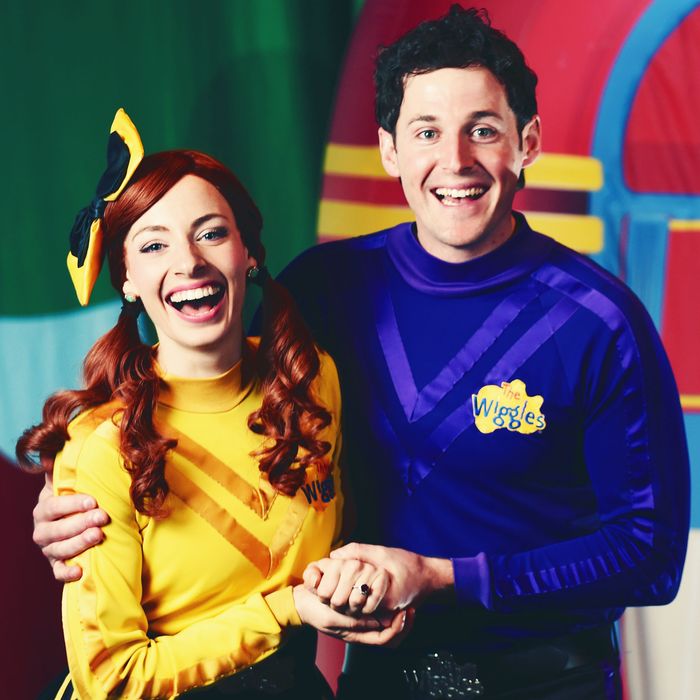 Emma Watkins and Lachlan Gillespie.
Photo: Naomi Jellicoe/Newspix/Getty Images
Music fans everywhere suffered a major blow this week, as news emerged that the Wiggles' foremost "power couple" Emma Watkins and Lachlan Gillespie had split after two years of marriage — leaving some to wonder about the status of the iconic group.
The legendary Australian childrens' singers, Watkins and Gillespie, started dating back in 2013, after Watkins joined the group as its first-ever female Wiggle. According to the Daily Mail, they initially opted to keep their relationship secret for two years. "There is nothing worse if you've only just started in a world-class organisation such as the Wiggles and then all of a sudden we come out that we are together," Watkins later told blogger Kate Waterhouse.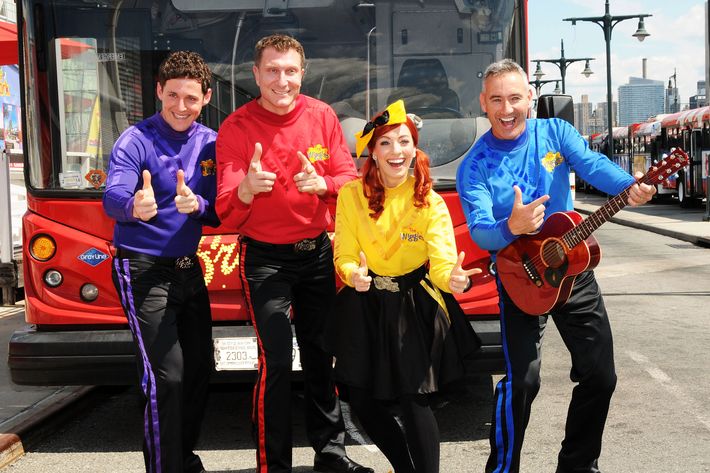 Gillespie also explained that the famous pair worried fans might think they were just seeking attention. "We didn't want people to think we were just doing it for publicity," Gillespie said. Eventually, in 2015, they decided to share their love with the world — and were engaged one month later. They married in April 2016.
But sadly, on Thursday, the pair announced their divorce in a heart-wrenching Facebook post on the Wiggles' official page, which has received more than 13,000 comments.
"We have, and continue to share, the most beautiful life together, but we wanted to let you know that privately for the last six months we have been navigating through a trial separation, and we have made the decision to separate as a couple," the post reads. Later, it continues, "We have chosen a different path to travel in our personal lives, but please know that we are stronger than ever and we can't wait to see you at a show soon."
As a band, the Wiggles have been together for more than 26 years, according to the group's website. In a recent tour across the U.K. and Ireland, they sold more then 200,000 tickets for over 320 shows. They have released dozens of albums, and have a TV series, Wiggle, Wiggle, Wiggle!
We will be thinking of the Wiggles and their fans during this time.