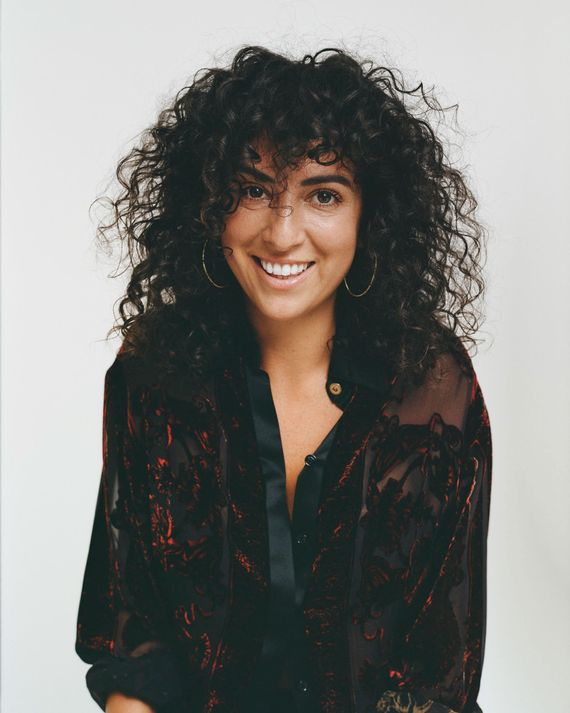 Anyone even vaguely interested in pop, hip-hop, or rap music videos has probably seen some of Lauren Nikrooz's work. The British production designer has created stunning visuals for some of the top songs from the biggest names in music; a short list includes Ariana Grande's "Side to Side," Lorde's "Team," Desiigner's "Panda," and Janet Jackson's "No Sleeep." The last of these feels fated, as Nikrooz was inspired by Jackson's music videos growing up. Her other notable credits include the production design for a Marina Abramovic exhibit at MoMA and creative direction for Janelle Monáe. (The music video for "Yoga" was a Nikrooz joint.) We spoke with her about Persian food, karaoke, and the best album ever made.
What is your most-used emoji?
A blushing smile.
What is your favorite holiday?
When I went to Vietnam.
If you could spend three months anywhere, where would it be and why?
I am desperate to go to Iran because I'm half Persian. It's on my hit-list, right at the top.
What superpower would you have and why?
I'd like to be psychic so I wouldn't make bad decisions.
What's the best album ever made?
I think it has to be a Michael Jackson album. He was so influential to me during my childhood and my career in music videos. Dangerous was, like, my favorite cassette as a kid.
Go-to karaoke song?
Always Brit-pop because I can talk through it. Blur's "Parklife" is my favorite.
Who do you think is cool?
My mum.
What fictional character would you love to hang out with?
Mark and Jeremy in Peepshow.
If you could be a magazine, what magazine would you be?
When I look for references I always go to magazines like The Face.
If you could speak to animals, which animals would you want to talk to?
I always talk about this. Dogs, definitely. My partner has a dog and I am sure she knows exactly what I'm saying when I talk to her.
What's something your social-media followers don't know about you?
Either that I'm British or that I'm 5'3".
What was the last website you looked at?
I was ordering something on Amazon Prime for a prop. We're shooting in the Eastern European social club in East Village. We have to cover up all the mirrors, so I'm ordering all this floral print fabric.
If you could be outfitted by one designer for the rest of your life, who would it be?
I do really like all the new season Yeezy stuff. But I don't know if I'd want to do that for the rest of my life. For the rest of my life, my friend's brand Matthew Dolan.
What do you eat for breakfast?
Nothing. Coffee.
If you could only eat three things for the rest of your life, what would they be?
Cheeseburger, anything with Mezcal, and Ghormeh Sabzi, which is a Persian dish.
If you were a color, what would it be?
Red. Like danger.
Lauren Nikrooz wears shirts and pants by Versace, earrings by David Yurman, and bracelet by Tiffany.