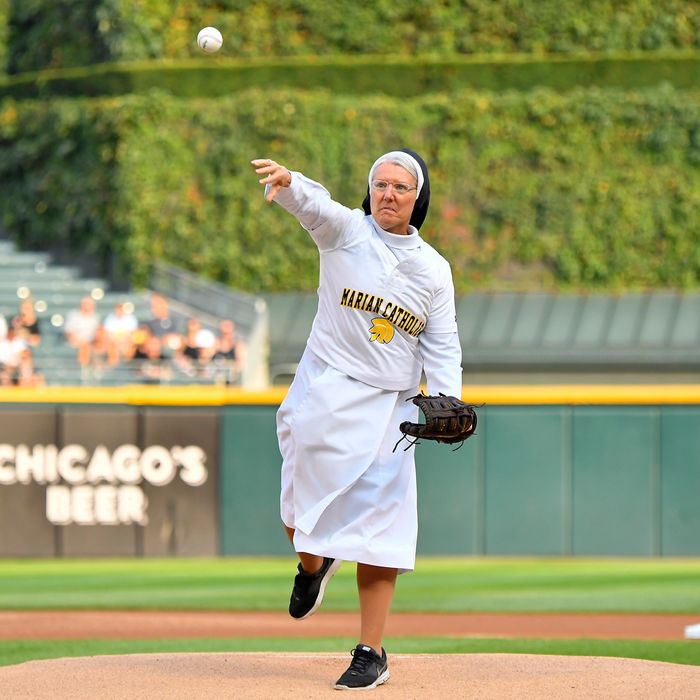 Sister Mary Jo.
Photo: Quinn Harris/Icon Sportswire/Icon Sportswire via Getty Images
A nun at the working at the private Marian Catholic High School made her debut at a Chicago White Sox game over the weekend to throw the first pitch of the game. In what may have been the most incredible athletic accessorizing to be seen, Sister Mary Jo Sobieck paired her veil with a Marian Catholic jersey.
Sister Mary Jo was invited by the White Sox to throw the first pitch, and that she did — tossing a spectacular first pitch after popping the ball on her forearm. Her athletic ability wasn't entirely a blessing. She practiced before her made her M.L.B. debut. A video of her getting in some practice throws were posted to the high school's Instagram.
God bless this cool nun. Hopefully next time, a great opening pitch can bring the White Sox a win.