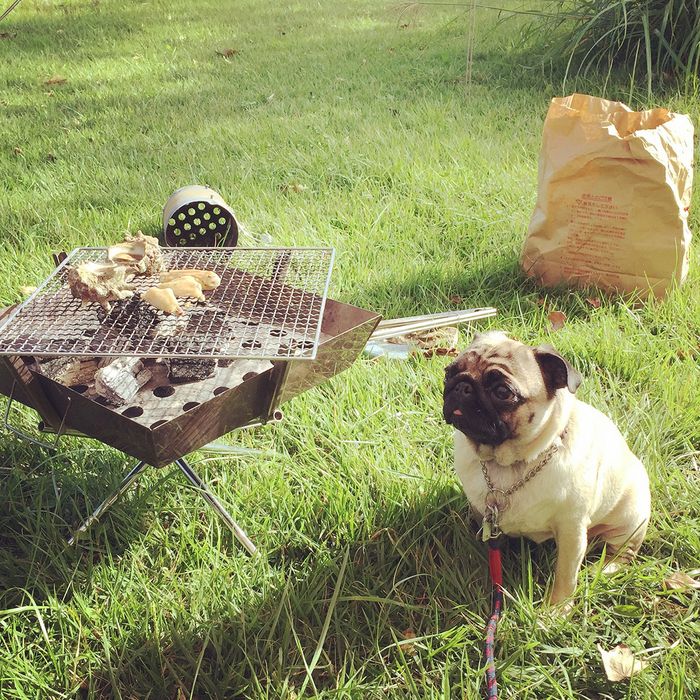 Photo: Getty Images/EyeEm
Life is about waking up every day and being hit with an immediate wave of anxiety about how you haven't taken full advantage of the opportunities you've been offered and how you are now behind, miserably behind, with no chance of ever catching up to where you should be and what you should have already done. That's just the way it is. I don't know if there's anything to be done about it, honestly. But I do know one thing: there's still time, here at the end of August, with the winds of fall brushing against our face, to throw a fun summer barbecue.
Please don't resign yourself to the idea that you've waited too long to throw a fun summer barbecue, and that now you have to wait until next year because summer is dead in the ground and its bones are practically dust. You don't! Send the email now. Subject line "LAST MINUTE BBQ." The BBQ is this weekend. Invite everyone you like and a handful of people you're only okay with because chances are people are going to be busy and you want to have a good amount present. Make the body of the email a little bit fun but not too self-indulgent. Start the barbecue not too early but not too late. Tell everyone your phone number in case they have trouble getting into your house or finding you in the park. Did you do it? Okay now hit send.
(You can also plan one for a different upcoming weekend.)
It takes a village to throw a barbecue, and this is what makes throwing a last-minute barbecue an accomplishable endeavor. A guest can bring a wine. A guest can bring a chip and a dip. You can get hamburgers and a pack of hot dogs and a watermelon. The sun can shine on its own. The air outside is sweet and slightly crisp when the wind blows, with no effort needed on your part. Whichever friend has a bluetooth speaker can bring that and you can listen to the new Ariana Grande.
It's true that life is about regret, but sometimes you just need to do something and then you're doing it, and then you've done it, and now you can remember it fondly (!). I'd hate for you to close out your summer without one last fond remembrance, with food, and fun, and friends, simply because you spent more time on fretting about how it was too late than you did on just doing it. It's not too late, and you know what else you should make for your last-minute BBQ? An elote dip!