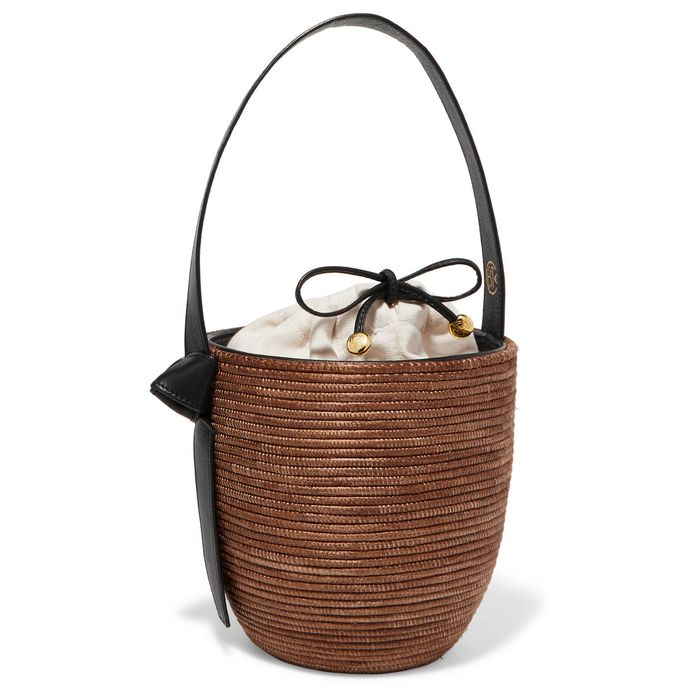 Photo: Courtesy of the Retailer
Although basket bags have been trending for over a year now, I was hesitant to jump on the bandwagon. Don't get me wrong, I think they're adorable, but I couldn't shake the fear that they would go out of style by the end of August 2017. Obviously, my fears were unsubstantiated: a year later, basket bags are trendier than ever. I decided, however, if I'm going to indulge myself in this trend, it would have to be something special.
That's where Cesta Collective comes in. Founded by former fashion editor Courtney Weinblatt Fasciano and stylist Erin Ryder, Cesta is a collection of basket bags handwoven by female artisans in Rwanda of locally sourced, sustainable materials. The founders' vision for Cesta is to help developing economies by partnering with artisans across Africa, thereby providing them with consistent income.
While Cesta has plenty of gorgeous woven bags to choose from, my favorite is the lunchpail in tan, which is woven from sustainably sourced sisal. It has the aesthetic of classic basket bag, but the practicality of a real purse with a knotted leather strap and a drawstring cotton-canvas interior to safely stow your essentials in.
If you buy something through our links, New York may earn an affiliate commission.