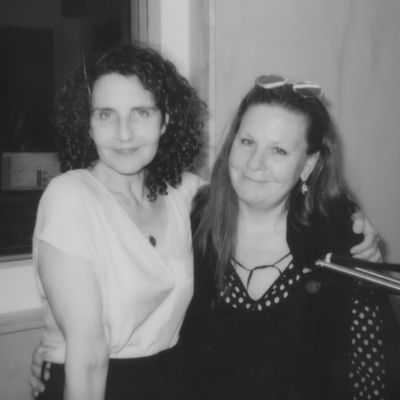 Tamara Jenkins and Lisa Yuskavage.
Photo: Courtesy of David Zwirner
Artist Lisa Yuskavage and filmmaker Tamara Jenkins have lots to talk about. The two artists were introduced by a barista on Avenue A in the 1990s because they both did work involving breasts. Neither loved the introduction (understandably), but they still became friends and mutual admirers.
Yuskavage, a portrait artist who specializes in nudes and semi-nudes, and Jenkins, the director of The Slums of Beverly Hills and The Savages, are both featured in the latest edition of the new Dialogues podcast from David Zwirner. Through the wide-ranging discussion, hosted by Lucas Zwirner, they chat about translating private struggles — such as infertility — into art, handling criticism, and following your instincts.
The episode is the first in the series to feature two women. "I do think that one thing that we have going for us as women artists is if we can tell our stories, they have not been told," Yuskavage said.
Much of the conversation is centered around Jenkins's upcoming Netflix film, Private Life, and Yuskavage's two upcoming shows at David Zwirner later this year. The episode is available now on Apple Podcasts, Spotify, and the David Zwirner site.