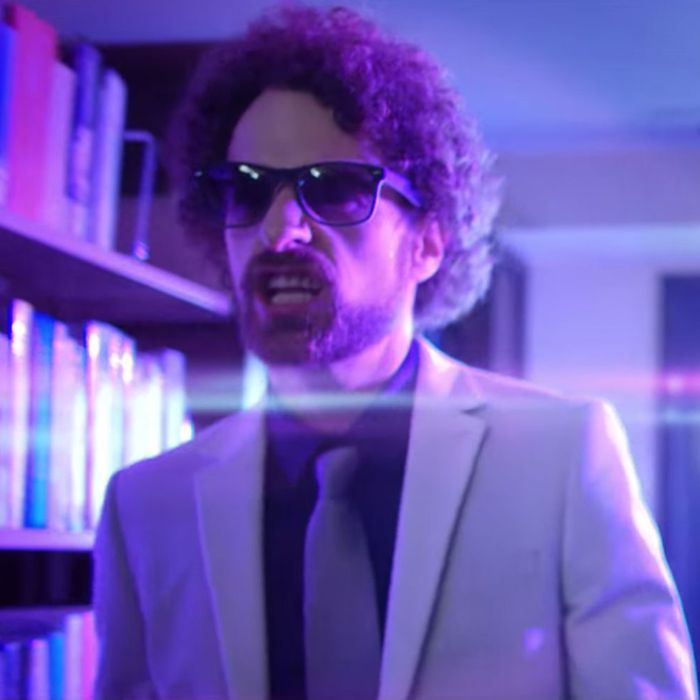 "And I beheld when he had opened the sixth seal, and, lo, there was a great earthquake; and the sun became black as sackcloth of hair, and the moon became as blood; And the stars of heaven fell unto the earth, even as a fig tree casteth her untimely figs, when she is shaken of a mighty wind." —Revelation 6:12-13
"Hey, let's touch in public. Is your ass good luck 'cause, girl, I wanna rub it." —Charles McMansion, "T.I.P."
Man. We don't need this. We're so tired, and we only have so much to give. But, I suppose, the fact remains that Isaac Kappy — the non–Tom Sandoval half of Charles McMansion, the Vanderpump Rules–featured musical group that filmed a music video for their song "T.I.P.," which means "touch in public," in a library during the show's fourth season — is some sort of major QAnon conspiracy guy who was recently featured on Alex Jones's nightmare program Infowars to talk about which Hollywood celebrities he believes to be pedophiles.
Fine.
On Monday, Infowars was removed from Apple Podcasts, YouTube, Facebook, and Spotify, with the platforms citing hate speech as their apparently newly discovered reason. So if you'd like to hear Kappy — a "pretty big movie star," according to Alex Jones — on Infowars, which I do not advise, you will have to find some way to seek it out yourself. Here is what the Daily Beast said about it, in the meantime:
"But much of Kappy's proof of Hollywood pedophilia is thin. For example, he once talked to a man who said he liked to "unplug" from his phone on weekends, a remark Kappy took not as a sign of social media overload, but as proof that that the man was a pedophile eager to avoid NSA surveillance."
I'm sorry for letting you know about this.