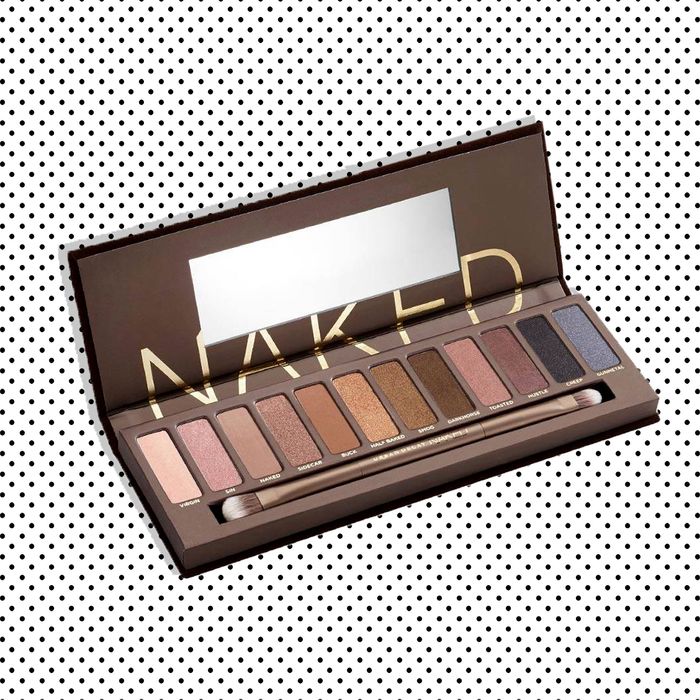 Photo: Courtesy of the Retailer
Urban Decay Naked Eye Shadow Palette, $54, age 8, passed away peacefully on August 23, 2018, in stores and online. Since its birth in 2010, the Naked Palette captivated everyday makeup enthusiasts, celebrities, and beauty vloggers alike. With its 12 versatile shadows in both matte and shimmery finishes ranging from taupe all the way to blue, Naked quickly ascended to cult-favorite status.
The beloved palette managed to break $1 billion in sales for Urban Decay by selling over 30 million versions of itself. In 2016, the duchess of Cambridge sang Naked's praises to former First Lady Michelle Obama, citing it as one of her favorite ways to enhance eyes. The duchess is known for having done her own makeup on her wedding day, which makes her Naked Palette shout-out especially fun.
OG Naked Palette is survived by six children who are left to love and honor its work: Naked2, Naked3, Naked Heat, Petite Heat, Naked Basics, and Naked2 Basics. Friends and fans of Naked Palette are invited to watch this PLL-inspired video funeral featuring Nicole Richie before hauling ass to Urban Decay's site where remaining OG Naked Palettes are currently 50 percent off ($27) until inventory runs out, which honestly could be any minute. The reason for the Naked palette's untimely demise is not certain, but in a press release founder Wende Zomnir said, "It's a little painful to leave your past behind, but it's also essential to always evolve." Ashes to ashes, dust to dust (both also former Urban Decay shadow names).
Photo: Courtesy of the Retailer
If you buy something through our links, New York may earn an affiliate commission.