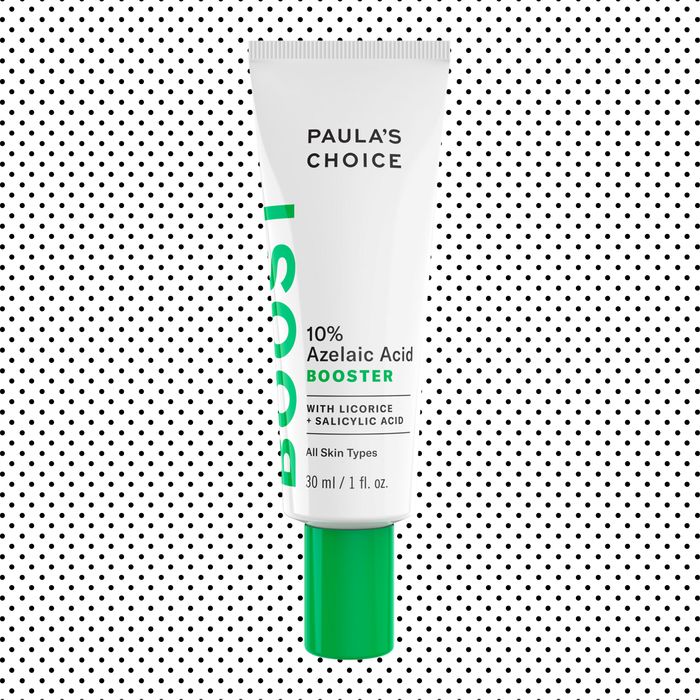 Photo: Courtesy of the Retailer
You probably never heard of azelaic acid until now. It's not touted nearly as widely as its other face acid cousins, salicylic acid (which you know for its zit-fighting abilities), lactic acid (the main ingredient in Sunday Riley's Good Genes), and the wide variety of fruit acids which appear in face masks. But according to Cosmetics Cop Paula Begoun, azelaic acid is a bit of a wunderkind. It's allegedly effective at treating a lot of different skin concerns, like acne, wrinkles, dullness, and uneven skin tone, and it's not too harsh or over-drying. It's the key ingredient in the new 10% Azelaic Acid Booster from Paula's Choice.
Okay, but where do we find this magic acid? According to the Paula's Choice website, it occurs naturally in grains like barley, wheat, and rye (so some carbs are good for your face after all). And the effectiveness of azelaic acid is backed by 20 years of research. This acid is supposedly unique because it targets common skin issues in two ways: Firstly, it works on the skin's surface as a gentle exfoliator. Secondly, it penetrates below the skin's surface to minimize inflammation and stop the excess melanin production that is responsible for dark spots. It's a great alternative for those with acne who can't or don't want to use benzoyl peroxide.
Begoun's Azelaic Acid Booster is a lightweight, oil-free cream-gel that can be applied on its own or mixed with a moisturizer or serum. It should be safe for all skin types and all ages. If you have sensitive skin, definitely take it easy with application so you don't overdo it, even though I know the appearance of a new "superpower" product is tempting when you are frustrated with the state of your skin. Welcome to our lives, azelaic acid. We're happy you're here.
If you buy something through our links, New York may earn an affiliate commission.