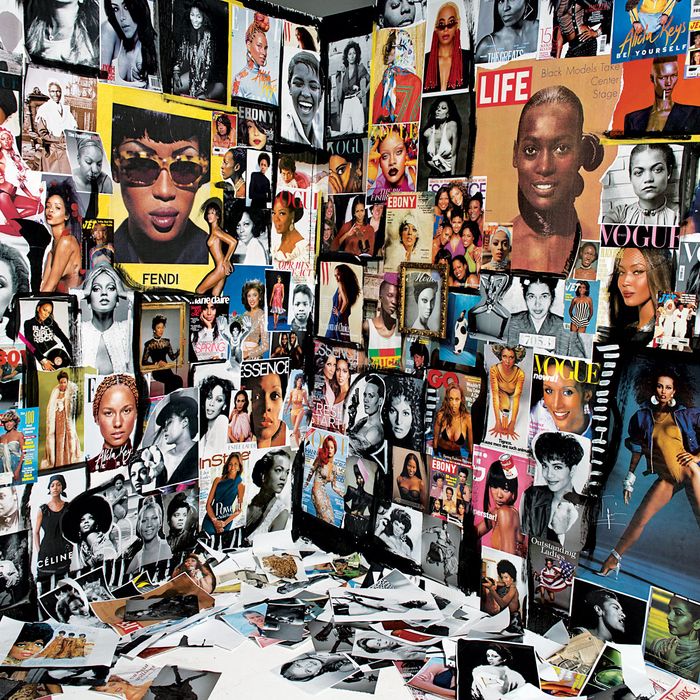 A few months ago, I received a message that started with the words "Every Nigga." It was from a black human-resources manager warning me that people in fashion wouldn't hire me if I had a framed print of the words "Every Nigga Is a Star" in the background of my profile picture. I tried to laugh it off, but it stung. How far have we really come in fashion if a black woman I've never met is advising me to dim my blackness so that I can continue to have a seat at the table?
Besides, last January, the Russian street-style star Miroslava Duma had posted a bouquet of flowers with a note from her friend that said: "To my niggas in Paris." Despite an outcry from some of Duma's million-plus followers, she is still sought after for her opinions about the future of fashion.
Up until that moment, I had been proud of that photo. What the HR woman probably didn't know is it had been taken as part of a feature on Into The Gloss. Boris Gardiner's "Every Nigger Is a Star" is a classic anthem. It is the reason why Issa Rae says, "I'm rooting for everybody black," when asked on the red carpet who she hopes will win an award. Black people are constantly told by our own government that we are lesser than, that our lives don't matter. Those words are a rallying call.
The song "Every Nigger Is a Star" also played during the Council of Fashion Designers of America/Vogue Fashion Fund 2018 finalist Pyer Moss's fall-winter 2018 show. Issa Rae then wore one of Moss's jumpsuits with the phrase embroidered on a black satin sash at the CFDA Fashion awards, as the first person of color to host it in its 37-year history.
So why should it make this stranger so concerned for my future? To find out, I surveyed more than 100 black individuals, from assistants to executives, stylists, celebrities, models, and everyone in between. Plenty of names you might recognize declined to participate, and several cited fear as the reason. But I also had some of the most authentic, and often tearful, conversations about the pains of racism I've ever had.
It all makes sense once you see that behind the scenes, on sets for magazine covers, in castings for runways, and on the teams chosen to create multimillion-dollar ad campaigns, black people are rarely to be found in positions of power. There have never been more than one or two black editors-in-chief of any major U.S. magazines, and only one black designer leading a major American fashion brand. And, up until this month, no black photographer had ever shot the cover of Vogue. Only 15 of the 495 CFDA members are black, and only ten black designers have ever won a CFDA or CFDA/Vogue Fashion Fund award. One of the most popular and financially successful black designers, Tracy Reese, has never received a single nod. Less than 10 percent of the 146 fashion designers who showed at the major fall 2018 shows for New York Fashion Week were black, and only 1,173 black models out of 7,608 model castings walked.
There are many reasons for this — financial barriers, social obstacles, colorism, bias, and plain old racism. I heard about them all in my conversations. The stories ranged from covers lost because there was no hair and makeup team trained to do a black model's hair; to the coded, terrible things people say to black editors, and the ways in which some are asked to explain their culture and vouch for what is cool, yet are denied the chance to contribute in meaningful ways. I heard honest accounts of what it feels like to view every other black person as a threat because job opportunities are so scarce. After all of this listening, I can only imagine the excuses for why there aren't more black people in power in fashion, despite our immense contribution to the industry.
In a season where 16 magazine covers feature black women, it may appear that things are starting to shift. This year's CFDA awards were more diverse than ever. In fact, fashion is having a real love affair with "blackness" right now. The appointments of Virgil Abloh as men's artistic director at Louis Vuitton and Edward Enninful as editor-in-chief at British Vogue are legitimate milestones. But I cannot help but wonder, in an industry that prizes progressiveness, is this just another fad?
We Want to See Ourselves …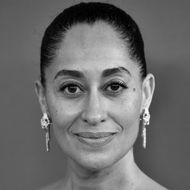 "Representation and inclusion in fashion were a priority for me before I had the language to express it. It always confused me that the industry didn't look like the world I lived in. While I was a contributing fashion editor at Mirabella and New York Magazine in the '90s, I pushed for and encouraged the use of models of all colors in our shoots (which was often met with blank faces). Today, as an actor and activist, I advocate for equality and representation in everything I do. I push up against unspoken cultural biases and norms at every opportunity. And as a designer, my blackness, my shape, my age inspired me to create a collection that was accessible to everyone."
—Tracee Ellis Ross, actor-designer-activist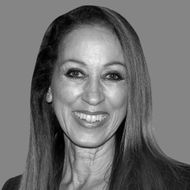 "When I came along, I was showing that people can be in love no matter what color you are. I was fortunate because I was at the beginning of the blending time, when they'd say, 'Okay, let's put this banana in the blender.' Now they're using blueberries and other delicious kinds of exotic fruits too. You know?"
—Pat Cleveland, model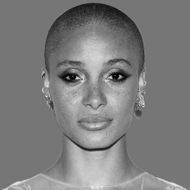 "Edward [Enninful] and I still talk about [his] first [British Vogue] cover and we turn to each other and smile in shock. We had no idea it would be seen, admired, and loved by people who aren't even in fashion. The exciting thing that I find about looking through magazines is that I see girls who I can relate to and reference myself, like my sister and I did when we were little."
—Adwoa Aboah, model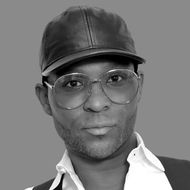 "Things would change if more prominent black actresses or actors would use black creatives. If my client goes to the Oscars and does the whole awards season, then so do I. My visibility as a stylist goes up and keeps up. In this industry, the people who have the power to change somebody's life, change somebody's career, they need to do that. They need to give those opportunities to people who need it."
—Law Roach, stylist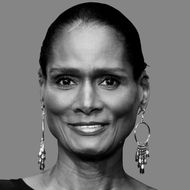 "When I go grocery shopping, I'll stop at the aisle that has all the latest magazines. I'll breeze through and bypass all of the advertisements and go straight to the layouts. And if I don't see a black model in those layouts, I don't buy that magazine."
—Tracey Africa Norman, model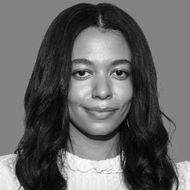 "Fashion has a bad habit of making very surface-level changes. It's not just about adding more black models. People don't think about the factory workers who are, honestly, almost always people of color. How meaningful would it be to make something beautiful that is also empowering?"
—Aurora James, designer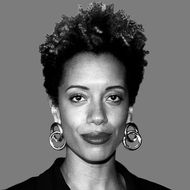 "It wasn't until I was nominated for a CFDA Fashion Award in 2013 that I realized I was the first black woman to be nominated in that category. When you think about how many years the CFDA has been around, it just seems insane to look back and realize there are very few people of color around you in the same industry."
—Carly Cushnie, designer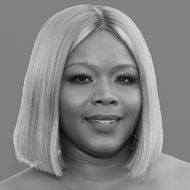 "Look at the front row during Fashion Week. There are no black bloggers there. Like none. Why not? We need to start having some real talks about it."
—Claire Sulmers, influencer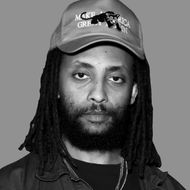 "A lot of times, you walk on set and you're the only one. That conversation is loaded and it's complicated. I bring my people, people who make me comfortable. As an image maker and as someone who is invested in the image and the advancement of blackness, I can only focus on so much."
—Awol Erizku, artist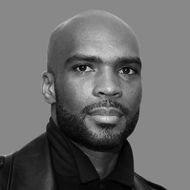 "I often come back to this Michelle Obama quote; she said, "So many of us have gotten ourselves at the table, but we're still too grateful to be at the table to really shake it up." And it is so true! You can be in a room, and it's like, do I say something? Am I going to look like I am campaigning for us? But, my whole philosophy is, if I don't who will."
—Antoine Phillips, senior director, global communications and celebrity, Coach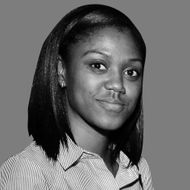 "My biggest frustration is when I'm trying to advocate for someone black and push to work with them because I think it's a good opportunity, but then there's a "No" without having a full discussion about why. The hardest part is just not being heard."
—Camille Easy, senior publicist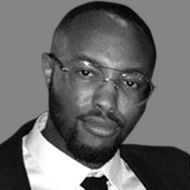 "Anti-blackness is built into the ethos of this country. There's something wrong with that and we need to deconstruct it. I think, specifically, in America, there's such a deep history that is not often acknowledged, but instead swept under the rug because it makes white people uncomfortable. The reason there are black people in this country is directly because we were brought here against our will, as a disposable commodity. Slavery socialized white people to perceive our value as less than their own. When you think about the black body in America and the timeline of our existence here, you realize that it's only been about 100 years that our humanity is vaguely recognized. Our history in America is riddled with violence. So, the simple idea of compensating us in the same way our white counterpart is compensated, in fashion or in any industry — that's a little bit of a stretch. The context of the conversation should be one of social reform where black people get to experience true liberation in the exact way the white American gets to experience their freedom. Our time is now."
—Ethan Miller, agent, IMG Models NY
"When I was casting, people would always say, "Oh, you can't book like a girl of color for that because it needs to be someone who's going to be representative of the whole show," which means Caucasian."
—Anonymous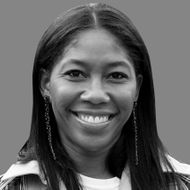 "I've experienced the fashion industry on both sides of the Atlantic. I've had to create my own community. It's painfully obvious when you go to shows and events and see how few people of color are in prominent spaces. So, while the industry here has made great progress on the runway with models, behind the scenes is still incredibly homogeneous. When at dinners, or while having idle chitchat before a show, it can feel quite isolating depending on the conversation, cultural reference points, and unconscious biases."
—Kenya Hunt, deputy editor, Elle U.K.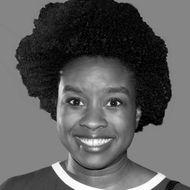 "It'd be nice to have a collective of black women who are opening up spaces for each other, or making strategic moves to raise the visibility of black women within the industry, and not just who's on the cover of the magazine but behind the scenes too. I'm don't think it's solely white people's job to do that. There needs to be more of a push from us to stand together."
—Tahirah Hairston, deputy editor, Lenny Letter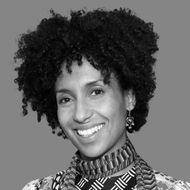 "I loved every single outfit Issa Rae wore at the CFDA Awards. They were all black designers, and for me that was a powerful statement and celebration of black creative talent. It seemed to me that she was silently and elegantly taking a stand, showing solidarity and underscoring the fact that we are still largely underrepresented in the design studios of major fashion houses and the industry as a whole."
—Chioma Nnadi, fashion news director, Vogue.com
… But Not As They See Us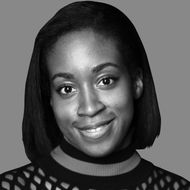 "We work in a really superficial industry. Part of the reason why I had an easy time getting a job is because I'm tall and skinny. Maybe that helped "balance" my being a black girl. It's all about the optics."
—Chrissy Rutherford, senior digital fashion editor, Harper's Bazaar
"People don't want to admit it, but there's still a contingency that you have to be the "right" kind of black for fashion to fully accept you. They all look the same, and are sample size. Some black women in our spaces find it frustrating that they've been afforded the platforms they have while darker-skinned women with a different hair-curl pattern are being ignored. It's about the optics. And you think, how authentic is this?"
—Anonymous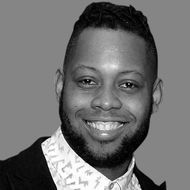 "We all have an ideal definition of what is beautiful. Ninety-five percent of the time, it's been brought to you by Caucasian America, telling us that this is the standard. I was constantly advocating for models of color. There'd be 100 models on a board who are white and look the same and only two black models. Are you kidding me?"
—Kendall Werts, talent manager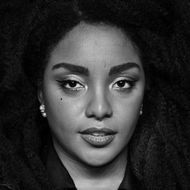 "The obsession of focusing on skinny women in the fashion world needs to change. So tired of hearing the excuse, 'Certain type of clothes only look good on a certain body type.' As if clothes only look good on slender women. I have curves. I have breasts. I have a butt. You're telling me that because I am a DD, have hips and my stomach isn't flatter than a pancake I won't look good in your clothing? As if how good you look in the fashion world is dependent on your size?"
—TK Wonder, model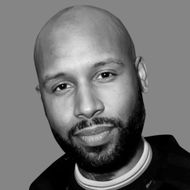 "I find it interesting when brands use the word 'urban' for inspiration or describing their collection, then switch the context and also use the word as a slight or slur to describe 'black people' or people of color. When I started working at Complex (in 2014), I got a lot of emails from [high-end] brands that didn't want to work with publications they deemed as urban. Complex at that time was a pop-culture magazine that included a lot of coverage of hip-hop. They wanted to stay as far away from that as possible."
—Matthew Henson, stylist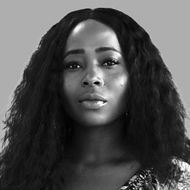 "Major women like Misa Hylton, June Ambrose, and Patti Wilson, to name a few, have created a shift in the culture aesthetic through styling in Hollywood. And yet, I find it quite interesting as a young black stylist in Hollywood that these women are not celebrated with the equal standards of other races in our field. We have to look at this and begin highlighting the dialogue that happens so often within the black community of artists. There has to be a new level of consciousness for publications that speak on who the 'Best in Town' are and forget to name any black women stylists. I strive to change that narrative. My goal is to be named to The Hollywood Reporter's 'Most Powerful Stylists' list."
—Ade Samuel, stylist
"I was standing in between two editors at a fashion show. One of them was planning a trip to an African country. She pulled out her phone to show her friend a photo of the nanny she was about to hire. The nanny looked like a tribeswoman — she was bare-chested and barefoot. It set off all sorts of alarms with me. But the editor was completely tone deaf: She didn't even think how the black woman next to her might have viewed that photo. She was just talking about her vacation plans, and how this black woman was going to watch her kids."
—Anonymous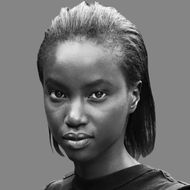 "My biggest frustration in the industry is the lack of hairstylists that know how to care for black hair. Within seven months I've lost ten inches of my hair. And if I could change one thing instantly, it would be that hairstylists would be required to know how to do black hair. I'm tired of seeing my hair on the floor after each job."
—Anok Yai, model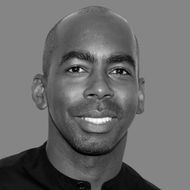 "I have a brown girl who's killing it. So I asked brands if they will partner with me to dress her. The answer: 'Oh, no. Pass.' An Oscar-nominated woman who is sample size isn't right for the brand, but then I see them work with someone who has no career, no fashion profile. It's bizarre."
—Jason Bolden, stylist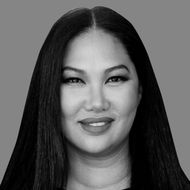 "The Kimora Lee Simmons brand has been around for quite a few years. My business has always grown, a steady climb. I ship four collections a year. I have a core audience. But that's not talked about as much as some of the other mainstay brands. I don't complain about it. It is what it is."
—Kimora Lee Simmons, designer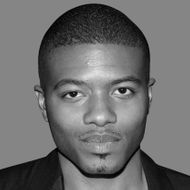 "We have black creatives out here who literally do it all, whatever aesthetic you want to go for, whatever style you have. This past year, black people have really shown that we can own a piece of the pie in this industry. But we're still looked at as one-dimensional. I have white stylist friends who are thriving. Thriving! And who's to say it's because one's work is better than the other. One thing we can all admit is that they are probably looked at first because they're white."
—Corey Stokes, fashion editor-at-large, Highsnobiety
"The manager goes to the publicist to ask for suggestions. And the publicist hires the same people, over and over. The studios call the same publicists, and they call the same stylists, and that's why there aren't any opportunities for other people. New talent is just passed up. I think that the work should speak for itself, right? It just perpetuates this idea that only certain people can help your career, and it's not inclusive.."
—Law Roach, stylist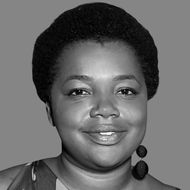 "The concept of chicness and refinement, and the people who are defining those categories, come from places where everybody looks the same. It is steeped in historical references that have upheld a certain type of definition of elegance. Black culture absolutely inspires culture at large, yet is only palatable when it comes from a place of tokenism. If it's something that can be held onto and dismantled and made digestible to a white audience, then it's okay. But whenever there is some sort of attempt to take ownership of that creation, or be the authority that is defining a trend and creating a visual language, it becomes threatening."
—Gabriella Karefa-Johnson, style director, Garage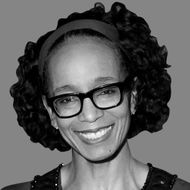 "This conversation is important because people need to be reminded that fashion plays an enormous role in shaping how we view and value people. If we don't consider how the fashion industry is embracing, showing or including various people, then we risk allowing whole groups to be, if not devalued, then ignored."
—Robin Givhan, fashion critic, Washington Post
We Know Our Influence Gets More Respect …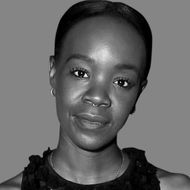 "It's not about blackness, it's about context and storytelling, and understanding who we are, where we come from and how broad the diaspora is. Ad campaigns featuring black people sometimes miss the mark because they truly do not understand the foundation. If you don't know that putting a black child in a sweatshirt that says 'Coolest Monkey in the Jungle' is triggering, then you are still losing, no matter how inclusive you're trying to be."
—Recho Omondi, designer
"Someone once said to me, 'I'm going to go to John Barrett and get boxer braids.' I pretended not to know what they are and asked her to explain it to me. She was like, 'It's like tiny French braids.' I asked her to send me a picture, and then said, 'Oh, you mean cornrows?' She said, 'No. Cornrows are nasty.' My reply? 'I don't have the time to tell you why it is so fundamentally racist and problematic that you would use the term nasty to describe a hairstyle that you are now co-opting.'"
—Gabriella Karefa-Johnson, style director, Garage
"I covered the Met Gala red carpet, and was standing between two people from high-profile magazines. One of them, who was white, only recognized Migos and Donald Glover. For everyone else black, she'd turn to me and ask, 'Who are they? Who's that?' My inner voice was thinking, 'Isn't this your job? You cover pop culture. Black culture is pop culture. Why don't you know this? And why do you feel comfortable asking me?' It was so weird."
—Anonymous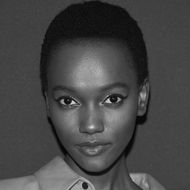 "If a designer is going to use tribal and ethnic 'trends,' they ought to credit the specific tribe that inspired their collection. It frustrates me when designers don't pay homage where it's due, especially when there is a cultural significance tied to black history."
—Herieth Paul, model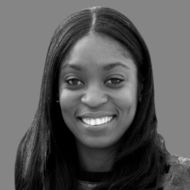 "There are so many brands on Instagram that claim they want to be part of the diversity movement. And then you scroll down past two months and there is no diversity. That's when one has to ask: Are these brands really about diversity, or are they jumping on the bandwagon because right now, 'diversity' is extremely lucrative. Especially after witnessing the Fenty [Beauty] phenomenon."
—Rajni Jacques, fashion director, Teen Vogue and Allure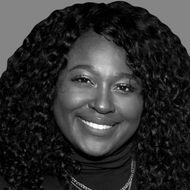 "Assimilation is a double-edged sword. Since starting my company I'm more vocal about having diversity, specifically black people, integrated into brands and conversations, primarily in regards to campaigns and products that are heavily geared toward the black community. For example, I think there is an influx of campaigns shot in primarily urban areas but there lacks the same diversity on the team. My question is, who can speak from that point of view authentically, or is this an aesthetic? It is imperative to use the talents of black people that are driving these conversations from their points of view to their community nationwide and globally."
—Sandrine Charles, founder, Sandrine Charles Consulting
""Every designer is free to pull from whatever inspiration or resources that move them, and that's the beauty of it. But I think with that freedom comes the responsibility to also recognize that it behooves you to understand the culture you're pulling from. If people just went one step further in understanding the history, and not just see it as a paint chip or a fabric swatch, many of the offenses people feel would disappear. Because it often seems to come out of ignorance. Or laziness."
—Robin Givhan, fashion critic, Washington Post
… Than Our Thoughts and Opinions Do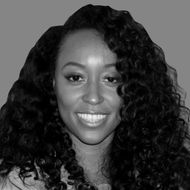 "There have been many times I've had my judgement and decisions called into question simply because I brought attention to discrimination or something culturally insensitive. As a brand consultant who toe-dips in influencing, I've sat at both ends of the table and seen first-hand how race, gender and the intersection of identity impact decisions for brands. Sometimes the subtle ways clients will edit all or most women of color from a creative deck is shocking. I've gotten into heated arguments, strained relationships and lost clients because of it. I've personally dropped out of influencer campaigns and refunded checks when I've felt the brand overall didn't fight for black people."
—Shiona Turini, stylist/creative consultant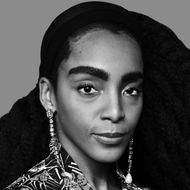 "Many people will try to test your worth due to your race alone and you have to know how to act accordingly. It means calling out brands who refuse to pay you for a job due to their intentions of filling a quota, while another person of a different race is paid well, despite the lack of quality content and lower social media and CPMs. It means correcting others in how I wished to be addressed in business settings: As a grown woman of color, I am sometimes addressed as "Hey girl" while a woman of a different race in the same scenario is addressed as "Hello Ms." or by her name. It means calling out cultural appropriation while on set, because sometimes the team that is hired is not diverse enough or even aware enough to recognize the offensiveness of the content. It also means debunking stereotypes and assumptions regarding race, especially during social/political topics of conversation. You will be surprised (or maybe not) how much the industry is still functioning from those old stereotypical standards that some companies and brands deem as the "norm," which is usually not an inclusive view."
—Cipriana Quann, editor/influencer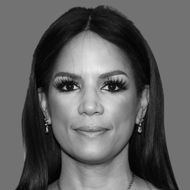 "I had a terrible experience early on in my career where I was booked for a cover, and the hairdresser had absolutely no idea what to do with my hair. This was back in the mid-'80s, before you could just run to any corner and get a flat iron or find a salon that was good with black hair down in Soho. It cost me the first American cover I could have had, and it was a good five years before I got another chance."
—Veronica Webb, model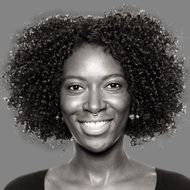 "I went on a press trip to Europe a few months back with a hair brand. Everyone knows I wear my hair natural. It was frustrating because I'm like, you're going to demo these products, but yet you don't even have a stylist who can do my hair. I literally had to teach them how to do a two-strand twist."
—Dana Oliver, editor
"The beauty industry is so wild. I was the only black editor at a conference recently, and it struck me that the white editors in attendance had no sense about me or my people. If I walk up to them and say, 'Hey my edges aren't thriving, can you recommend some good edge gels or creams?' they don't know what edges are, and they wouldn't be able to tell me. Meanwhile, I can tell you what to do with your hair and your skin and run circles around you. It's a special kind of privilege when you serve women that look like me yet can't tell me about my beauty. To me that means you shouldn't have a job."
—Julee Wilson, fashion and beauty director, Essence
"I was in a meeting where [the boss] said we need more diversity in the magazine. Then he looked at me explicitly, as if I was going to make that happen. I was like, 'What can I do?' Yes, I would love to see more representation, but I'm not the one making those calls. Just because you said that to someone black doesn't mean it's going to get done."
—Anonymous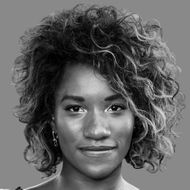 "I got braids for the first time in my adult life last summer because I finally felt I worked somewhere where I would feel comfortable wearing that hairstyle in the office. It was a big deal! I never would have done it at Condé Nast, Hearst, or Time Inc. I'm not sure if that makes me a coward, but I didn't want to deal with the drama of people touching my hair, so I always just opted out."
—Danielle Prescod, style director, BET
"Viola Davis, Kerry Washington, Octavia Spencer, Lupita — the people who preach equality, inclusiveness — they all have had white stylists. They have this belief that, 'This person plays a huge role in what's gonna change my career. So I'm gonna listen to my publicist, listen to my manager.' They act like the voice of a white woman or man is more sound than that of a black stylist, even though we're a representation of who they are."
—Anonymous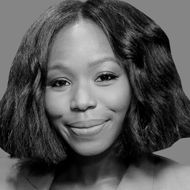 "We're required as editors to go to everything. But white beauty editors do not cover the black beauty events or the products that cater to the multicultural community. As a black beauty editor, you find yourself educating others on our hair, skin, teeth. I can't tell you the amount of times someone's asked me, 'Why is it offensive to describe black hair as nappy?' I want it to stop, so I don't have any problem telling someone why what they said is considered offensive."
—Kahlana Barfield Brown, fashion and beauty editor-at-large, InStyle
"Why is it that mediocrity is so acceptable for white women, but black women don't get a pass? We have to bust our asses. I get up at the crack of dawn to do work at home, then commute into the office, work later than some of these entry-level junior editors, and yet more just gets dumped on my plate. But they can go on vacation back to back-to-back, submit some tired copy, and not even contribute to any type of brainstorming and get away with it."
—Anonymous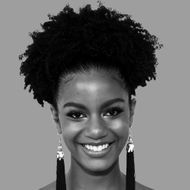 "I've definitely experienced colorism in the fashion industry. At my test shots, I was told, 'We want a girl who looks like she's from a village in Africa or extremely dark-skinned,' which is gorgeous, but it's still fetish. It's not even an actual appreciation. Going to casting, I've been asked, 'What are you mixed with?' Or told, 'Oh, you're pretty. What is your mix?' It's their clueless idea of what a black person should look like or what is okay to be celebrated."
—Ebonee Davis, model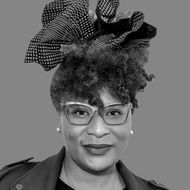 "I want to ask fashion companies, 'Why aren't you advertising? Why aren't you loaning [clothes]?' You have all the black movie stars and rappers at your shows, yet you still don't want to engage with a major black-owned media company that not only covers fashion and beauty but also hosts a huge music festival. We are constantly tapped for our style, essence, swag, and being. It's an act of racism to not want to engage in a conversation with a group of people who you look to for inspiration all the time. Fashion is all Black Lives Matter, LGBTQ proud, so accepting, so open-minded, pro–gender equality, pro-#MeToo. But when you look deep down, you're still not going to lend me that dress."
—Julee Wilson, fashion and beauty director, Essence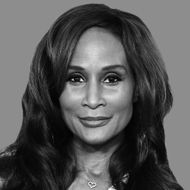 "I recently asked an executive in the ad industry, 'Why aren't there a lot of African-American models around?' He said, 'Well, they're really not pretty,' to which I replied, 'I wouldn't say that to anybody if I were you. First of all, it's not true. And second of all, it's offensive.'"
—Beverly Johnson, model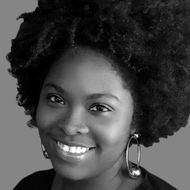 "It's hard to be on set when you know there are people who really don't want you to be there. Recently, a photographer I worked with who had not researched me or done his homework assumed that I was just some shopgirl that the black talent brought on set to do their hair. It became an issue. You feel like you constantly have to prove that you are qualified to be in the room. It's so disrespectful."
—Lacy Redway, celebrity hairstylist
It Can Get Very Complicated
Dapper Dan is a proud fashion outlaw. Ever since his beginnings as a sought-after Harlem-based hip-hop tailor in the '80s, his commitment to fashion has always celebrated black culture. Multiple legal battles about trademark infringement led to the closing of his atelier in 1992. Fast-forward to 2017, the year in which Gucci co-opted a one-of-a-kind design he'd created for Olympic track star Diane Dixon back in 1989. The move sparked a very public debate about cultural appropriation; Gucci eventually approached Dan for a collaboration later that year. His take: "My choice to go into fashion was more like a hustle. I catered to the criminal subculture because they had money, but a different perception about class. Since I was denied the opportunity to buy clothes wholesale, I had to go into manufacturing. I learned how to cut and sew and make a garment for myself. To be able to sell it was a conscious act of rebellion. Instead of going up someone else's staircase, we should focus on building our own."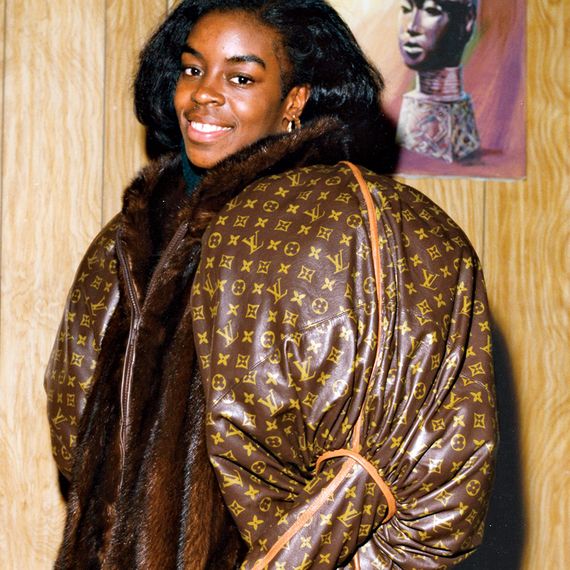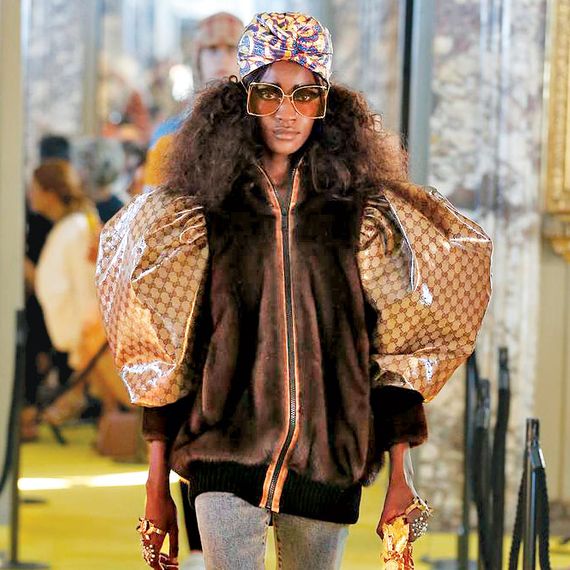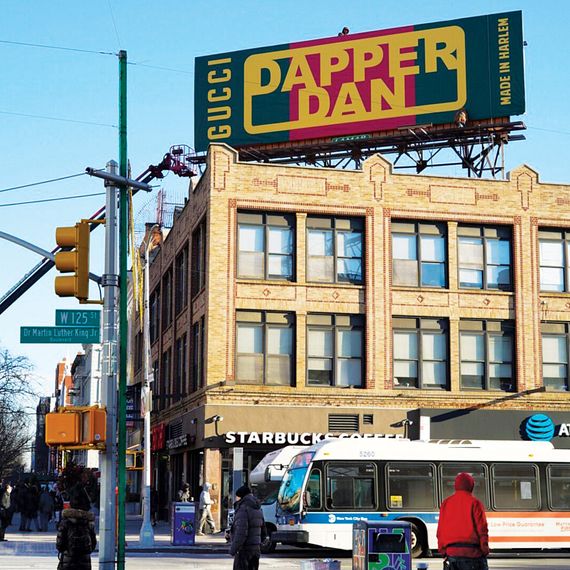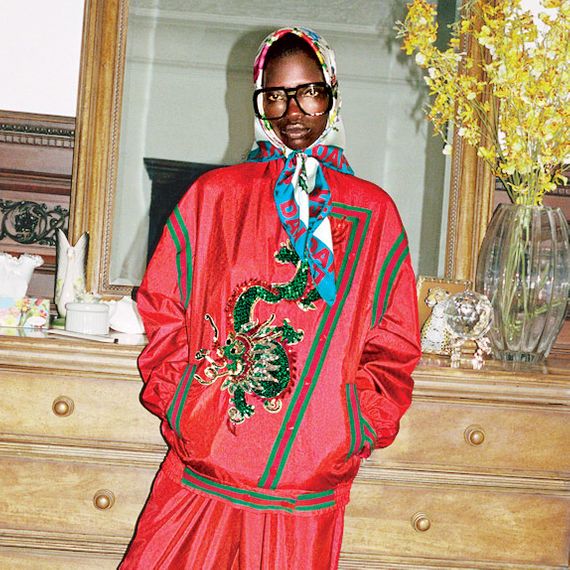 Did That Really Just Happen?
"We were casting a story (at a former job), and one of the editors asked who else we should add to our board. Two senior editors walked in and started having their own conversation. I heard one of them say, 'The board is looking too yo, yo, yo,' with a hand gesture, as if she was on the block. My first reaction was, 'Did you really just do and say that?' I was in shock and, honestly, disgusted. But the big question was, 'Do I say something?' So I asked, 'What does that mean, is this board too black for you?' Being able to address these aggressions in a space where you are not seen comes with time and maturity."
—Rajni Jacques, fashion director, Teen Vogue and Allure
"I was at a dinner event a few years ago where I was the only person of color. Someone made a comment that was racially offensive and you could immediately feel the tension in the room change due to the ignorance displayed, yet no one said anything. I was the one person who spoke out directly at that moment to the individual who made the remark. Everyone after said thank you for speaking out, but if I was not in attendance, the comment may have gone unaddressed. I was not invited to the dinner the following year, but if I lose work for addressing ignorance that is racially offensive then c'est la vie!"
—Cipriana Quann, editor/influencer
"We hired a tall, skinny black model to be featured on a site I once worked for. One of the founders sent us a memo: 'I want you to stop using this girl because she doesn't look expensive. We're trying to sell luxury items.' It was so obvious that they had a problem with the fact she was black."
—Danielle Prescod, style director, BET
"I once had to take a road trip to a shoot with a former boss who felt comfortable enough to ask me if my parents had been in slavery, and if my family lived on the same plantation land they were once slaves on. To this day, people excuse her behavior because she is Italian and respected in the industry."
—Anonymous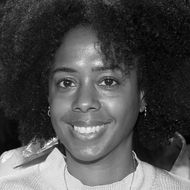 "Brands now feel they can just cast a black, Asian, or Indian model once or twice, and that's good enough. But then behind the scenes the photographer is white, the stylist is white, the hair and makeup artists are white. If more people of color were involved, you wouldn't get the same story all the time where the black model is in athletic wear, or doing a tribal story. Why can't the black model be in this dream location pretending to be Alice in Wonderland?"
—Nicole Chapoteau, stylist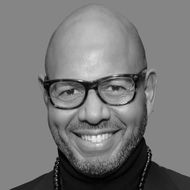 "As a black editor-in-chief of Vibe, a major music and culture magazine, style and fashion were a big part of the content we created. We would go to the men's shows every season and the protocol for fashion is that editor-in-chiefs sit front row. Many of the big houses, Armani, Prada, Gucci respected that. There were other houses, however, that would not and they would have me seated on the second row. The first couple of seasons, because I didn't really understand the protocol, I would sit on the second row. Once I realized that editor-in-chiefs sit front row, I demanded that. I was very black about it and I didn't care."
—Emil Wilbekin, Chief Content Officer, Afropunk
"I am the only black agent at IMG Models N.Y. and I represent the largest number of black talents here as well. Fashion happens to be extremely homogeneous. There are those subtle bigoted moments that we let slide in order to keep our white counterpart feeling comfortable. No one wants to be perceived as the "angry black person" as you're trying to get ahead. Nor do you want to feel like the dancing minstrel. But then there are those overtly racist moments. You start to question your dignity, asking yourself how much of myself can I compromise when it comes to my pride and identity as a black individual? I am now in a headspace where the answer is none."
—Ethan Miller, agent, IMG Models NY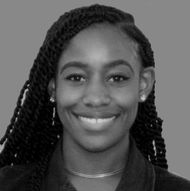 "This pressure to keep silent usually comes from people who have no possible way of understanding what it means to be black in fashion and even more so black in America. Instead of working to correct microaggressions, they try to move forward as if it never happened, unable to comprehend how their actions may make a person of color feel isolated and uncomfortable."
—Shanel Campbell, designer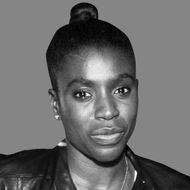 "I have been in the room when questionable decisions are being made. I have felt like 'That doesn't seem right,' or 'That seems insensitive,' and didn't always feel empowered to speak up about it. I didn't feel like my opinion was going to matter. Also, after a concept has been vetted through 500 people, I shouldn't have to be the only one to say, 'Oh hey, that's weird.'"
—Tenique Bernard, public relations director, KCD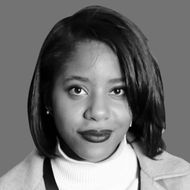 "You can't vent about microaggressions to your white counterparts at work. You have to go and find somebody else who will understand and who will empathize with you. It's tough. In my tenure at Vogue, in the department I worked, I was the only one of color who was there full time."
—Brittany Daulton, former special events manager, Vogue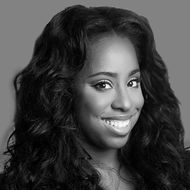 "I've found it rewarding to be able to tell our stories, amplify minority voices, fight for representation and celebrate designers of color making strides in the industry. As an editor moving in the fashion space, however, I've always felt alienated. I've been in rooms where no one looks like me and people routinely undervalue my level of education and experience. I've been in meetings where people don't look me in the eye and my ideas are ignored, then celebrated when someone else paraphrases them seconds later."
—Jessica Andrews, fashion features editor, Teen Vogue
"I interned at Marie Claire and would get a lot of sly comments. There was a lot of under-the-surface racism. One day another black intern went to get lunch for senior staff. An assistant came by and screamed and cursed at me because the lunch order was wrong, that is, until she realized that it was the other black girl who messed up the lunch order. The behavior and patterns never changed, but I couldn't say anything because I don't have the option to fuck up."
—Anonymous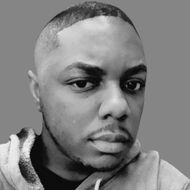 "Working in fashion among white women who feel comfortable using our language and our slang always rubs me the wrong way. Saying 'the gag is' or 'ratchet' without ever asking who defined it, or even knowing what you're talking about needs to stop."
—Victor Vaughns, fashion assistant, Women's Wear Daily
"I once worked at a major fashion magazine where, after two other black employees were hired, a comment was made that the whole magazine was turning black even though there were a total of four black women at the company. Black female employees were told to learn how to speak more white, and the topic of hair was constantly brought up. Senior staff would say things like, I could never do what you girls do and not wash my hair for months; that's disgusting.' I reported everything to management since I was so on edge, but they repeatedly told me that I was overly sensitive and made me feel like an angry black woman."
—Anonymous
We Can't Be Put in a Box …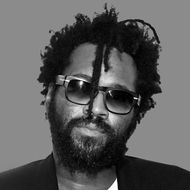 "As a creative, I don't wanna be put in a box. If I wanna do something today, I'll do it today. If I'm gonna do something tomorrow, that's what I'm gonna do tomorrow. Don't just look at my color and automatically assume you know what I'm gonna do. My inspiration comes from everything."
—Maxwell Osborne, designer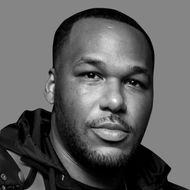 "It's not unusual for people to say: 'That stylist has mostly black clients, so they can only style black celebrities,' when actually they can style whoever."
—Jason Rembert, stylist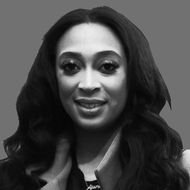 "It's sad that 'mainstream' means white. The majority of my clients are African-American, but that is not by choice. I'd love the opportunity to diversify my portfolio and it would be nice if gatekeepers (publicist, managers, etc.) opened the doors and allowed us in. Within the mainstream beauty industry African-American artists are typecast. They put us into this shell like, 'This is all you guys can do because of what you're known for.' It's kind of annoying. But how will they ever fully realize our capabilities without giving us a chance to display our expertise?"
—Camara Aunique, celebrity makeup artist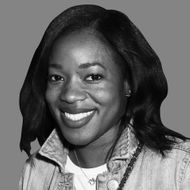 "Don't expect black people to only write about black things. Granted, they'll probably be most passionate about that, but you also should be open to the other things they want to talk about."
—Channing Hargrove, fashion writer, Refinery29
"I'm being overlooked for positions at my current company, where I've worked for a year. I told my bosses I'd noticed there's a position open as the assistant to the fashion director. They told me they don't feel like I fit the mold. Yet they are currently looking at other candidates who have less experience. It really shocked me to hear that, because the person who had the position before me had only two months of experience as an intern. So it makes me wonder, am I doing something wrong? Is it about my race, my size, my background? Should I even be part of this group?"
—Anonymous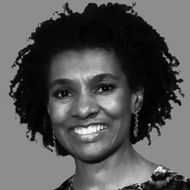 "I remember doing an interview several years ago, before Barack Obama. The interviewer was talking about race and fashion, and I said, 'There will be a black president before there's a black editor-in-chief of Vogue.' I shouldn't be able to say that and be right."
—Constance White, author, How to Slay
"We did a whole feature with Yara Shahidi. After the shoot one of the editors said, 'Well you know it's not going to do that well.' And I said, 'Why not? She's got millions of followers, she's on hit shows.' And their reasoning was that our reader didn't know who she was. But 'we' aren't the entire world; there are people out there who love her; she has a huge fan base. We're always willing to take chances on these fucking lame-ass white women, but won't give women of color the same opportunity."
—Anonymous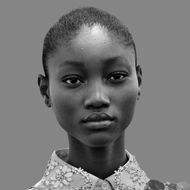 "It's hard to believe that we still often use the phrase 'first black woman to …'"
—Eniola Abioro, model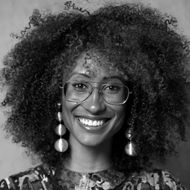 "My mother is African-American and my dad is German-Irish. I recognize that comes with certain privileges in a system that celebrates and upholds Eurocentric beauty standards. Because of that, I've always felt it's important to use my position within the industry to serve as an agent for change, to celebrate Afrocentric beauty, and to push for progress for black people as a whole."
—Elaine Welteroth, journalist and former editor-in-chief, Teen Vogue
"There are times when we're talking about celebrities to feature and you pitch a woman of color. Then someone's like, oh yeah, but they're not going to perform well. If that's how we're going to play this, then we'll never feature anyone black because no one black is ever going to do as well as someone white unless it's Beyoncé, Rihanna, or Lupita. That's the sheer fact of the matter right now."
—Anonymous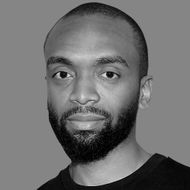 "When I first started, I didn't want to be typecast as a streetwear designer. In my naïveté, I thought that doing what everyone else was doing was the way to play along with the big wolves. 2015 was a turning point for me — being inundated with news and imagery of black bodies slaughtered in the streets, killed by police, in choke holds. I was an activist before I was a designer, and these events took me right back to the roots of why I started working in fashion. But when we titled our show 'Black Lives Matter' in 2015, I became a pariah for a good 6 to 12 months, and no one in the industry really wanted anything to do with me. I lost four accounts the night of my show, and another two the following day. Speaking about race was really taboo. But it was the beginning of me putting my personal story into my clothing and using fashion as a canvas for art."
—Kerby Jean-Raymond, designer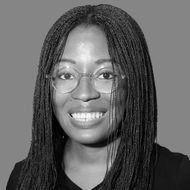 "I'm excited to see more people of color take on executive roles, and the rise of more diverse representation in general. I will say, honestly, that I am still skeptical about whether this is just a fad. It's hard not to think that people of color have been qualified to take these positions for a long time. I look forward to the transformation of the whole value chain that will fully integrate people of color, their ideas, their stories, and their material value without cultural or economic exploitation."
—Maki Oh, designer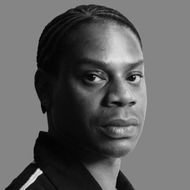 "In my first ten years as a designer, I never got a single review. But we won the CFDA/Vogue Fashion Fund in 2017, and ever since then, Telfar is the poster boy for mission accomplished in inclusion. There's a whole narrative around us now and it's great to get press — but in a way all this talk about diversity is a continuation of not talking about our clothes."
—Telfar Clemens, designer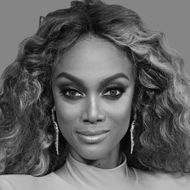 "When I entered the upper echelon of the model industry, I witnessed a disturbing trend. In addition to the seasonal change in fashions, people of color also went in and out of fashion. The Brazilian models had their shiny moment and I remember girls from Rio and São Paulo being all the rage. Next, the African models were the "it girls" and when their turn was done, it was all about the Asian models, and then the Black American girls and so on and so on. There was never a "white model" season — that was always the default, the given, the norm, while us girls of color were transient exotic spices to sprinkle onto the runway when we were in style. Race is not a trend. My skin is not a trend. My body, my booty — not a fashion trend."
—Tyra Banks, supermodel and mogul
… But Money and Access Trump Talent Every Time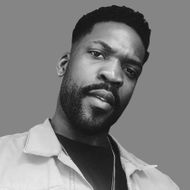 "Class is a major factor in a person of color's career trajectory. I've been so poorly paid that I've had to say, "Look, I cannot live like this." I don't have parents paying all my bills. In fashion, there's always this expectation and assumption of privilege."
—Alexander-Julian Gibbson, editor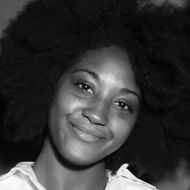 "Internships often involve unpaid work. But it doesn't feel good to perpetuate a system that penalizes people who don't come from money. I wish I could afford to put all of my interns on staff, so they wouldn't have to work multiple jobs in order to fulfill their dreams."
—Solange Franklin, stylist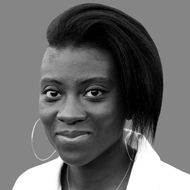 "People are gun-shy about admitting that nepotism helps because you're supposed to pull yourself up from the bootstraps. Capital can come in monetary form, but it can also come in connections."
—Nikki Ogunnaike, style director, Elle.com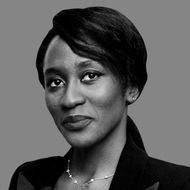 "Unfortunately we don't have the networks yet. There is a difference between being invited and [being] included. The networks are cliquish in a way, as friends try to help their friends succeed. I am not against a supportive friend group. But what does that friend group and network look like? In other less creative industries you can pull in your friends as well but it's a bit more objective. You can quantify it on paper. In this business, it's not like that. Styling for instance is subjective. The most talented people may never be known, unfortunately."
—Peju Famojure, stylist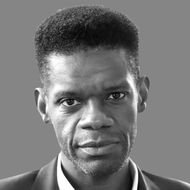 "As a black male independent entrepreneur, class, money, and race play a silent yet very vocal role in my entire life, including my career. I am a tall, dark-skinned guy and EVERY day, white and other POC question my presence in certain environments based on the race, (stylish) dress or speech, whether at the airport lounge or a potential investor meeting. I have never let that stop me."
—Victor Glemaud, designer
"There was a position I'd been watching and applied for. I emailed and called the white recruiter a few times; still no answer. So I had my former boss make a call over there, and in less than ten minutes the recruiter called me and asked me to come in for an interview. I was hired quickly, but only because I called in a favor from a powerful white guy. All these recruiters want to do is look for someone in their circle."
—Anonymous
"Girls talk between each other about what they make. I often had to accept less money for the same work. When you're standing there and realize that you're not making what you should be making and everyone else is, on set is not the time to bring it up. Until you're really established, agents hold a lot of power, so it's very difficult to push back against them."
—Veronica Webb, model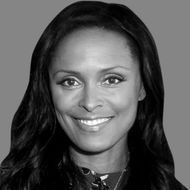 "The CoverGirl contract was an amazing highlight of my career. But my agents had to fight tooth and nail to get me standard cosmetic-contract provisions. In those days, makeup companies put a lot of pressure on magazines. Why do you think Cindy Crawford was on so many covers during that time? Because Revlon made sure she was."
—Lana Ogilvie, model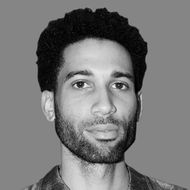 "When you're self-owned and trying to get on your feet, you don't have the amount of resources a lot of other people do. I have no one to fall back on, other than the income I make from selling: one denim pair of jeans [sold] is gonna help me buy the next two yards of fabric to make another pair. I have so many ideas, so much creativity inside of me. I get invited to be a part of all these fashion weeks, but they cost from $10K to $20K and up just to be in the show. Well I don't have the money to do that. I can't even get the plane ticket to go to New York, let alone pay for hair and makeup and models. It's hard to survive and wait for that moment when everything aligns when you have been working your ass off nonstop."
—James Flemons, designer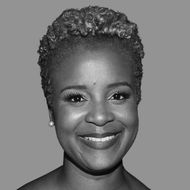 "It's a challenge to be taken seriously as a designer by investors who could potentially fund a collection. One designer I've worked with for a long time has had several potential investment deals fall through. But I'd say it's even more difficult to get invited into spaces where we can have access to investors."
—Brandice Daniel, founder, Harlem's Fashion Row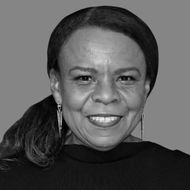 "There isn't a 'system' per se anymore; there's a confluence of circumstances that rule today's fashion marketplace. Fewer department-store chains are being pushed out by cheaper and faster fashion labels. Fashion magazines don't have sway over shoppers like they used to, nor do the trends of the moment catch fire with consumers. While today's black designers, influencers, and celebrities are making more noise across Instagram and other social media, it's far harder to gain the commercial traction necessary to build a solid fashion business."
—Teri Agins, fashion journalist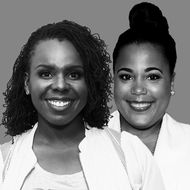 "Chasity and I believe, because of what we do as bloggers and our huge followings, that we have influence. When we decided to launch our business, our credibility as influencers didn't hold as much value as we thought it would. We approached brands we'd worked with personally as influencers that were extremely hesitant to support our new business venture. We shared our vision to change the game of plus-size fashion, to level up the plus-size community, and to align plus-size fashion with mainstream fashion. We were told, "Good luck with that and if you do well, we might back you later." So, we started theCURVYcon and organically grew that business. We literally sold clothes out of our own closets to raise the seed money we needed. It took a tremendous amount of hard work and tenacity, but the plus-size community supported us. Brands eventually saw the value in what we built and came around. We're happy to say that we now work with the majority of plus-size fashion brands, but it's been a long road."
—CeCe Olisa and Chastity Garner Valentine, founders, theCURVYcon
"Fashion pretends to be a meritocracy and it really isn't. Designing ready-to-wear is like a making a movie; you need cash and a big team."
—Telfar Clemens, designer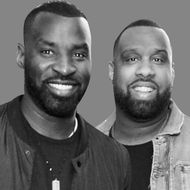 "As African-American men, we have often felt the need to work twice as hard as others to be taken seriously in this industry. Beginning a career in fashion does not start out profitably so we had to choose our internships wisely to make sure we were obtaining positions that would lead to freelance or assistant opportunities at an accelerated pace."
—Wayman and Micah, stylists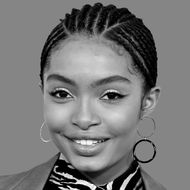 "Before Black-ish, as far as clothing, I lived in boys clothing and called it a day. But when my style expanded, and I needed the wardrobe to match it, I realized how political having access to brands could be. It was interesting to watch some of my white peers have those doors opened so much faster."
—Yara Shahidi, actress & activist
Were Things Any Better Back in the Day?
"There was a point early in my career, probably in the mid-'90s, when there were more people of color at regional newspapers covering the fashion beat. What's interesting is that, in general, newspapers have made more of a concerted effort to bring diversity into newsrooms because it is seen as something that is important to ensuring that all communities and stories have a voice. As those regional newspapers began to have all sorts of financial issues, cuts were made, so there were no longer people assigned to the fashion beat and the level of diversity decreased substantially."
—Robin Givhan, fashion critic, Washington Post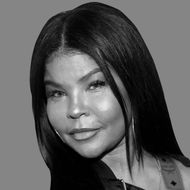 "In the '90s, fashion and music were both poised for groundbreaking change. This era presented the opportunity to dress singers in ways that were both relatable and reflected the new hip-hop and R&B-influenced sound. These younger singers did not want to be limited to wearing gowns and suits just because they were singing about love. I styled Jodeci in hoodies, combat boots and baseball caps turned to the back, and Mary J. Blige in combat boots, tennis skirts, and hockey jerseys. Fashion didn't always understand or welcome this 'urban look,' which made it challenging to pull wardrobe from showrooms. All that quickly changed when Jodeci and Mary J. Blige's careers took off, with Lil' Kim and Missy Elliott close behind. The same brands that wouldn't take my calls or give me showroom appointments began to send whatever we wanted. That soon turned into being invited to sit in the front row at luxury-brand fashion shows. I learned how important it is to believe in my ideas and be authentic, even when it may not be popular."
—Misa Hylton, stylist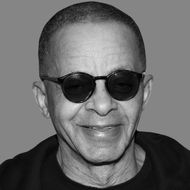 "When I opened my first boutique on Park Avenue in 1968, my biggest frustration then and always has been funding. Finding it today is even harder — it costs so much more to start up than it did back then."
—Stephen Burrows, designer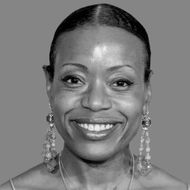 "I started my first collection in '86, '87, and had built enough relationships where people were willing to take a chance on me. But I definitely felt like I wasn't taken seriously as a businesswoman. Back in the day, New York City's Garment District was full of all these old men who had been in the game for 30 and 40 years. I'm talking about all the little factories and jobbers and trim people. If they saw that you were serious, they'd give you a hard time in the beginning. But if you persevered, then they were in your corner. It didn't matter what color you were, it just mattered if you were serious about being a designer and surviving in the industry."
—Tracy Reese, designer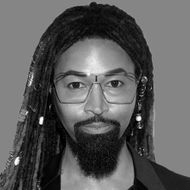 "When I started working with Destiny's Child, it was really hard for us to even pull clothes for them. That's why a lot of things had to be made by Tina Knowles. She was purchasing pieces and, a lot of times, designers didn't want to lend to us because we weren't big enough … yet!"
—Ty Hunter, stylist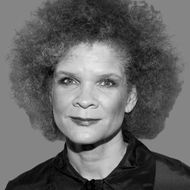 "I met Susan Taylor at an industry event, after just having my first stylist credit published in Vogue. I proudly announced that to her and she replied, 'What are you doing for your people?' That changed my life and my career. Two weeks later, I was working at Essence and calling some of these same people I had built relationships with for a couple of years. I was not prepared for the rejection … very few designers would loan to me. It was so crazy and so startling and this was at a time when Essence magazine really was the only magazine where a black woman would be on the cover. This was before the phenomenon of a Beyoncé, Rihanna, or Tracee Ellis Ross."
—Michaela Angela Davis, writer and cultural critic
Sometimes It's Easier to Find Success in Europe …
"A positive shift is starting in Europe, with Edward [Enninful] at British Vogue, and Virgil [Abloh] at Louis Vuitton. I think that large fashion houses and media outlets like these are the ones who set the standard for the industry in a way — as they are the ones with the strongest platform to showcase diversity in their ad campaigns, on their magazine covers and at the executive level of their companies."
—Carly Cushnie, designer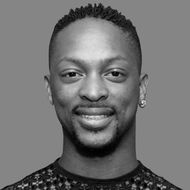 "I would love to be sold in Barneys and other American retailers, but I can't break through. When I took my collection to Paris last season, I was well received and got picked up by boutiques in Italy and the U.K. I'm finally coming to the understanding that we as designers have to get out of the mind-set that everything has to happen in America."
—LaQuan Smith, designer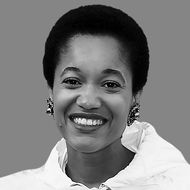 "At my job in Italy I had a title — web editor at the Grazia website — that I created and designed. That title afforded me relationships with advertisers and communications directors, and put me in a position to have access to all of the people who would hire you for projects. Do I think I would have had the same success I had in Italy in the U.S.? I have my doubts."
—Tamu McPherson, influencer
… Than It Is to Find Black Allies in America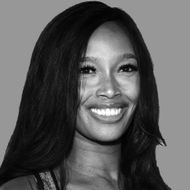 "This business plants seeds in our heads, pitting us against each other when it shouldn't be like that. Some people in the business like to play chess with others' emotions. We are all human, we all have feelings, and shouldn't be put in competition with one another. Yes, there are rivalries, but at the end of the day we're all working. So why be mad at another black model? All of us are beautiful in our own way. Why can't we all be friends?"
—Beverly Peele, model
"I would hear things like, 'Oh this person just got hired at this magazine, so the black-girl slot is gone.' It's not right; you can get a scarcity complex. The idea of trying to dim someone else's light in order for you to shine is not so good. I think there needs to be an intervention and everyone needs to be in the room. That's when you can have a real open, honest, and, you know, uncomfortable conversation."
—Anonymous
"There are black designers who use black culture in marketing to sell their clothing, but then don't want to be considered a black designer. They don't even want to be interviewed for articles on black designers. I understand not wanting to be pigeonholed, but there's a fine line between actually being proud of your blackness, and not really being here for black people."
—Anonymous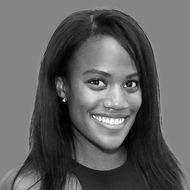 "We're trained and conditioned that there can only be one. So you see other black women as being in direct competition with you, instead of thinking, 'You know what, let me go talk to her and maybe we can help each other out.'"
—Gabby Prescod, senior fashion market editor, Bustle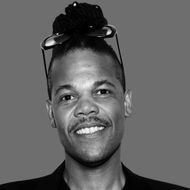 "I was one of the first black hairdressers to do hair in Europe and for European magazines, and make a name for myself. When I saw other black kids coming into the industry later on, I didn't feel 'as special' or 'exclusive' anymore, which was a weird feeling. It's as if you want to be the only adored black child in this club that nobody gets into."
—Chuck Amos, celebrity hairstylist
"When you're working your way up the ranks and building your résumé, you want to think that the other black women around you support you and want to see you win. But it's a mean girls clique. You crave community, and want to bond over the crazy things people say to us. But once we do black-girl-magic it up, we have a hard time being happy for other women of color. It shattered me when I got jobs and black women were not happy for me."
—Anonymous
"There's a culture gap between the old guard and the new guard: The old guard has a lot of power and the new guard has a lot of influence. If they don't team up, there's going to be this huge abyss in the middle with people not understanding that it needs to be bridged. Because in that abyss is a lot of opportunity."
—Recho Omondi, designer
"When I've work with French clients or British clients, I notice they have a common bond and help each other out, because they've all risen through the ranks together. I just don't feel there's enough of that happening in the States. People of color are not really helping each other climb. If we did, we wouldn't have to worry about being validated by anyone else."
—Lacy Redway, celebrity hairstylist
So, What's Next?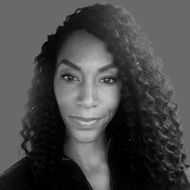 "In 2016, I led a Black Lives Matter protest with 12 other supporters at New York Men's Fashion Week. A CFDA photographer took a picture of us and showed it to Steven Kolb. They wound up posting it on CFDA's Instagram. That led to coverage in Vogue, W, and the New York Times. The impact? We launched the Fashion for All Foundation, which, with the help of the CFDA, supports sending students from Brooklyn abroad to learn the business."
—Hannah Stoudemire, blogger and activist
"It's up to us to create a strong network. People see the models and designers, but they don't see the wholesale teams, the buyers in training, the store managers, and fashion directors. We are not in positions of strength in the retail ranks, and we're not controlling any part of the supply chain."
—Tracy Reese, designer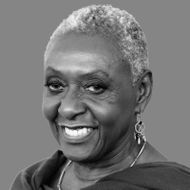 "What I want to do is build up the strength of creative people of color so they can learn how to compete and sustain a business. I'm trying to keep us as smart and forward and modern as possible, so that we can help everybody else see how it should be."
—Bethann Hardison, fashion activist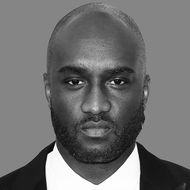 "I've always been interested in documenting our 'now,' and admire how the younger generation is making change happen. I'd love to see the industry grow organically to represent a wider portion of the world and the people in it. Opportunity can make a world of difference."
—Virgil Abloh, designer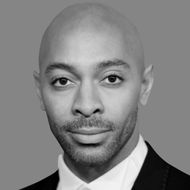 "For me, social media's been everyone's saving grace. It means everything's democratic now. It's the power to be your own fashion director, casting director. It's the power to say this is cool, this is not. If we were waiting for fashion to do it, we'd still be waiting."
—Sir John, makeup artist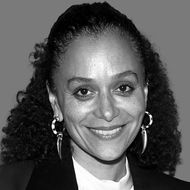 "It's not only about pulling people in; it's also about letting people know this industry exists. So many folks don't even know this is a career. You don't know how many times I've heard, 'Wow, that's what you do? I didn't know that was a job.' We need to let people know: You can do this."
—Samira Nasr, fashion director, Vanity Fair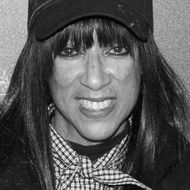 "The industry is still very male-dominated at the highest positions. I would love to see more women in leadership roles, such as a black woman becoming the creative director at a big fashion company. I want this to be a change that will last forever. The color of your skin does not translate to talent, passion, or work ethic."
—Patti Wilson, stylist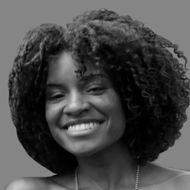 "Unfortunately when a POC designer is hired to design for a European brand it doesn't excite me. Those brands never catered to brown and black people as customers. I would love to see more young designers of color at some of the new household brands. They represent the culture, but are also technically trained."
—Kai Avent-deLeon, owner-creative director, Sincerely Tommy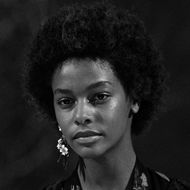 "Slowly but surely, the fashion industry is beginning to embrace diversity more than ever before. We can see diversity in magazines, on the runway and beyond. I'm thankful that there's now an awareness and an effort to represent all races and types. We need to continue down this path. We must vow to practice inclusion. It's so important"
—Karly Loyce, model
"What's exciting now is that Hollywood is leading in diversity and black imagination, providing images that everybody gets excited about. I think that's the hardest thing for people to accept, that black beauty and black style is exciting to everybody."
—Michaela Angela Davis, writer and cultural critic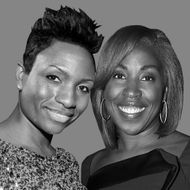 "As women of color in the fashion industry, we have had rewarding and challenging experiences. As we reflect on the beginning of our careers when we were interns and executive trainees, there were very few people who looked like us and progressed through the career path, which is why we serve as co-presidents of BRAG, a nonprofit organization dedicated to providing internships and scholarships to people of color interested in fashion retail careers. Too often, we see high potential talent at all levels leave this industry because they do not see a future for themselves, and often feel their perspective isn't valued."
—Nicole Cokley Dunlap, vice-president, Bloomingdale's, and Shawn Outler, executive vice-president, Macy's
Additional reporting by Jasmine Sanders.
*A version of this article appears in the August 20, 2018, issue of New York Magazine. Subscribe Now!