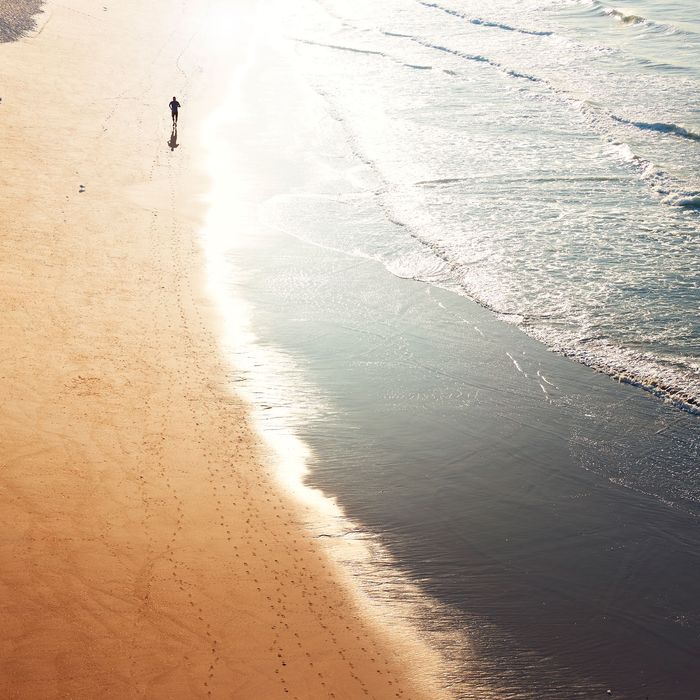 Photo: Oli Kellett/Getty Images
Before we begin talking about the man who takes his wife's photo to the sea every day I'd like to make a request: Please do not post strangers on social media, particularly while they are crying about their dead wife. I'm sorry to be a scold, but not posting each other on social media when we're just trying to have private moments and live in peace and cry about our dead wives is, along with flu shots, all we can do to be kind to each other in these horrific times. Yes? Okay. With that said, if my future husband does not do this for me I will haunt him until he himself dies — of fear.
According to a report from The Sun, pizzeria owner Giorgio Moffa, 54, happened upon a crying Giuseppe Giordano, 70, in early June. Giordano was doing what he does every day: sitting on a small beach in Gaeta, Italy, with a framed photo of his wife, Ida, who died of cancer seven years ago. Moffa took a photo of Giordano which subsequently, allegedly, went viral. "The couple," writes The Sun, "who married in 1969, had been together for more than 50 years after meeting when they were 16 and had three children."
Moffa said he was struck by the scene, telling The Sun, "I saw him, and I was sure there was a great love story. Men like him do not exist anymore." He continued:
"I absolutely understood his pain and was very sad for him. I have also lost my two little brothers and a son of five months, so I knew what he was going through. I think that everyone in this world has at some point, lost someone special to them. So each of us has these moments of grief, it's just that Giuseppe had the great courage and dignity to show it."
(He had the great courage and dignity to show it by living privately, yes; however, it is not clear that he agreed to be on social media.)
So. Anyway. Ah. Where do you want your partner to bring a photo of you every day when you're dead? It's something to think about. For me, my favorite place is:
• My bed
So that should be easy, at least.