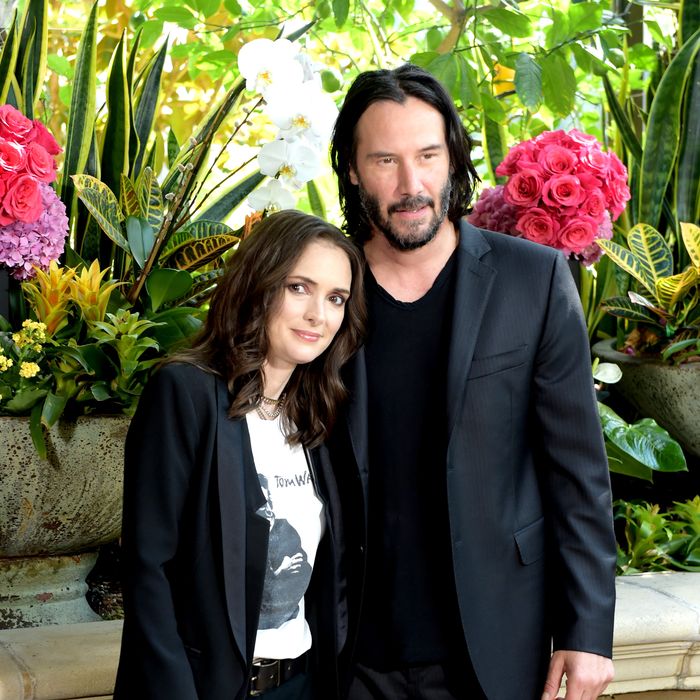 Winona Rider and Keanu Reeves.
Photo: Kevin Winter/Getty Images
Winona Ryder said in a recent interview that she and Keanu Reeves might actually have been married for the last 25 years. On the press circuit for their upcoming movie Destination Wedding, Winona told Entertainment Weekly that a real Romanian priest was used during for the nuptials filmed in Dracula.
"We actually got married in Dracula. No, I swear to god I think we're married in real life," Winona explained, while Keanu was sitting right next to her. He didn't seem to remember the ceremony, but Winona reminded him. "It was on Valentine's Day," she said.
There's no telling if a Romanian wedding ceremony carries legal significance in the United States, but it's nice to imagine a world where two '90s stars found love and kept their marriage intact for a quarter decade.