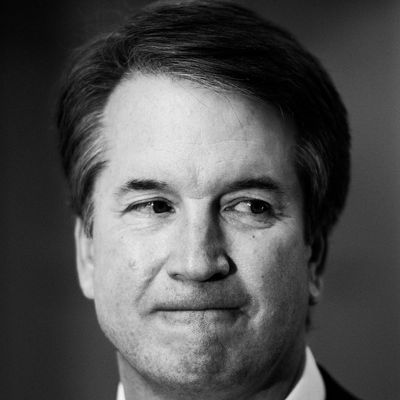 Judge Brett Kavanaugh.
Photo: Bill Clark/CQ-Roll Call,Inc./Getty Images
A new poll from CNN confirmed what most could guess: Women across the country don't want Judge Brett Kavanaugh to become the next Supreme Court justice. Only 28 percent of women polled were in favor of his appointment. Trump's pick to replace retired Justice Anthony Kennedy also had the lowest approval rating of any Supreme Court nomination in the last 30 years.
A Gallup poll revealed that Kavanaugh is one of the lowest polling nominees in the history of their organization. His low approval ratings among women in particular may be connected to his views on abortion, and reproductive rights in general. A former clerk of Kavanaugh's even said that there is no court of appeals judge in the country "with a more consistent record" on "enforcing restrictions on abortion."
Civil-rights organizations such as The Southern Poverty Law Center believe that Kavanaugh on the Supreme Court will result in immediate setbacks to a number of vulnerable communities in the United States. If you're one of the 72 percent of women who don't want Kavanaugh to be nominated to the Supreme Court, there are a number of ways to voice your dissent and work with organizations in your area.