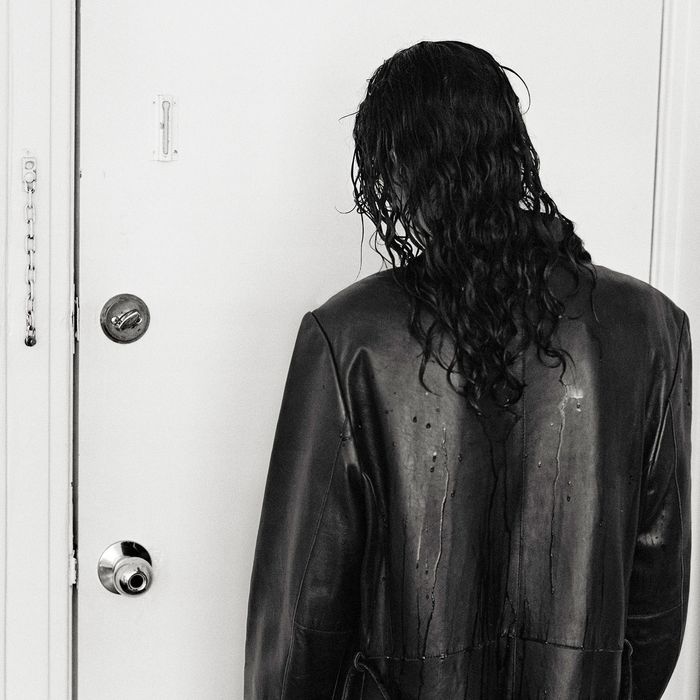 The Yale MFA Photography Thesis Show is consistently one of the most anticipated, respected student photography shows of the year, offering graduate students the opportunity to showcase their work in a major art gallery. This summer, after a successful run at David Zwirner in New York, the 2018 show "Unbecoming" has opened at the ltd los angeles gallery in L.A. It features work by emerging photographers who possess a contemporary eye and a strong graphic sensibility, including Lacey Lennon, Jillian Freyer, Jennifer Calivas, Kathryn Harrison, and Dan Swindel.
All of the photos dwell in what photographers call "negative space," or the uncanny valley that lives between an image's focal points. One photo shows an intimate upward look within a circle of three women; in another, a Mercedes Benz peeks out eerily between two canyons. "If taken seriously, 'Unbecoming' may have its political equivalent in an anarchic refusal of coherence and prescriptive forms of agency," multimedia artist A.L. Steiner writes in the exhibit's accompanying essay text. "There are gaping holes, empty landscapes, split silhouettes — the self unravels, refuses to cohere, it will not speak, it will only be spoken."
See some selections below. "Unbecoming: Yale MFA Photography 2018 Thesis Show" opened August 4 and is on view at ltd los angeles until September 15.