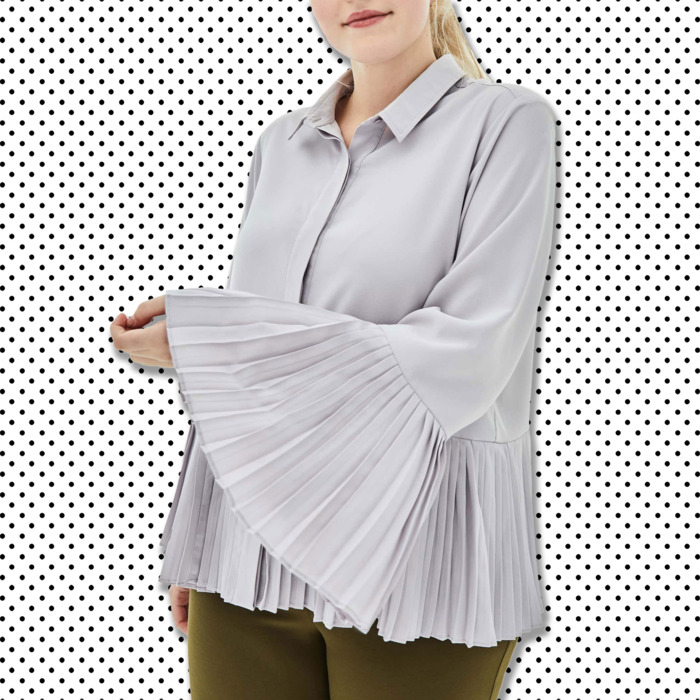 Photo: Courtesy of the retailer.
Fall is coming and with it, long sleeves. If you're looking through your closet and realizing you've hoarded summer caftans and jorts for months, turn to these 11 blouses now on sale to help you transition from vacation mode to fall. We've rounded up the best tops on sale, including a neon yellow top for people who embrace trends, to a designer steal from Diane von Furstenberg.
For the Early Adopter
The Classic
Lafayette 148 New York Saige Blouse
It's famously difficult to find the perfect white shirt. This one comes pretty close.
Available in sizes XL–3X.
The Eco-Friendly Option
If You Can't Resist a Pussy-Bow Blouse
If You're Part of the Polka-Dot Renaissance
Influence Plus Polka Dot Tea Blouse
Polka dots have made a comeback this season. Keep it going with this blouse.
Available in sizes 12–22.
The Best Sleeves
The Preppy Option
Gibson Surplice Drape Front Blouse
The Versatile Print
The Short-Sleeve Option
The Ladylike Blouse
The Designer Option
If you buy something through our links, New York may earn an affiliate commission.