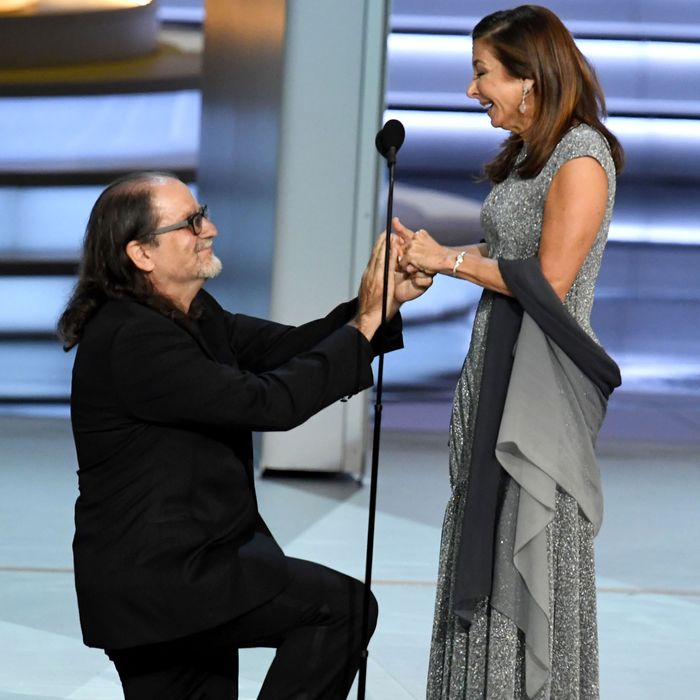 Glenn Weiss proposing to his girlfriend.
Photo: Kevin Winter/Getty Images
The 2018 Emmys had a few good moments — but much of the night was filled with lackluster thank-you speeches and unremarkable jokes. But then, Emmy winner Glenn Weiss, who won for directing the 2018 Oscars ceremony, proposed to his girlfriend in an incredibly and surprisingly heartwarming moment.
"Do you know why I don't like to call you my girlfriend?" Weiss said. "Because I want to call you my wife."
The room erupted in cheers as his girlfriend, Jan Svendsen, made her way toward the stage. He proposed with his mother's ring and Svendesen — now his fianceé — wept as he slid the ring on and got down on one knee.
It was certainly not a conventional thank-you speech, and it definitely exceeded the time limit, but it brought tenderness to a night filled with speedy awards and sparse speeches. Congrats!