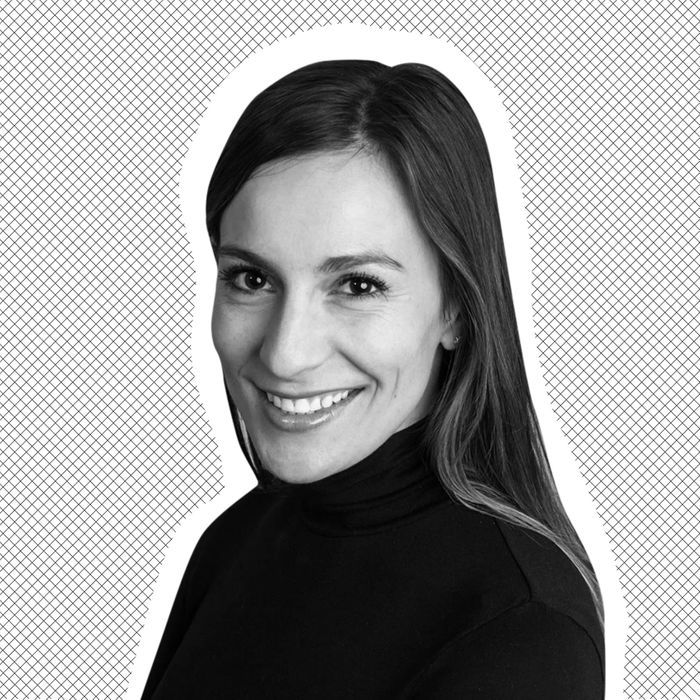 Alessandra Biaggi.
Photo: Alessandra Biaggi/Facebook
Last Thursday night, 32-year-old Alessandra Biaggi defeated one of New York state's most powerful lawmakers in a major upset victory.
She's one of several young insurgent candidates who took down a handful of incumbent state senators who were part of the Independent Democratic Caucus: a now-disbanded group of elected Democrats who caucused and voted with Republicans, blocking progressive legislation — including the Reproductive Health Act, which would put New York's outdated abortion law in line with the protections afforded to women under Roe v. Wade. Biaggi ousted their leader, 58-year-old Jeff Klein, in New York's 34th District, after a highly competitive race in which Klein spent a staggering $2 million. (Klein was also accused of sexual misconduct in January of this year.)
Biaggi told the Cut that she wasn't expecting to win. "We played like the underdogs," she said, voice hoarse, the day after the primaries. "But again, we fought for every inch."
Though this is her first time running, she's hardly a political newcomer. Her grandfather was Mario Biaggi, a beloved New York congressman who served from 1969 to 1988 (he resigned and served prison time following federal corruption convictions). She cut her teeth working as deputy national operations director for Hillary Clinton's 2016 presidential bid and as counsel to Governor Andrew Cuomo. But in her district, which is comprised of the parts of the Bronx and Westchester County, Biaggi ran on a platform that was further left from that wing of the Democratic Party: She supports single-payer health care and decriminalizing sex work, for instance.
Here, she talks to the Cut about the moment she won, her grandfather's influence, and the number one thing she wants to change about New York.
What was the moment you decided to run and take on Jeff Klein?
It was in December, because I had previously been working on legislation specifically for women's issues — the Reproductive Health Act — that was blocked by the New York State Senate and Jeff Klein specifically, because he was leading the IDC and undermining the Democratic majority. The more that I leaned into what was going on in the state senate, understanding how many bills were being blocked by the IDC and also knowing that my state senator was Jeff Klein and the leader of IDC … it really made me feel like not only did I need to do something about this, but I was so angry that so much progress had been blocked in a state like New York. Having grown up here and having this person really undermine our progress was the catalyst that got me off the sidelines.
But the process for actually deciding took a long time. I know that they say a woman needs to be asked like ten times — I was asked at least a hundred. Every single time I was like, "Yeah I'm gonna do it … I don't know. Yeah I'm gonna do it … I don't know." I'm really glad that I did, but I will say that the sheer amount of work that had to go into this campaign is unbelievable. If I had known that from the beginning, I probably wouldn't have done it. That's not to say that I'm not a hard worker, but it's just to say that so much of what you don't know needs to be done. It doesn't happen until you're in real time.
What was the most unexpected part of campaigning?
The sheer amount of decisions that need to be made in a day. The more that you pick up momentum — you get an endorsement, that's great. It's not like you get an endorsement, hang it on the wall. You get an endorsement and you then you double down. Every time you get one, you double down, because you have to continue to play on the momentum of it. Going up against someone with a war chest of over $2 million made it really hard to galvanize.
Were you expecting to win?
I wasn't expecting to win, because we are and were the underdogs until 9 p.m., right? We played like the underdogs. What I will say though is this: As we got closer to election day, the sheer amount of support and reactions that we got were just off the walls … thumbs-up from people. That made us stay positive. But again, we fought for every inch. It was definitely a really big surprise.
I was at the Nixon–Teachout party, and when your results came in, everyone started cheering. In general, there's been a ton of support for and cross-endorsements from these progressive women all running at the same time in New York State. What was it like to work with each other?
I will say, running as a suite of anti-IDC candidates was incredibly helpful because it made the message amplified in a way that touched a lot of people, because our districts are really close. It really reverberated off of the walls. In terms of Alexandria Ocasio-Cortez's support, she was instrumental in helping me organize. The fact that her district overlaps with mine is just remarkable because a lot of the people already knew about her, so any contact that she makes with them, she could reach our voters, too. That's a very big deal. Having her support, especially this last spring, was just invaluable.
And ironically, you used to work for her old opponent, Joe Crowley, right?
I was an intern for him after college, for I think like three or four months, yeah.
Speaking of that, you come from a much more traditional wing of the Democratic Party than a lot of the other upstart candidates who ran in this primary — you worked for the Hillary Clinton 2016 presidential campaign and for Governor Cuomo. How did you end up moving to the left in your positions? 
Being a human being, experiencing a real inequality of all of the systems: education, and affordability when it comes to housing and health care. I'm 32 years old, I have over $180,000 in student loan debt. I grew up in Pelham, but when you look at the housing market … every place you look, it's almost like a million dollars to buy an apartment or a house. That's just crazy. Thinking about my future and the future of just, everybody — making sure that we have our government work for us is one of the ways we increase quality of life.
It is personal. A lot of these things are personal, and they motivated me to run. I can sit out and just say, "This is bad" or "The way it's working is not right," or I could stand up and say, "No, we have to make sure everybody has health care, health care is a human right." I should want this child in every Zip Code to have access to a quality education. These are basic things, how could we not want this?
You grew up in a political family. Did you often speak to your grandfather about politics, and did he know about your political aspirations?
Yes, I did, actually. He lived to 97, so that allowed me to be able to hear his stories and listen to the way in which things happened and the issues that he worked on. He lived in the Bronx and he served in the Bronx, and so we spent a lot of time in the Bronx. Every time we'd go out, people would just have stories — throughout this whole campaign there was never one day that went by when somebody didn't come up to us and say, "Your grandfather helped me with this or that." It was just incredible, things you don't hear of elected officials, right? One person told me that he changed their light bulb, what the heck is that?
If you could just pick one thing you want to change about the state of New York — one issue in your platform that you think is the most crucial — what would it be?
The Reproductive Health Act. We have to pass this bill. We gotta do it. We have to, we must. If we actually care about women's health and we actually are a state that's a leader in this country, then the Reproductive Health Act is one of those bills that will make sure that we protect women. We can't just talk the talk, we gotta walk the walk.