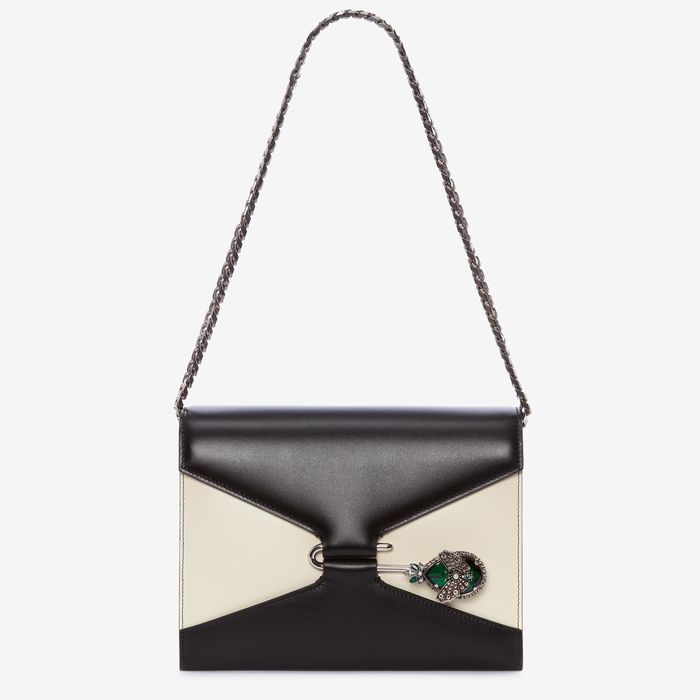 Photo: Courtesy of Alexander McQueen.
Like many New Yorkers, my preferred cold-weather uniform is all black, so it's up to my accessories to liven things up. This season's shoe trends offer one way of finishing things off, but if you're more of a handbag person, consider Alexander McQueen's new bag.
Named the Pin after its bejeweled clasp, the purse comes in a classic ladylike shape made of super smooth leather. In black-and-white, it doesn't stray far from my preferred color scheme, but the emerald butterfly keeps things interesting. Perhaps it's a bit too much for a casual day at the office, but I can imagine it holding all my necessities (metal straw included!) on days when my post-work plans call for a flashier look.
If you do like a little bit more color, the bag also comes in bottle green, bone, carmine and lust red. In my fantasy world, I'd throw the red one in my shopping cart, too. Go big or go home, right?
If you buy something through our links, New York may earn an affiliate commission.