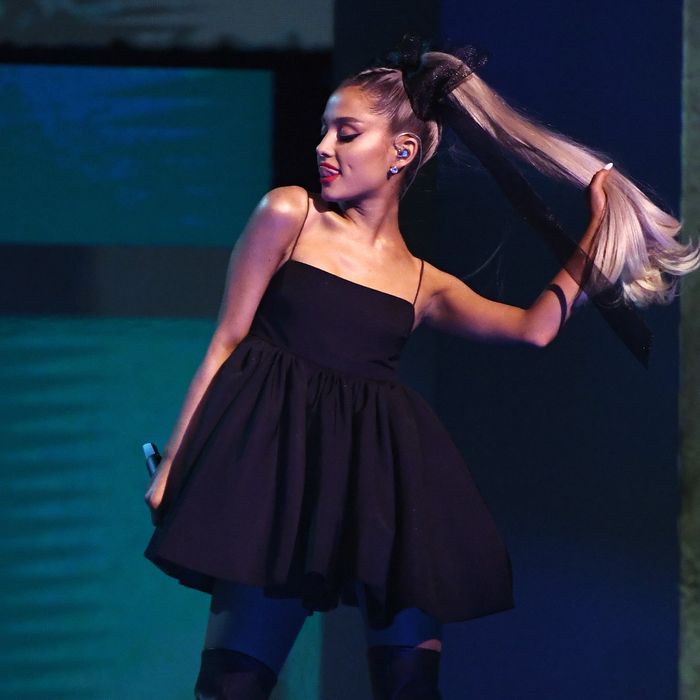 Ariana Grande and her ponytail.
Photo: Ethan Miller/Getty Images
While her fiancé was stripping away sweaty clothing in the Manhattan heat, Ariana Grande was shedding layers of her own. In a video posted to Twitter, a clump of her extensions can be seen flying across her hotel room, landing splayed out in a heap.
She only wrote "til next time" in the tweet, leaving the rest of us to wonder, when exactly, next time is going to be. Where will Ariana's ponytail go in the meantime? Will the hair be laid neatly in a box? Left on the floor of this hotel room, for others to find? A little more context would have quieted my imagination, Ari.
Dressing up as Ariana Grande's ponytail for Halloween is definitely still an option though, right? I already bought my snap clips.