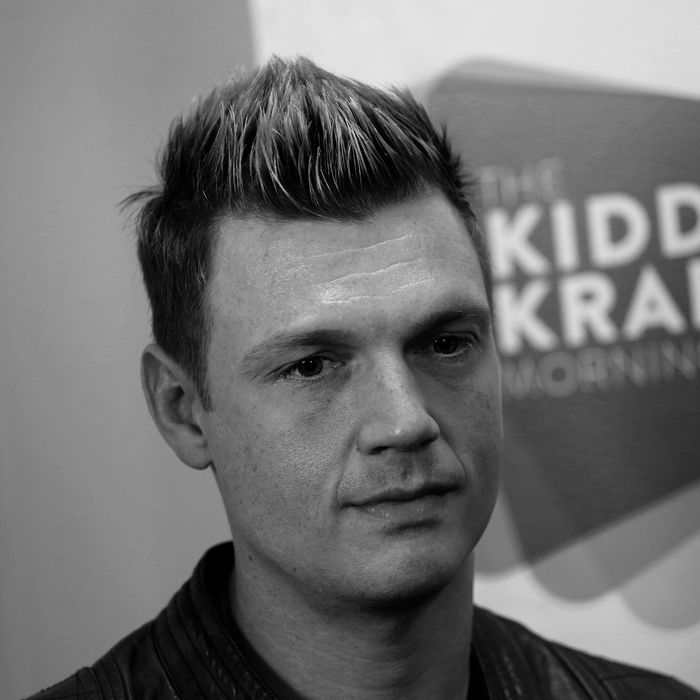 Nick Carter.
Photo: Rick Kern/Getty Images for iHeartMedia
Backstreet Boys singer Nick Carter will not be charged for the alleged rape of Dream singer Melissa Schuman, the Los Angeles District Attorney's office has announced. Schuman made the accusation in a blog post in November 2018, saying that the incident allegedly occurred at his Santa Monica apartment in 2003 when she was 18; in a statement following the accusation, Carter claimed the sexual contact was consensual.
She reported the alleged assault to police in February 2018, but, according to the DA, the statute of limitations in the case expired in 2013 and they cannot proceed with charges.
Update, 3:40 p.m. ET: Schuman has released a statement to the Hollywood Reporter responding to the news that her case will not move forward:
"My family and I were well aware of the likelihood that my case was not prosecutable due to the statute of limitations in California regarding rape which was modified in 2016. It is unfortunate that the law isn't fully retroactive to accommodate assaults that have happened in the past, regardless of how far back.
It gives me great solace to know that my testimony is fully documented, investigated and sealed for the future if needed by law enforcement. I gave my statement, as did the other witnesses. Speaking out was the best thing I could have ever done for myself and I hope it inspires others to do the same if it feels right for them."