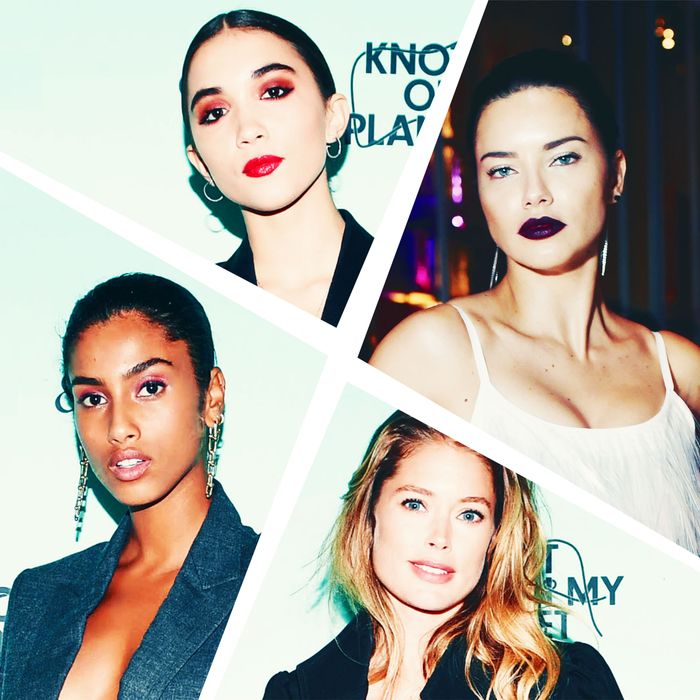 Saturday night was the first cool night of New York Fashion Week — in more ways than one. The temperatures finally dropped below sweltering, inspiring everyone to get a little more dressed up, and get their blood flowing on the dance floor. Something must have been in the air, because at least five people attended Tiffany & Co.'s dinner wearing suits. Perhaps they were inspired by Blake Lively, or maybe party dresses feel so last season. Over at the Prada party, which took place inside the brand's Soho store, neon was the theme. It's hard to stand out in a crowd that bright, but below are our favorite looks.
Best Use of Feathers: Kim Petras
At Christian Cowan and Bumble and Bumble's after-party at Public.
Best Suits: Everyone, Apparently
At Tiffany & Co.'s #KnotOnMyPlanet event celebrating the 2018 Save the Wild collection.
Best Look for Dancing: Suki Waterhouse
At Isaac Ferry's Gouranga party at Public.
Best Neon Looks: Prada's Gang
At Prada's Linea Rossa event.