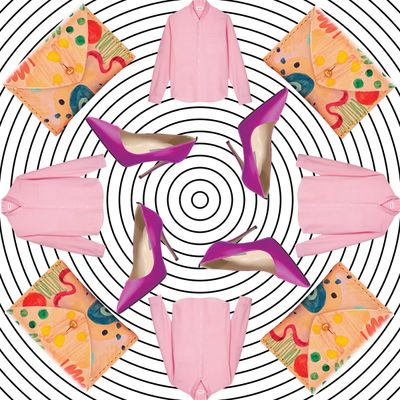 Photo: Courtesy of the vendors
First Look
FAO Schwarz
30 Rockefeller Plaza
The iconic toy emporium will open a new store in November — three years after its Fifth Avenue flagship shuttered — with a STEM-focused section and, of course, a dance-on piano.
1. Discovery: A mad-scientist-themed area devoted to STEM toys — like a Model Engine Kit ($40).
2. Puzzles: New York–themed, 3-D, jigsaw, and customizable puzzles by Ravensburger.
3. Build-A-Bear: A fully operating workshop area where kids can stuff and dress bears, unicorns, and monkeys.
4. Alex spa: A salon and spa where kids can get manicures and color their hair with chalk.
5. Dance-on piano: A 20-foot dance-on piano underneath a mirrored ceiling, so visitors on every floor can watch you play the keys.
6. Magic: Full-time magicians will be on hand to demonstrate products by U.K.-based brand ­Marvin's Magic.
7. Stuffed animals: Plush toys, from 18-inch fawns ($40) to 38-inch bears ($100) and 48-inch giraffes ($800).
8. Doll adoption: "Nurses" and "doctors" will interview children about their parenting abilities; children will then "adopt" (buy) baby dolls.
9. Sharper Image: Tech for kids, like Night Vision Spy Goggles ($20) and a Trainable Robotic Puppy ($100).
10. Melissa & Doug: A kids' grocery and housewares department filled with wooden foodstuffs.
11. Character shops: Hatchimals in all colors and styles, Paw Patrol–themed toys, and stuffed bunnies from Bunnies by the Bay.
Ask a Shop Clerk
Sarah Jessica Parker
93 South Street
Are you a shoe obsessive?
"Not like Carrie Bradshaw, who loves them feverishly, unhealthily, but I have appreciation for those who make shoes really well. The first pair I designed with my CEO, George Malkemus III, was a simple pump called the Fawn (from $350) — it's become our bread and butter. Our Seaport store, which will have a Fawn wall, sits right across the street from the river and shows its age in a lovely way. We're going to encourage the warmth of the space. We want it to feel — well, Fabergé egg–y."
2x2
13 Bonaparte
1 Rivington St.
The purveyor of French-guy staples opens its first East Coast outpost (Sept. 5).
Shirts
For September: False-collar shirt in pink ottoman, $220.
For November: Overshirt in bleached denim, $265.
Jackets
For September: False-collar jacket in white denim, $375.
For November: Kimono jacket in olive corduroy, $415.
Top Five
Salter House
119 Atlantic Ave., Brooklyn Heights
Sandeep Salter, founder of gallery-slash-shop Picture Room, will open a housewares store–slash–vegan café next door with beeswax candles and rice steamers (Sept. 7).
"Most rice cookers are too big for New York kitchens, which is why I love this small clay one by Kakomi ($80). It's a direct-to-fire cooker, so you just put it right on the stove."
"This walnut spoon ($65) is handmade by East Williamsburg–based artist Allison Samuels. It's extremely long — like, 28 inches — and very thin, too. I would use it for soup."
"These enamel-and-maple gardening tools ($20) are meant for children. They're so well made they feel like grown-up tools, which makes for wonderful imagination play. And the colors are gorgeous."
"Burgon & Ball, based in Sheffield, England, has been making gardening tools since 1730. I love this cylindrical watering can ($42) — and its moon-shaped handle."
"Match strikers make such wonderful gifts, and I love this sculptural, cone-shaped ceramic one ($48) by Farmhouse Pottery. They're based in Vermont and make all their pieces by hand."
Urban Export
Delvaux
781 Fifth Ave.
This November, owner Jean-Marc Loubier brings the Belgian luxury-leather-goods brand to the East 50s.
"We are the oldest bag company in the world — founded in 1829 — so we were looking for a building with a long, outstanding history. The three-story building we chose was the home of the antiques gallery A La Vieille Russie, in the Sherry-Netherland. The floor will be made of stone from Belgium, but we'll also have a console I found at an auction in France that originally belonged to the Gould family in New York. The store will be a chance for clients to touch and see the bags, from our square Madame ($3,900) to our new Belgium-inspired mini-purses­. One looks like a box of frites ($1,350), another like a waffle ($1,000)."
Side by Side
This October, two Brooklyn mainstays — ceramics studio Bklyn Clay and eat-while-you-watch movie theater Nitehawk — will open larger second locations.
Bklyn Clay
535 Carlton Ave., Prospect Heights
Upgrades: Updated equipment like a vertical slab roller; a spray booth for evenly applying glaze; and a 3-D ceramic printer.
Size: 5,200 square feet (the former location was 2,500), with two wheel classrooms and one dedicated hand-building classroom.
On offer: Classes including TryDay Night, a two-hour intro session; and free immigration-attorney-led classes, where locals can learn handbuilding—and their rights.
Nighthawk
188 Prospect Park W., Prospect Park
Upgrades: A dedicated upstairs bar; a dumbwaiter to deliver food to the top floor for theater service.
Size: Seven screens and 650 seats, up from three screens and 186 seats; a 2,500-square-foot kitchen, up from 750 square feet.
On offer: "Film Feasts," wherein courses come out during the scene that inspired the food; more frequent live-music pre-cinema shows with local bands.
First Look
10 Corso Como
1 Fulton St.
On September 6, the Milan-based concept store will open a 28,000-square-foot space with a dedicated sneaker section and a 220-seat restaurant.
1. Restaurant: A 220-seat Italian restaurant designed by Kris Ruhs, owner Carla Sozzani's partner.
2. Sneakers: A selection that includes Superga and Balenciaga, with a Paulin sofa for try-ons.
3. Womenswear: Alaïa lambskin leather shirt ($6,270), Martin Margiela hologram skirt ($2,165).
4. Menswear: Prada padded nylon pullover jacket ($1,790), Calvin Klein 205W39NYC reflective detail coat ($2,450).
5. Design objects: Rotating Italian products, including a Seletti x Studio Job Burger chair ($7,620).
6. 10CC Products: A collaboration with Birkenstock ($240), an in-house perfume ($120), and printed canvas totes ($85).
Urban Export
Sunspel
85 Mercer St.
On September 8, Nicholas Brooke will open the 158-year-old British basics brand's first location Stateside.
"We've always been keen to open in New York. It's a new market for us: We'll have photographs of our factory in Nottingham, of a bespoke shirt we made for James Bond in Casino Royale, and a few landscape photos of Yorkshire, just because. We'll focus on our T-shirts (from $90) — which we've been making since the late 1800s — as well as our polos (from $125) and our underwear (from $28). The idea is to convey, in a reasonably subtle way, that we're a long-standing British brand without sticking up Union Jacks all over the place."
First Look
Empire Outlets
55 Richmond Terr.
In the fall, a 340,000-square-foot outlet center — the city's first — will open on Staten Island with a Levi's outpost and an artisanal marketplace.
1. Level 1: Häagen-Dazs, Wetzel's Pretzels, a Lids outlet, Walgreens, and a giant parking lot with room for 1,250 cars.
2. Level 2: Columbia Sportswear, Crocs, a 13,000-square-foot Old Navy outlet, and Francesca's.
3. Level 3: Brooks Brothers, a shop by Kleinfeld Bridal designer Dennis Basso, Levi's, Guess, Gap, Banana Republic, Nike, H&M, and Nordstrom Rack.
4. Level 4: 60,000 square feet of food and beverage, including Mamoun's, Artichoke Pizza, Wasabi Japanese steak house, and 30 artisanal-food stalls.
5. Level 5: A terrace overlooking the harbor.
How-to
SLT X
20 W. 20th St.
In September, the reformer-machine-based workout class will open a studio dedicated to client-customized exercises. Founder and CEO Amanda Freeman breaks down the French Twist, an at-home obliques-buster.
1. With a towel under your feet and your right foot in front of the left (heel to toe), start in a downward-dog position with your hands on the floor, shoulder-width apart.
2. Repeat on the left side. Make sure to avoid bending your knees. We tell people to have long legs and flat feet; you'll feel it straightaway this way.
Top Five
The Hoxton
97 Wythe Ave., Williamsburg
The well-appointed London-based hotel, which features Dusen Dusen sheets, will open a Williamsburg location on September 9, along with a shop selling locally designed items. Cultural-marketing manager Olivia Tucker on her favorite wares.
"Every one of these leather laptop cases ($140) is entirely handmade by Théo Ginsberg, whose brand is called Forty Knots No Smoke. The leatherwork is stunning."
"We did these shirts ($42) in collaboration with a ­Williamsburg-based designer called Knickerbocker. They have a ­tiger cheersing with a ­martini — they're a bit cheeky."
"We have jams ($10) from local maker Brins — plum-juniper, cranberry–Meyer lemon, and strawberry-vanilla. We plan to use them in cocktails at the restaurant."
"Lillian Farag, whose studio is in Greenpoint, hand-painted 100 leather wallets ($65) for us. They're super-colorful. She's getting huge — she just collabed with Anthropologie."
"These 'Scavenger Hunt' note cards ($15) by Sesame Letterpress have tips for local activities. This one has a cocktail and says 'North 9th and Berry' — the location of Hotel Delmano bar."
Also …
Just Opened
Champion
434 Broadway
The 100-year-old athletic brand opened a 5,000-square-foot store in Soho, its first in New York City.
Kendra Scott
126 Spring St.
On August 31, Scott unveiled a two-story, 1,700-square-foot flagship with customizable jewelry and home-goods stations.
September
Alexia María
27 E. 67th St.
The La Jolla–based eveningwear shop known for its gowns (and celebrity clients like Julianne Hough and America Ferrera) is coming to the Upper East Side.
November
Five Below
530 Fifth Ave.
Browse 10,800 square feet of home goods, beauty supplies, and clothing — all of which are, yes, $5 and below.
Sea NY
324 Canal St.
The womenswear brand opens its first-ever shop, featuring prairie dresses and denim jumpsuits.
*This article appears in the September 3, 2018, issue of New York Magazine. Subscribe Now!