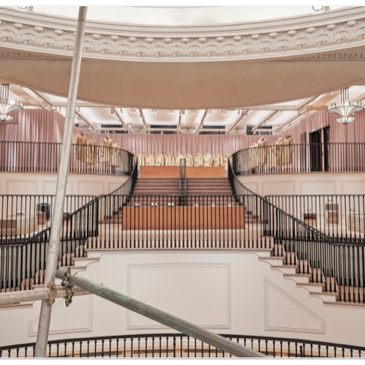 Burberry flagship store.
Photo: Burberry.
Burberry has completely reimagined their flagship store at at 121 Regent Street in London. The store's redesign coincides with Riccardo Tisci's first collection for Burberry. The new look was masterminded by Tisci himself.
Each room of the store is design differently, paying homage to a different period of Burberry's history. Inspiration was drawn from the building's history as a theater and the various product and creativity delivered by the brand. In the center of all the different rooms there is an art installation called 'Sisyphus Reclined', by British artist Graham Hudson.
The installation is interactive and immersive and will remain in store until October 26. Riccardo's designs for Burberry will be available beginning September 17 for a limited time.