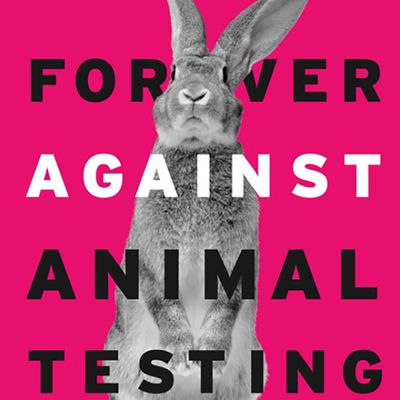 Photo: Courtesy of The Body Shop
The fight to ban animal testing recently scored a major victory. California is taking a huge step forward by being the first state to pass a bill that would ban all cosmetic testing on animals. If signed into law by Governor Jerry Brown, the change will go into place on January 1, 2020, and would apply to all brands currently selling in California as well as any others that enter the market.
The bill, SB-1249, was introduced by California Democratic senator Cathleen Galgiani. It uses straightforward language to implement the parameters of the ban and define what exactly constitutes a cosmetic:
This bill would make it unlawful for a manufacturer to import for profit, sell, or offer for sale in this state, any cosmetic, as defined, if the cosmetic was developed or manufactured using an animal test that was conducted or contracted by the manufacturer, or any supplier of the manufacturer, on or after January 1, 2020.
Furthermore:
"Cosmetic" means any article intended to be rubbed, poured, sprinkled, or sprayed on, introduced into, or otherwise applied to the human body or any part thereof for cleansing, beautifying, promoting attractiveness, or altering the appearance, including, but not limited to, personal hygiene products such as deodorant, shampoo, or conditioner.
This is significant because California is taking a much more progressive stance than the FDA recommended guidelines for testing cosmetics. Their official statement essentially says they don't require companies to utilize animal testing, but implies that it's fine to ensure safety by testing it on another living, breathing thing who isn't human. It's promising to see California going above and beyond when the federal regulations leave so much gray area.
Hopefully, more states will follow their lead. Several cosmetic companies have been vocal about cruelty-free beauty, including Kat Von D, Lush, Too Faced, Urban Decay, and Tarte Cosmetics. The Body Shop has a Forever Against Animal Testing campaign who has garnered over 7 million petition signatures in support of banning animal testing worldwide.
For now, California is the only state that has passed a bill like this, so the other 49 states are still subject to FDA guidelines. So, let's all plan a trip to California in 2020 where we can, to use SB-1249's delightfully literal description of cosmetics: "rub, pour, sprinkle, and spray" ourselves with cruelty-free cosmetics to our heart's content.