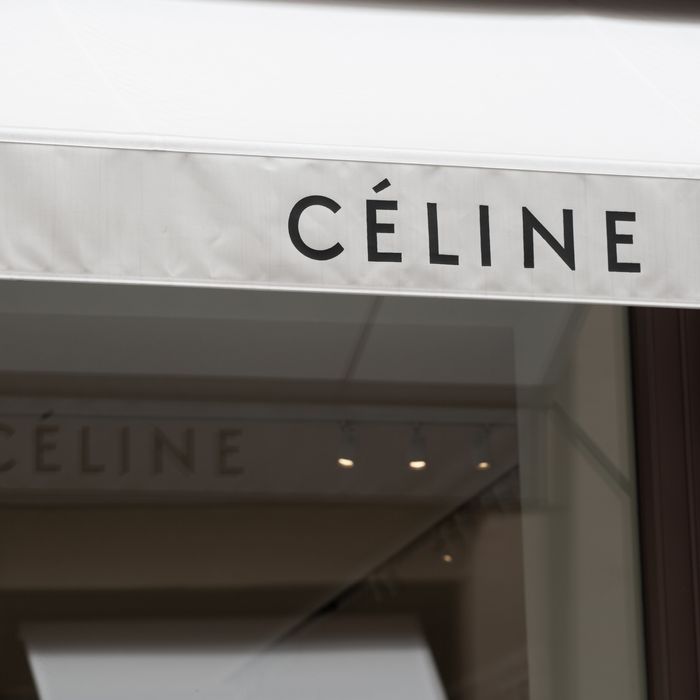 Celine shop window.
Photo: Alexander Pohl/NurPhoto via Getty Images
Celine, the company that Phoebe Philo recently departed from, has launched a logo redesign. Posted to the label's Instagram in three parts, the redesign is a callback to the original logo used in the 196o'.
"The new logo has been directly inspired by the original, historical, version that existed in the 1960s," read the caption on one of the posts. "The modernist typography used dates back to the 1930s."
The new logo is missing the accent over the first "e" to "enable a simplified and more balanced proportion." The new design comes under the helm of Hedi Slimane, who took over at the top of 2018.
The logo has a few slight changes to the spacing from the original design, and will now include "Paris" on the clothing and packaging but will not be shown in campaign.