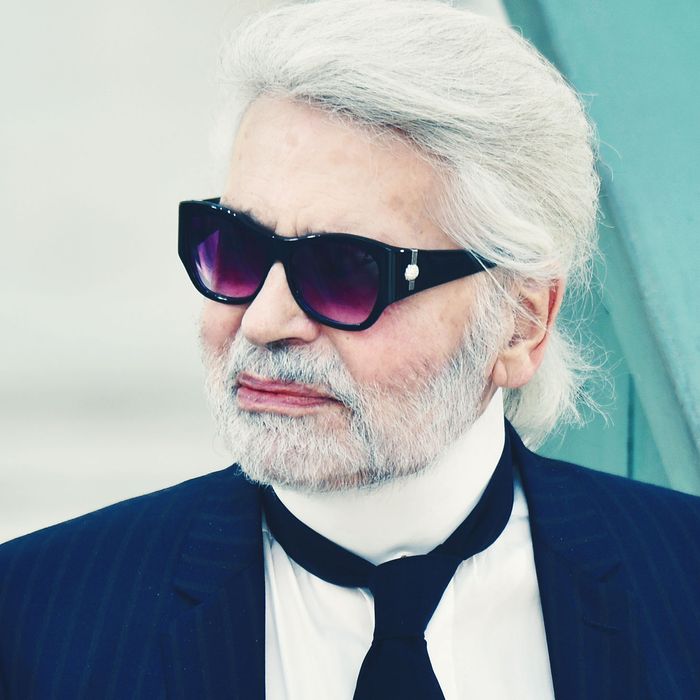 Karl Lagerfeld.
Photo: Stephane Cardinale - Corbis/Corbis via Getty Images
Chanel's Métiers d'arts show is coming back to New York — more specifically the Met. The runway, which celebrates the craftsmen behind Chanel designs, will be on December 4. It's almost surprising that the French house has not shown at the museum before, especially given the fact that Lagerfeld co-chaired the 2016 Met Gala exhibit, "Manus x Machina." But the last time Chanel showed in New York was for cruise 2006.
Chanel's annual Métiers d'Arts show is known for it's non-traditional locations. Each are special to the house of Chanel in their own way. In addition to showing at the Grand Central terminal and in Paris, Lagerfeld has also taken the show to Edinburgh, Mumbai, and *checks notes* Dallas. According to a press release, they decided to come back to New York because the city has loved Chanel since 1914. Lagerfeld, "is also very attached to the American megacity whose energy and light he has always loved to capture."
See you at the Met on the first Tuesday in December.