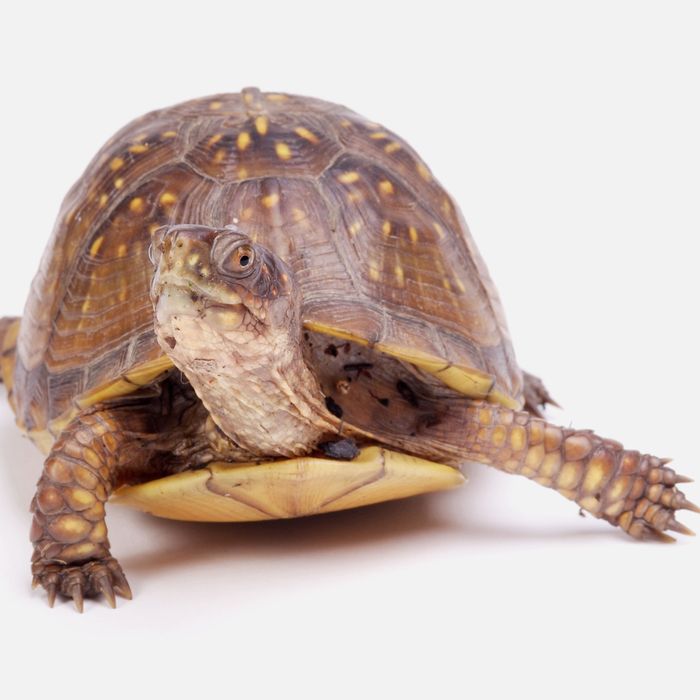 A tortoise, alive, not in a body.
Photo: dlewis33/Getty Images
Let's just jump right in.
A woman in Spain found a dead (!) tortoise (?!) in her vagina (!!!!!), and she has no idea where it came from (asdfdggjk), The Sun reports.
The understandably unnamed British woman, who lives on the island of Tenerife in Spain, went to the El Mojon hospital recently complaining of severe pain in her genitals. According to the local newspaper El Día, upon examining her, doctors discovered a dead tortoise in her vagina, which had resulted in a serious infection.
The doctors called the police "over concern about how the animal had ended up in her private parts" and to determine whether she had been the victim of sexual assault. The woman said she did not want to pursue the matter.
She told them she began to feel "odd" after she went out partying with some of her British friends a couple of days earlier.
It is unclear how big the tortoise is or if it is, in fact, a tortoise, because as the website TheLocal.es notes, "The Spanish word 'tortuga' is commonly used for turtle but could also refer to tortoise or terrapin."
A police source confirmed to TheLocal: "This incident did occur and the reports are true. The woman does not know how the reptile ended up where it did and we don't either."
Okay.