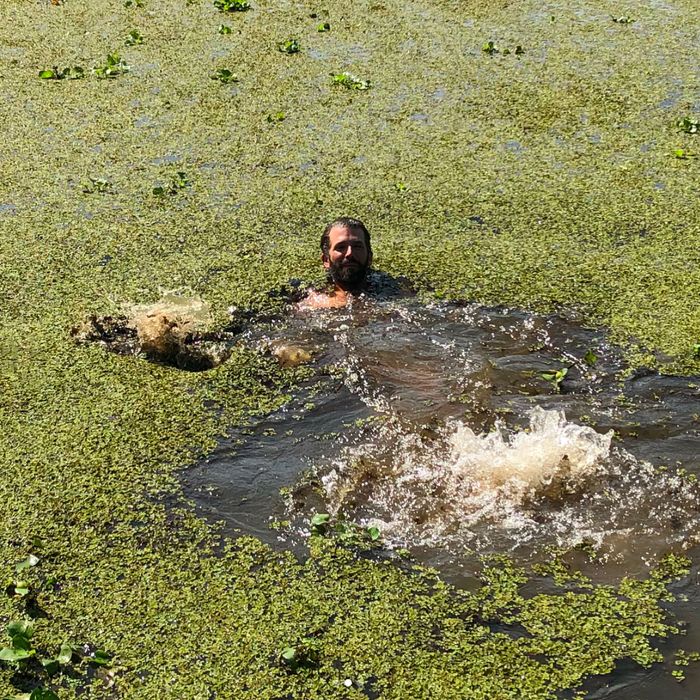 Swamp Boy.
Photo: donaldjtrumpjr/Instagram
The Shape of Water is an Academy Award–winning film about a shredded fish-man who eats hard-boiled eggs and has sex with a human lady in her flooded bathroom. It's good, especially if you're into magical realism, and people Doing It with merpeople.
Unfortunately, this ode to the film — which appears to be about a large adult son who plunges into the murky, alligator-infested depths of a swamp in Louisiana on a bet, only to find that even the cool, watery darkness cannot fill the gaping void left by his absent father — looks pretty bad.