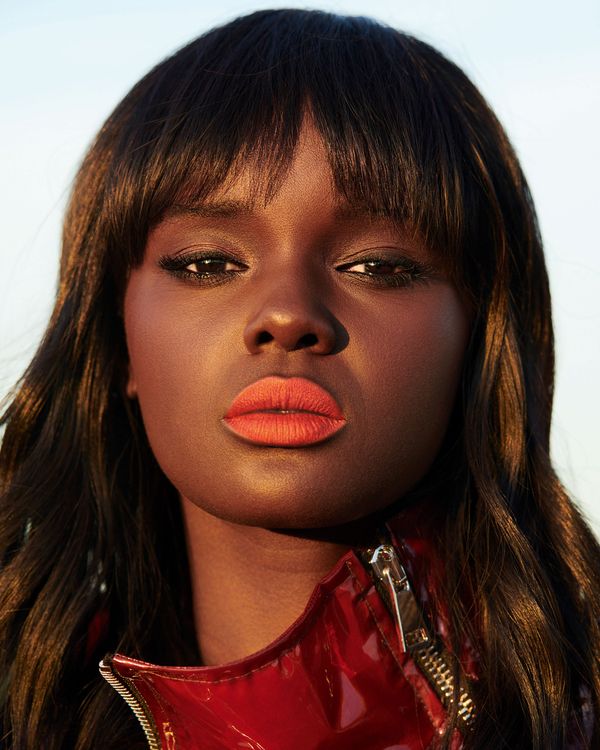 Photo: Courtesy of L'Oréal Paris
It's time to break out the Champagne, because Duckie Thot is the newest L'Oréal Paris spokeswoman. She's going to officially mark her debut as an ambassador for the brand in Le Défilé L'Oréal Paris at Paris Fashion Week (Yes, the show that will take place in a floating runway on the Seine).
Born in Australia to Sudanese refugee parents, Duckie came in third on the 8th season of Australia's Top Model in 2013. Her real name is Nyadak Thot, and she started going by "Duckie" when teachers and classmates couldn't pronounce her first name. She was frustrated by the lack of opportunities for models of color in Australia, and moved to New York to further her career. Now, she's one of the darkest-skinned models to be added to the team of L'Oréal ambassadors. She's collaborated with Victoria's Secret, Moschino, and Oscar de la Renta. Most recently, she walked in New York Fashion Week for Savage x Fenty. You probably recognize her from being featured quite frequently on the Fenty Beauty Instagram.
Thot joins current ambassadors including Jane Fonda, Eva Longoria, and Julianne Moore. In a press release, Thot said:
"I'm looking forward to helping more girls love the beauty of their dark skin. In my mind, I'm going back in time and telling the young girl I was: 'Dream big, work hard and trust in yourself girl because one day you're going to say 'yes' to the number one beauty brand!'"
What an exciting time for Duckie, L'Oréal Paris, the future of representation in beauty, and of course, the future of floating runways.