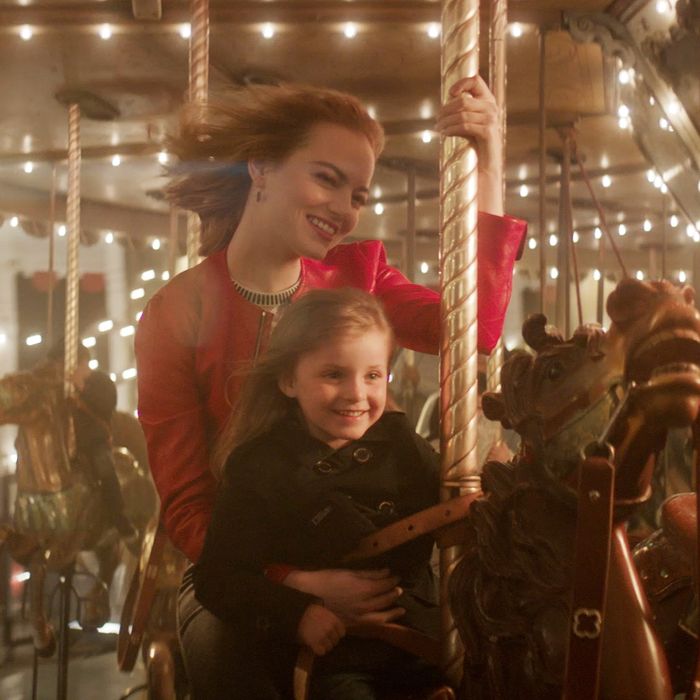 Emma Stone and child.
Photo: Sam Mendes for Louis Vuitton
We saw promotional photos for the new Emma Stone Louis Vuitton fragrance ad a couple weeks ago, and all we could do was speculate on what piece of art would come from pairing up Oscar winners Emma Stone and Sam Mendes. The new fragrance, Attrape-Rêves means "dreamcatcher" in French, and Stone certainly looks like she is having a dreamy time.
The film is out and oh the places she goes! She walks along a beach, a field, the entryway to what looks like a courthouse, then back to the beach, then back to the courthouse (Did she go to the beach on recess?) Then she strolls onstage at a big old-fashioned theater, and meanders toward an infinity pool. But it quickly becomes old hat because she rides a merry-go-round with PLOT TWIST: A child!
Who is this mystery child? Where did she come from? Watch the full video below and compile your best origin story theories about this fragrance child.