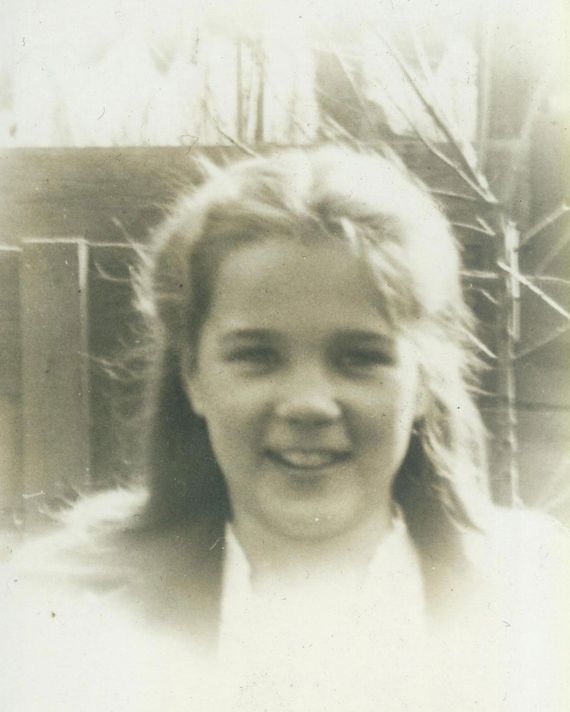 Florence (Sally) Horner, age nine.
Photo: Camden County Historical Society
Lolita is packed with allusions to other literature, but for decades, Nabokov's use of a real-life crime story as the inspiration for the plot remained unknown. His files suggest that he first encountered the story of Sally Horner's abduction by a grifter posing as an FBI agent in a local newspaper report; the case was covered widely across the country, including a brief mention in the New York Times. References to her story are subtly incorporated throughout Lolita, but there's a direct allusion when Humbert Humbert muses: 'Had I done to Dolly, perhaps, what Frank Lasalle [sic], a fifty-year-old mechanic, had done to eleven-year-old Sally Horner in 1948?'
Carol Taylor no longer remembers why she and Sally Horner decided to go down to Wildwood for that summer weekend in 1952. It was mid-August, a time of relentless heat and humidity in Camden, New Jersey. Nobody had air conditioning and heading to the Jersey Shore was an easy way to find some relief.
Carol and Sally were both working summer jobs as waitresses at the Sun Ray drugstore in nearby Haddonfield. They were best friends. They were fifteen. They were just a few weeks away from their first freshman class at Woodrow Wilson High. Why not head down to Wildwood for a quick getaway?
For Sally, going down to the Jersey Shore was more than mere vacation. It was a possible refuge from the melancholy and loneliness that had built up in the wake of her 1948 kidnapping by Frank La Salle from Camden, New Jersey — a story that helped inspire Vladimir Nabokov's novel Lolita. Sally had endured a terrifying cross-country nightmare, moving her from Atlantic City to Baltimore, then on to Dallas and finally, San Jose, California, where she was rescued in March 1950 and brought back to Camden. La Salle would serve the rest of his life in prison; Sally was supposed to resume her own life.
Sally adopted a mask of good-natured resilience, but her brother-in-law, Al Panaro, recalled something different.
Sally would be in the moment, then gone. A light would shine, and then flicker out. "She never said she was sad and depressed," Al told me in 2014, "but you knew something was wrong." The family discouraged discussion of her kidnapping, and she almost never spoke of her ordeal with anyone. There were no heart-to-hearts. Sally underwent no psychological examinations; nor did she see a therapist.
There was only Before, and After.
After had a bright spot in Carol Starts (her maiden name). The girls met in eighth-grade homeroom at Burrough Junior High, from which Sally graduated in June 1952 with honors. Carol had street smarts; Sally did too, but she wanted to close the door on how she got them, and escaped into the land of books. Carol lived two blocks away from the junior high while Sally had a longer daily walk of four to five blocks. Carol came from a large family — she was one of ten siblings, a far cry from Sally's smaller pool of immediate relatives. Sally had no one but Carol, who didn't care a whit what anyone else thought of her friend.
Sally had confided in Carol throughout their year-long friendship, and especially over that summer, about her loneliness and longing for a boyfriend. How that seemed impossible in Camden, where too many people knew about her kidnapping. Where she was viciously mocked by boys and girls alike. Branded a slut. Shunned.
It didn't matter to Sally's classmates that she had been abducted and raped. That she was not a virgin was enough to taint her. Nice girls were supposed to be pure until marriage. "No matter how you looked at it, she was a slut, a total whore," Carol said.
"That's the way it was in those days." Emma DiRenzo, whom Sally knew as Emma Annibale, agreed. "She had a little bit of a rough time at first. Not everyone was very nice. I think some people didn't believe her."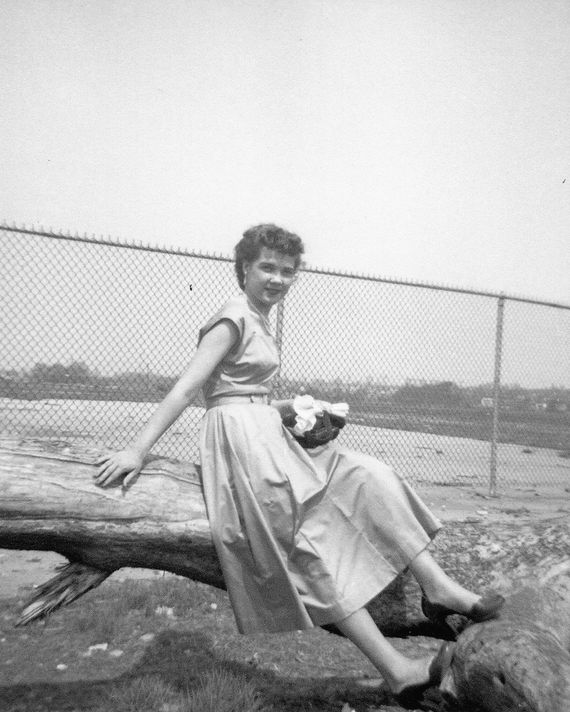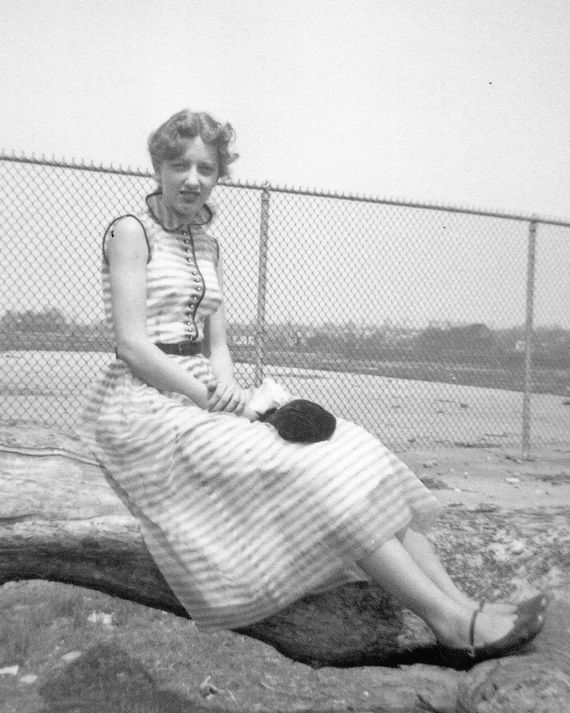 Carol said she was oblivious about Sally's supposedly sullied reputation, but it's as likely Carol chose not to behave the same way as her classmates, and not to judge Sally so harshly. Carol admired Sally's manners, her love of books, and sophisticated outlook. Sally admired Carol's freedom. She also found refuge in the outdoors: the sun, swimming, and especially the Jersey Shore. It couldn't solve all of her problems, but at least it provided a place for Sally to feel happiness.
The girls saved up their pennies for bus fare and headed south on Friday August 15, 1952, an hour and a half-long ride covering just over eighty-six miles. They got there in the late afternoon. Wildwood bustled with the energy of all the young people making similar weekend pilgrimages for sun, sand, beach, and nightlife. Carol and Sally also carried fake identification cards saying they were twenty-one years old. This would lead to confusion later on.
Sally and Carol weren't drinkers.
Sally did not touch alcohol at all, while Carol only occasionally sipped some beer or wine. The fake IDs weren't about boozing. If you wanted to dance, you had to go to clubs like the Bamboo Room, the Riptide, or the Bolero, and you needed to be over the age of twenty-one to get in. Every other Camden high school kid had a fake ID. Plus it was so easy: go to City Hall, get a card-sized version of your birth certificate, adjust the birthdate, bleach it out then dye it green with vegetable food coloring, get it laminated, and voila, a genuine-looking false identification card.
Sally and Carol hit the beach, and after that danced the night away. Then, on Saturday, the friends' plans split apart. For that was when Eddie met Sally.
Edward John Baker drove down to Wildwood nearly every summer weekend in 1952. When Sally Horner met him, he must have seemed like a boy for whom fun was not just something to be had, but to be lived.
In photographs from his high-school yearbooks and local newspapers, Baker's eyes dance with merriment. It's there even in the classic high-school graduation head shot: while other classmates try for seriousness belying their years, Baker, his dark hair tousled and his eyebrows raised, makes the thought of putting away childish things seem eminently unreasonable. The sparkle in his eye lurks in group photos of the many school musical groups he played with, from the senior jazz band to the string orchestra to the treble clef quartet. In all those shots, Baker holds his trusty soprano saxophone like the proverbial piper ready to entice those eager to follow him wherever he may go.
Photographs lie, of course. They are but millisecond-long glimpses of a more complicated set of feelings, emotions, interactions. One should be careful of reading too much into them.
But photos are all that remain, since Baker — Eddie in his youth — isn't around anymore to say what was in his mind at the time. He died in 2014, age eighty-two, still living in his hometown of Vineland, New Jersey.
What is clear from those photos of Baker is why Sally found him attractive at a time when she was finally ready to feel such things. Edward Baker was tall, dark and twenty to Sally's mature-not-by-choice fifteen. She didn't tell Baker her real age; she said she was seventeen, and Baker said later he "thought she probably was. She looked it." Carol said that Sally was "bananas" for him as soon as she saw him.
Baker was a tonic to all of Sally's longing and loneliness. Just the right amount of older, taller, handsomer. She wasn't about to correct him if he believed she was seventeen, or tell him that the new school she was about to start in the fall was Woodrow Wilson High. Perhaps she hoped Baker could pry her away from the darkness. Or perhaps Sally merely wanted a weekend diversion.
After meeting on the beach on Saturday, they spent the afternoon and evening together, and on Sunday morning they went to church. "She impressed me as a darn nice girl," said Baker. "She was good-looking, reserved … and was apparently a church-goer."
If something more happened between Saturday night and Sunday morning, Sally did not confide in Carol. Sally did, however, ask a gigantic favor from her best friend after she and Eddie returned from church: Would Carol be okay heading back to Camden on her own? If she was, Sally would go with Baker in his glossy black Ford sedan to his hometown of Vineland and catch a bus from there.
"She really, really, wanted to go home with him," recalled Carol. "She thought he was so nice."
Carol said sure, she didn't mind.
She had no reason to get in the way of her best friend's infatuation. Baker seemed all right, not someone who would do Sally harm. Besides, other friends of Carol's were in Wildwood that weekend, too, and they had room for Carol in their car.
The ride home to Camden was tranquil for Carol. The following morning would be nothing of the sort.
Ed Baker pulled onto the highway with Sally Horner in the passenger seat. Her spirits must have been high as they began the trip to Vineland. They'd spent all of Sunday together, just like they had on Saturday. She was dead gone on him, and he seemed to feel the same way about her. That evening, she'd met Eddie for supper, after which they walked along Wildwood's bustling boardwalk. Away from the carnival barkers and the screaming children, they spied a free bench and sat down. They talked and talked, and perhaps even kissed, and then headed for his car well after dark.
She didn't want to say goodbye just yet.
The trip from Wildwood to Vineland normally took about forty minutes. Perhaps, given that it was after eleven o'clock at night, Ed Baker wanted to drive a little faster. Perhaps they were rushing to get Sally to the station before the last bus left for Camden. Or maybe their plans were not so innocent, and they didn't want anyone else to know.
As the clock neared midnight, Ed Baker and Sally Horner were seventeen miles north of Wildwood.  A car approached from the opposite direction of the two-lane highway, and Baker shifted his headlights to low beam. He kept both hands on the steering wheel to hold the car in the center of the road.
Through the glare, Baker caught a glimpse of something off to the side, but not fast enough to avoid a collision.
Sally never felt a thing. She was killed instantly.
Just after midnight on Monday, August 18, 1952, New Jersey state police arrived on the scene of a four-vehicle accident on lower Woodbine Road where the county line divided North Dennis from Woodbine. (The entire stretch is now part of highway 78.)  Baker's sedan had barreled into the back of a parked truck, owned by Jacob Benson, which proceeded to crash into another parked truck, owned by John Rifkin. The impact caused Rifkin's truck to be thrown into the highway, where it was hit again by the car directly behind Baker's Ford.
State Trooper Paul Heilfurth told the Wildwood Leader that if the multi-car crash had happened three minutes later, it "would probably have been more serious." That's because Benson's truck was about to be towed by Rifkin's truck, and both men were safely away from the vehicles when the Baker ploughed into them.
Those three extra minutes saved the men's lives. Baker broke his left knee, needed 15 stitches to close a gash on his right arm, and was cut up and bruised.
Rescue crews took more than two hours to free Sally's body from the wreckage. Her head had been crushed by the truck's tailgate, which had come through the windshield when the vehicles collided. Police discovered the fake ID that claimed Sally was twenty-one.
Initial news reports misreported her age as a result. Once they realized who she was and that she had been in the news before, Sally's true age emerged.
The death certificate, issued by Cape May County three days later, listed the cause of Sally's death as a fractured skull from a blow to the right side of her head. She'd broken her neck; other mortal injuries included a crushed chest and internal injuries, as well as a right leg fracture above the knee. The coroner didn't bother with an autopsy.
The damage to her face was so severe that the state police felt Ella would be too traumatized to identify her daughter. Instead, Al Panaro went to the morgue. "The only way I knew it was Sally," he said, "was because she had a scar on her leg. I couldn't tell from her face."
Carol Starts was woken up on the morning of August 18 by the sound of her mother yelling, "There's someone on the phone for you!" There was only one phone, located in the living room. Carol got herself up and rushed out to take the call. The person on the line sounded official, like a policeman or a detective.
The caller wanted to know if Carol had been with Sally Horner the previous night.
"Yes, I was," Carol replied.
"And you're aware who she was with?"
"Yes I am. Why are you asking me this?"
Carol could not grasp what the caller wanted. Without waiting for an answer, she hung up the phone, then picked it up again and dialed Sally's number. Ella answered.
"Hi, Mrs. Horner. Where's Sally? Is she up yet?"
Ella began to sob. Then she told Carol that Sally had died in a car accident the night before.
Things grew strange for Carol. She did not react right away to the death of her best friend. She got dressed, left the house, and went straight to the movie theater. "I don't know what I saw. I don't know what outfit I wore. But when people wanted to talk to me, I went to the movies." Later she understood she had gone into shock.
When Carol returned home, Ella called again. She explained in greater detail what had happened to Sally, describing the injuries she'd sustained, or at least what Ella knew of them. Only after hanging up did Carol feel the loss of her friend. "I cried and cried and cried."
Carol also couldn't bring herself to ask Ella about a more mundane matter. She and Sally had borrowed each other's favorite dresses in Wildwood — and Carol's blue frock was packed in Sally's bag. It wouldn't have been right to ask Ella about what happened to her dress, so Carol didn't.
But Carol told Ella she'd met the boy who'd taken Sally on her final, fatal journey.
On August 21, 1952, the Vineland Daily Journal published a front-page interview with Edward Baker. He said he was "bewildered by publicity" over Sally's death. "I'd never met Sally before. She didn't tell me if she had ever been to Wildwood before, but I got the impression this was probably the first time she'd ever visited the place."
On Friday, August 15th, Baker left early from Kimble's, the glass plant where he worked as an apprentice machinist. He met Sally the next day, as well as "a whole bunch of other fellows and girls I met down there … Sally and I hung around with them most of the time."
Three days of coast-to-coast news stories had rattled Baker's nerves, and he wanted to set the record straight about what happened between him and Sally. "She seemed like a nice girl. Some of the stories that followed the accident sounded as though we were making a sinful weekend of it. We didn't do anything wrong … We weren't 'fooling around' in the car, or anything. If we had been, she probably wouldn't have been killed and I might have been."
Baker was even more flabbergasted by the revelations of Sally's past ordeal. "Nobody had any idea this girl was the one who had been kidnapped four years ago. How should we remember?" Never mind that Sally's rescue was reported nationwide, as well as on the front page of the Daily Journal.
He was still grappling with how young Sally really was. "She told me she was 17 years old. She may have had a birth certificate with her saying she was 21, but I never saw it. Who asks to see birth certificates when you go out with a girl?"
The Daily Journal also spoke to Baker's mother, Marie Young. She'd received a call from her son not long after the accident. "He said he wished it was him that was killed instead of that innocent girl. He was pretty broken up." He'd told his mother how nice a girl she was, and how he admired her commitment to going to church on Sundays, even down in Wildwood.  He would never get past that "she got killed because she wanted him to take her into Vineland."
Both Baker and his mother had added reasons to defend themselves. After he was treated at Burdette Tomlin Hospital in Cape May for the injuries he sustained in the car accident, police arrested and charged him with reckless homicide. The charges would eventually get dropped, and a complicated civil lawsuit would get settled.
Sally's car accident death would not have someone to blame. It was merely senseless tragedy.
Sally Horner's funeral was held on August 22, four days after her death. More than 300 people crowded into the Frank J. Leonard Funeral Home on 1451 Broadway to pay their respects. Many floral arrangements sent by well-wishers flanked Sally's casket.
The burial was a more private affair. Only a handful of family members, including Ella, Susan, Al, and some aunts and cousins, drove out to Emely's Hill Cemetery in New Egypt, where Sally's remains were interred in the Goff family plot.
For Carol, the funeral was awful.
She sat by herself in a corner pew. Ella and Susan requested the casket be open at first, for those who wished to pay their last respects to Sally. "I wanted to see her so badly. Then I did, and it nearly broke me in half," Carol recalled. When she could no longer stand the proceedings, Carol fled the service and went home.
Carol stayed away from school for an entire week after Sally's death. "I couldn't handle it. This was the most heavy-duty thing I had ever gone through." Carol's first experience of deep loss would mark her for the rest of her life. As she grew older and friends began to die, Carol tended to grieve in an open and wild manner that puzzled those around her. "I would hear, 'but they were just a friend.' I would hear that about Sally. That we should be moving right along. I wasn't willing to move right along. I wanted to grieve. And when I finally came out of shock, I did."
Frank La Salle made his presence known to Sally Horner's family one final time. From his guilty plea onward, he had never communicated with Ella or the Panaros. He sent letters to others, and concentrated on futile attempts to free himself from prison by trying his luck as his own lawyer.
Sally's family thought they would never have to hear from the man who tried to destroy the girl's life again.
On the morning of Sally's funeral, her family discovered, amidst all the other floral arrangements, that La Salle had sent a spray of flowers. The Panaros insisted they not be displayed.
Excerpted from The Real Lolita by Sarah Weinman (Ecco). Copyright 2018 by Sarah Weinman.