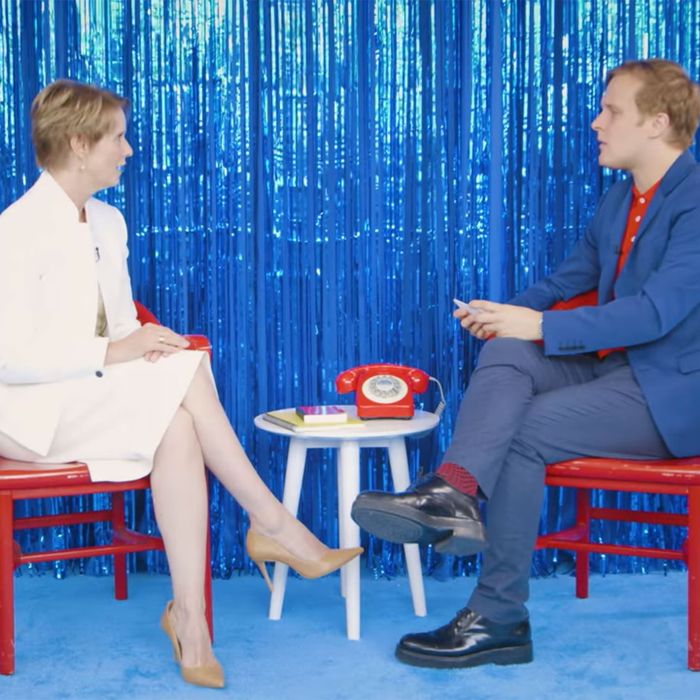 Photo: Courtesy of Cynthia for New York
New York gubernatorial candidate Cynthia Nixon has spent the entirety of her run clearly differentiating herself from her Sex and the City character, Miranda Hobbes, as well as cheekily nodding to her along the way. Her latest video, released exclusively by the Cut, does both — while managing to be a genuinely funny campaign ad.
The premise is that Nixon is being interviewed by comedian John Early, who keeps referring to her as Miranda and asking the hard questions Sex and the City viewers have wondered about over the years. For instance: "How could Carrie afford to live on the Upper East Side when she literally wrote one column per week?" and "Is Brady's name Brady Brady or Brady Hobbes Brady?" Nixon plays the straight man trying to divert attention back to her actual policy proposals. And yes, there are interludes of Early doing Carrie Bradshaw inner monologues.
Watch it below: