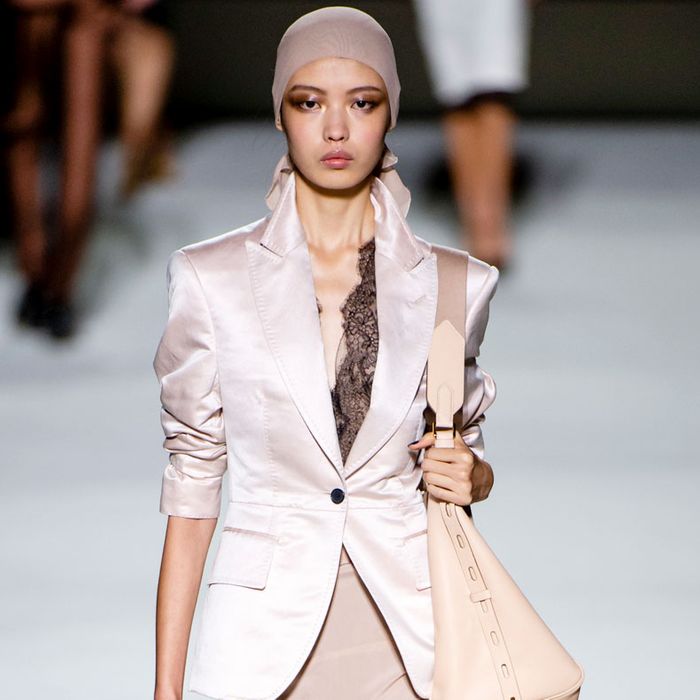 The glamour of Tom Ford.
Photo: Imaxtree
The Cut's editors cover New York Fashion Week on this website, but also all day long on Instagram. Follow our accounts to get the inside view on everything that's going on, and check this daily compendium for highlights. President and editor-in-chief Stella Bugbee, interim fashion director Dora Fung, beauty director Kathleen Hou, senior market editor Diana Tsui, fashion market editor Lindsay Peoples, fashion news writer Emilia Petrarca, and more of the Cut's team will all be contributing to coverage.
Day One
Surprises always fill the runways, parties, and conversations of New York Fashion Week, but one thing that's always expected is Tom Ford bringing pure glamour to his show. As our fashion critic-at-large Cathy Horyn put it, "This collection felt like an acknowledgment that maybe that all-you-can-eat quality of a big show ought to be tempered with something you can also effortlessly wear and enjoy."
Clothes and models are great, but so is Henry Golding. After seeing his dashing outfit at Tom Ford, we decided to post a photo a day of how good he looks at fashion week. Enjoy!
Before the glitz of Tom Ford's heavily produced spectacle, CDLM hosted a more intimate presentation at New York's Peter Freeman gallery. The casting included models of all ages, like Tavi Gevinson and artist John Giorno.
Also: Have you seen the posters around New York City showing off the Cut's merch? If you do, take a photo and tag us.