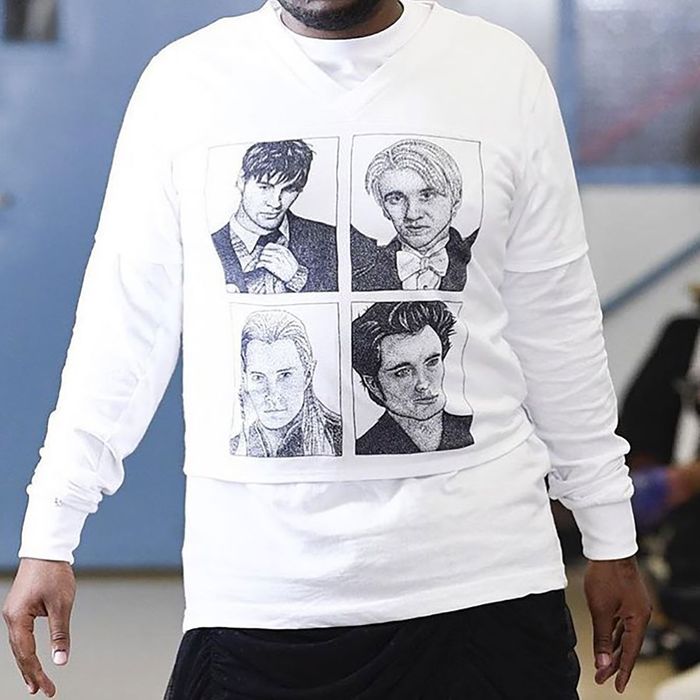 Vaquera spring 2019.
Photo: Emilia Petrarca
The Cut's editors cover New York Fashion Week on this website, but also all day long on Instagram. Follow our accounts to get the inside view on everything that's going on, and check this daily compendium for highlights. President and editor-in-chief Stella Bugbee, interim fashion director Dora Fung, beauty director Kathleen Hou, senior market editor Diana Tsui, fashion market editor Lindsay Peoples, fashion news writer Emilia Petrarca, and more of the Cut's team will all be contributing to coverage.
Day Six
We had a guest voice on the Cut's social media today: Miss Bria Vinaite herself took over our Instagram Stories while sitting front row at the Coach show.
Vaquera's show was held in a school cafeteria, and there were plenty of back-to-school themed clothes: graduation caps, pom-poms, and teenage crushes. Oh, the sweet nostalgia of September.
The night wrapped up at Calvin Klein's homage to Steven Spielberg's Jaws. Cathy Horyn called the reference "a little trite" and "overused."