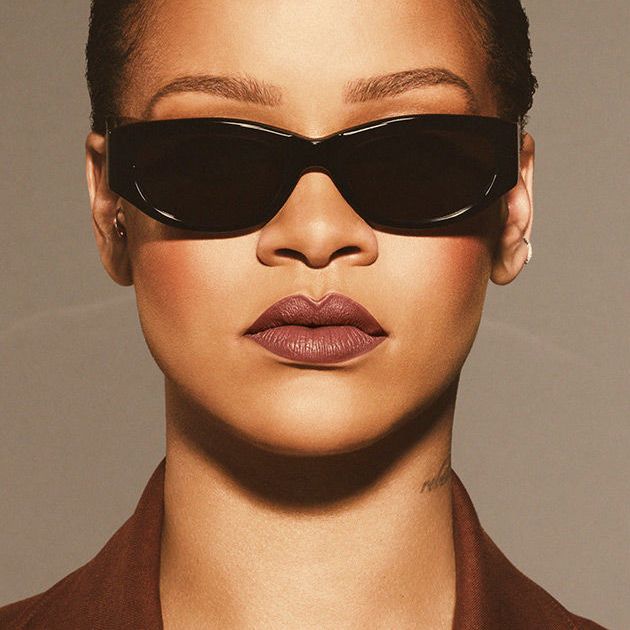 Photo: Courtesy of Fenty Beauty
Fenty Beauty has a new lipst— you're already on board, aren't you? Fresh off of the Fenty Beauty anniversary celebration, Rihanna is back at it with a new shade of Stunna Lip Paint (her liquid lipstick) in "Uncuffed". It's described as a "pinky mauve" or nude-like color, and like fellow Stunna sister Uncensored, a red-blue, designed to be a universally flattering no matter what your skin tone. The Fenty Beauty Instagram released a video that shows what it looks like across four different models:
Since its release last year, the Stunna Lip Paint has been repeatedly praised for its coverage, definition, and weightless formula.This week is apparently #StunnaWeek. Uncuffed is the brand's second new release this week, with the first being Unveiled (a chocolate brown shade).
This more subdued shade is ideal for anyone who wants to try the Stunna Lip Paint, but wanted something a little less intense than a fiery red. The color is similar to Rihanna's flattering lip gloss, Gloss Bomb. Rihanna has given us so much, and now she is giving us permission to remain uncuffed during cuffing season. Thanks, RiRi, we'll take it from here.
Photo: Courtesy of Fenty Beauty
If you buy something through our links, New York may earn an affiliate commission.