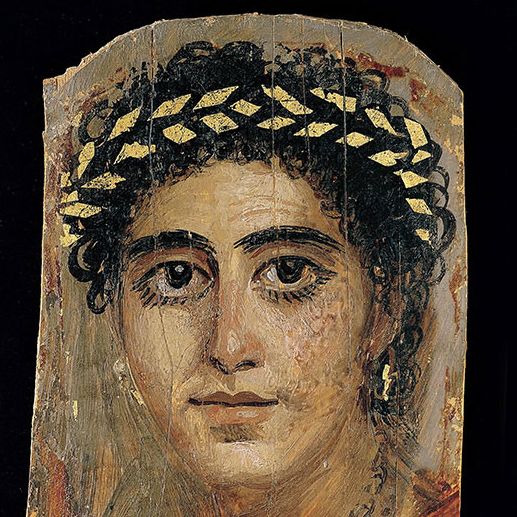 Portrait of a young woman in red, A.D. 90–120
Photo: Courtesy of Gucci
Gucci launched a new Instagram account today, @guccibeauty. It's an intersection of beauty, art, history, and culture, all coming together in an easily digestible, scroll-friendly way. Now you can take a mini art-history lesson on your commute and arrive in the office feeling like you just came from the Met:
The 24 initial posts showcase everything from ornate oil paintings of anonymous European royals to incredibly vivid portraits of Egyptian women. Each Instagram post is accompanied by a brief description from art writers and critics from a variety of different perspectives. The captions serve to give us a little bit more context for the time period that each piece was created in, and call attention to specific beauty-related aspects of each painting. From the Gucci Beauty website:
Beauty represents an ideal of each place and era, a style that the artist felt was worth preserving. Sometimes it meant high hairlines and high collars, like Elizabethan England, but it can also be native woman's simple blouse from a 1876 portrait by painter Felipe Santiago Gutierrez, one of the first international Mexican artists.
This account was the brainchild of Gucci creative director, Alessandro Michele, and will also be where Gucci shows off new beauty products and launches, fashion shows, and special collaborations. No word yet on if these works of art will be available as an Instagram filter, so keep on rocking those dog ears and check out some more of the photos below. Head over to the account to learn a little bit more about them.