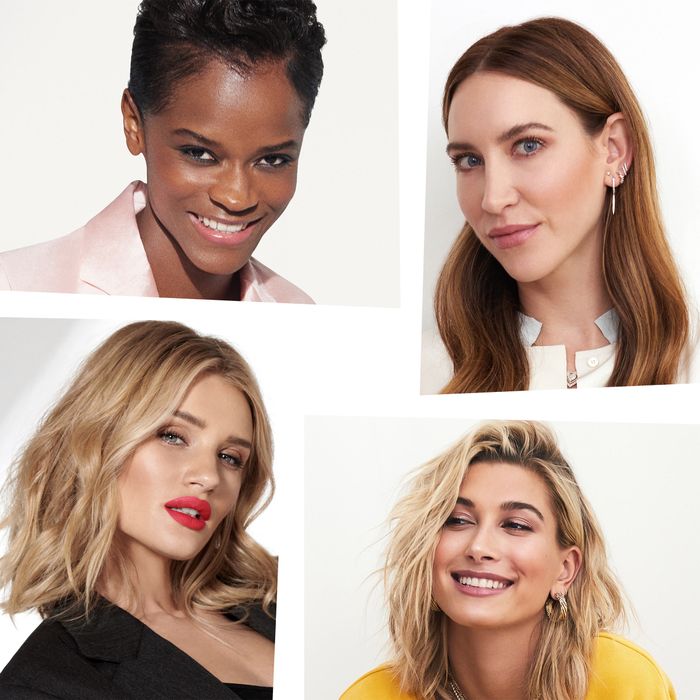 Photo: Courtesy of Bare Minerals
bareMinerals has some beautiful new people joining their team as beautiful new ambassadors. Earlier this summer, everyone's favorite character from the Marvel Cinematic Universe, Letitia Wright, was named their "Power of Good" ambassador and starred in a campaign under that theme. Now, Hailey Baldwin and Rosie Huntington-Whiteley are partnering with the brand too. Also joining in on the fun is Hollywood makeup artist Nikki DeRoest, known for making everyone's eyebrows look good.
The brand has been around since 1995, and are focused on reinvigorating their approach to clean beauty. Each ambassador has chosen a "Power of Good" message as their own mantra for the campaign:
Letitia Wright
"My Power of Good message is to be full of confidence and free of fear." Spoken like Shuri herself.
Hailey Baldwin
"My Power of Good message is to be full of kindness and free of cruelty."
Rosie Huntington-Whiteley
"The Power of Good campaign not only values products that make a difference, but also shows how feeling good and doing good can impact people around you."
Nikki DeRoest
"My Power of Good message is to be full of freedom and free of boundaries."
They all look good, of course, but they also kind of look like the cast of an upcoming movie. Maybe it's a raunchy rom-com, maybe it's a beauty heist movie, maybe it's a dramatic superhero franchise. Either way, welcome to the Power of Good team, everyone!