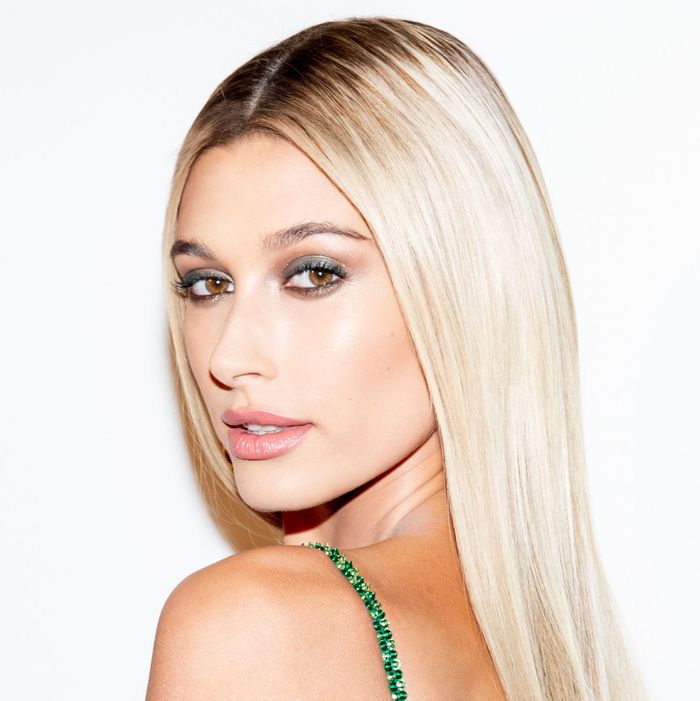 Photo: Michael Ostuni/Patrick McMullan via Getty Image
"I just picture lights strung everywhere," she smiled. Hailey Baldwin was having breakfast with a group of beauty editors this morning to celebrate her new role as an ambassador for bareMinerals (she's one of four). When I asked if the future Mrs. Justin Bieber knew where she wanted to get married, she smiled and said, "I think having it in the woods would be so beautiful." She says she has an amazing wedding planner scouting out the perfect spot, preferably on the West Coast, and while a wedding gown has not yet been made, a designer has been chosen. The wedding party will be small and familial.
"My sister will be my bridesmaid," she smiles. "I was hers last year. And maybe Justin's little sister as a flower girl. Is 10 too old?"
Hailey says she knows that many see 22 as too young to wed (she says the wedding will be in 2019), but it is not uncommon in the Baldwin household.
"My sister was 24 when she got married, and my parents also got married when they were young, too. I see no reason to wait. When you know it's right, it's right."
Apparently, her parents concur.
"I said to them, 'You'd stop me if you didn't think this was the right decision, right? And they didn't," she says, laughing. "I think they love him more than me!"