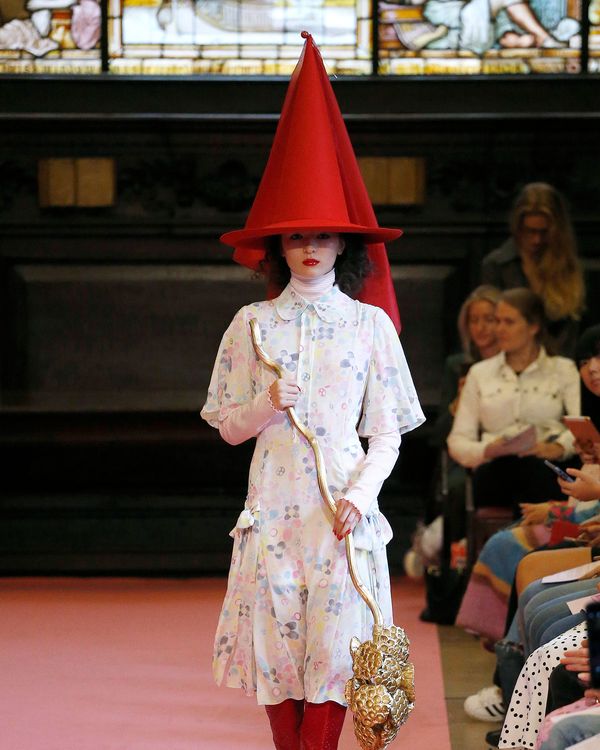 Ryan Lo spring 2019.
Photo: Estrop/WireImage/Getty Images
Fashion likes to use the word "magic," but almost never in reference to something actually magical. Believe it or not, though, it became an apt descriptor for the spring 2019 collections this week. The World of Wizardry is having a moment.
It all started when Vaquera opened its show during New York Fashion Week with the Harry Potter theme song. The inspiration for the collection was a haunted high school, and mutated versions of jocks, prom queens, and cheerleaders walked the runway with varying degrees of teenage angst. Even if you didn't like the clothes, which included a T-shirt with Draco Malfoy's face on it, as soon as anyone heard this, they were fully under Vaquera's spell.
Then, on Friday afternoon, things got really witchy. Of course, we had to go across the pond to London Fashion Week for a designer to truly pay homage to Platform 9¾ street style. Designer Ryan Lo did just that when he incorporated the Sorting Hat and brooms into his fantastical collection. No magical wands, though. That'll cost you extra.
Move over, La Bomba. Yer a wizard, now.