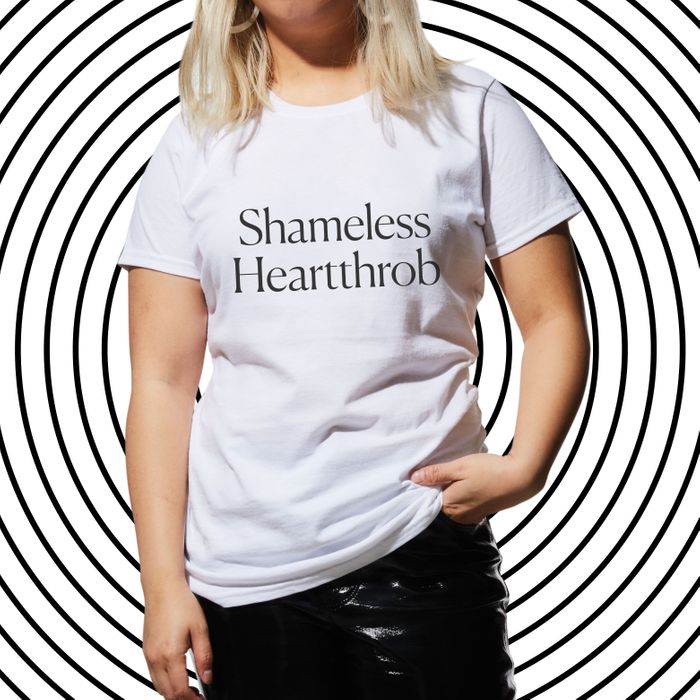 As promised, new and timely slogans that we're thinking about a lot will be added to the Cut Shop each week. Here's our latest addition.
Summer may be over, but it's never too late to develop a new crush. Last week, Allison Davis shared her adventures with culture's foremost "thirst architect," Noah Centineo, and the internet was gifted a truly perfect target to swoon over.
What makes Noah Centineo so easy to love is that, well, he loves love! And he's not afraid to say it. He just oozes feelings, in addition to bro-ish good looks and a nice-guy smile. He's the kid of person who will "write [you] a letter every day and build [you] a house." In short, he's a shameless heartthrob, and we're shamelessly okay with it.
We could all probably benefit from being a little more shameless about our emotions, like Noah. Here's a tee if you're crushing on life.
See all the Cut Shop T-shirts, here.