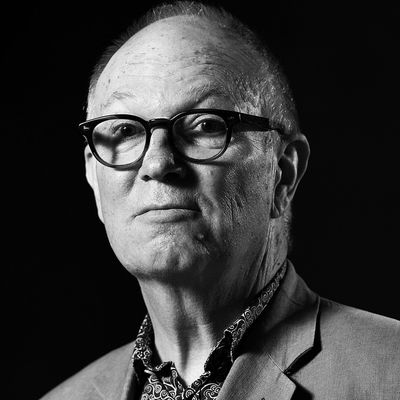 Ian Buruma.
Photo: Awakening/Getty Images
Last week, the New York Review of Books published a lengthy essay by Jian Ghomeshi, the popular Canadian radio host accused of abusing upward of 20 women. In the piece, titled "Reflections from a Hashtag," Ghomeshi denies several of the allegations and muses about his "mass shaming." Though the NYRB received a considerable amount of criticism for choosing to publish the article, Editor Ian Buruma firmly defended his choice in an interview with Slate shortly afterward.
Now, the magazine has confirmed to the Cut that Buruma is out, and a further statement is forthcoming. The 66-year-old Dutch writer and historian had been at its head since 2017.
Ghomeshi was the host of "Q" on CBC Radio One from 2007 to 2014, when he was fired after being accused of sexual violence by an ex-girlfriend. Since then, several other women came forward alleging that Ghomeshi has punched, slapped, choked, slapped, and bitten them without their consent. He faced four counts of sexual assault and one count of overcoming resistance by choking when the case went to trial, but was acquitted in 2016.
Though the piece went online last Friday, it is part of the October 11th print issue, as part of a package billed on the cover as "The Fall of Men."
"The reason I was interested in publishing it is precisely to help people think this sort of thing through. I am not talking about people who broke the law. I am not talking about rapists. I am talking about people who behaved badly sexually, abusing their power in one way or another, and then the question is how should that be sanctioned," Buruma told Slate regarding his choice to publish the piece. "What is much murkier is when people are not found to have broken the law but have misbehaved in other ways nonetheless. How do you deal with such cases? Should that last forever?"
Update, September 20 at 9:36 a.m.: Buruma spoke briefly about his departure to the Dutch outlet Vrij Nederland, saying that he has "been convicted on Twitter, without any due process." He also claims that he resigned from the position and that university presses, who advertise in the NYRB, were threatening a boycott because they feared adverse campus reactions to the Ghomeshi article.
Update, September 24 at 5:23 p.m.: The NYRB released a statement about the editorial process surrounding the Ghomeshi article. They write that it was "shown to only one male editor during the editing process" and that most other editors were excluded from that process. Further, they added that "most of the editorial staff objected to Ian Buruma's comments to Slate and VN" and that "it is inaccurate that Ian Buruma's departure was the result of a 'Twitter mob.'"
Update, September 25 at 5:07 p.m.: Several prominent contributors to the NYRB — including Joyce Carol Oates, Janet Malcolm, Lorrie Moore, and Colm Tóibín — have signed a letter expressing their "dismay" at Buruma's departure. "We find it very troubling that the public reaction to a single article, 'Reflections from a Hashtag' — repellent though some of us may have found this article — should have been the occasion for Ian Buruma's forced resignation," it read. "Given the principles of open intellectual debate on which the NYRB was founded, his dismissal in these circumstances strikes us as an abandonment of the central mission of the Review, which is the free exploration of ideas."
This is a developing story and the Cut will update this post with more information as it becomes available.