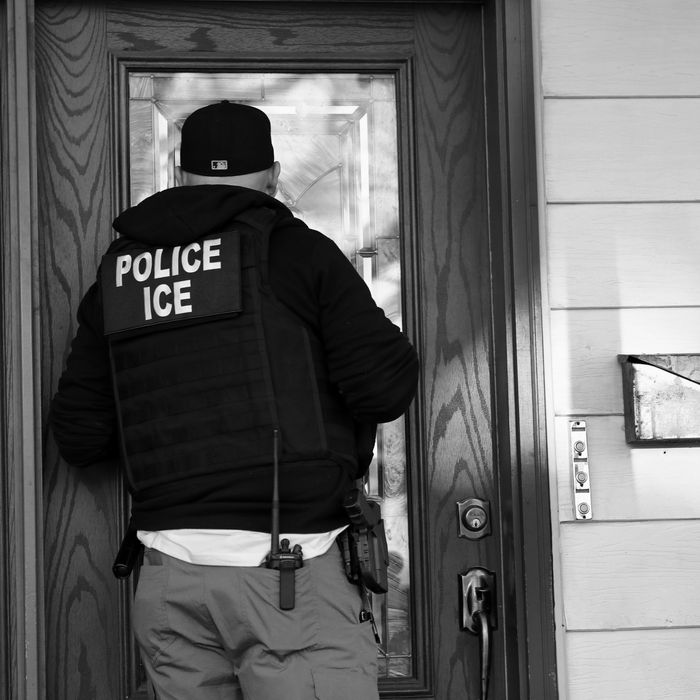 ICE Officer.
Photo: John Moore/Getty Images
On the same day a U.S. Border Patrol agent was arrested for murdering four women and abducting a fifth, an ICE officer was arrested for heinous sex crimes. Blake V. Northway, 55, was arrested on ten charges of sodomy and one charge of incest in Oregon on Saturday.
Northway worked as a frontline deportation officer, according to Splinter's reporting. Authorities said that the crimes he is charged with do not relate to his job as an ICE agent. Northway has been placed on leave at the agency and is currently being held in jail.
"U.S. Immigration and Customs Enforcement hold its officers to the highest standards of professional conduct and does not tolerate those who violate the law," ICE's public affairs officer Tanya Roman said in a statement to Splinter. "ICE will continue to cooperate until this case has been resolved."
Northway's arrest is another controversy this year for immigration agencies. Alongside the suspected serial killer who worked for Border Patrol, agents at both government organizations have been accused of beating and sexually assaulting detained migrants.