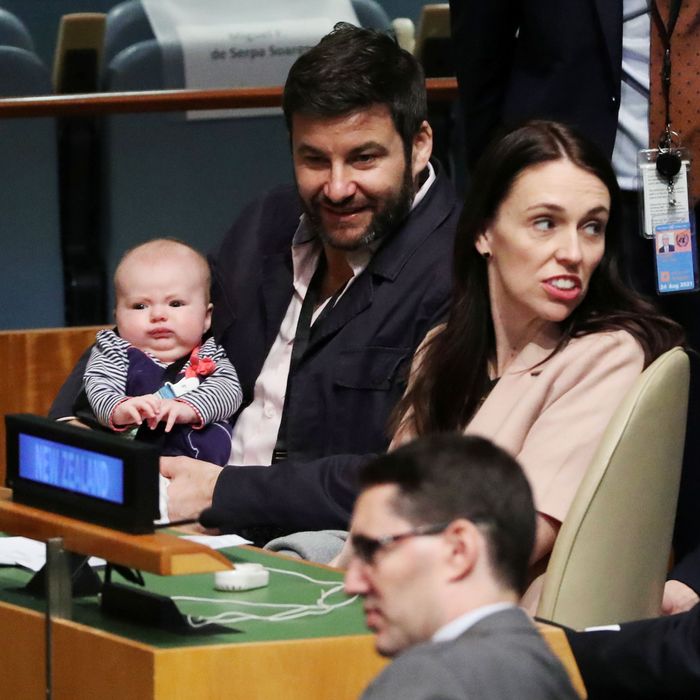 TFW you're thinking about the Iran nuclear deal.
Photo: Carlo Allegri/REUTERS
Jacinda Ardern is both the youngest female prime minister of New Zealand and the second world leader to give birth while in office. And on Monday evening, she became the first person to bring her baby to the United Nations general assembly meeting.
Neve Te Aroha was born on June 21, at which point Ardern took six weeks of maternity leave. Because she's still breastfeeding, she brought her daughter along for the 17-hour flight and six-day trip.
Please enjoy this delightful sentence per The Guardian:
Ardern's partner Clarke Gayford — a fishing television presenter — is Neve's primary carer, and has traveled with Ardern to New York to look after the baby.
Gayford also tweeted out a picture of Neve's official U.N. ID, which reads "New Zealand First Baby:"
"I have the ability to take my child to work, there's not many places you can do that," Ardern said of her unique situation. "I am not the gold standard for bringing up a child in this current environment because there are things about my circumstances that are not the same."