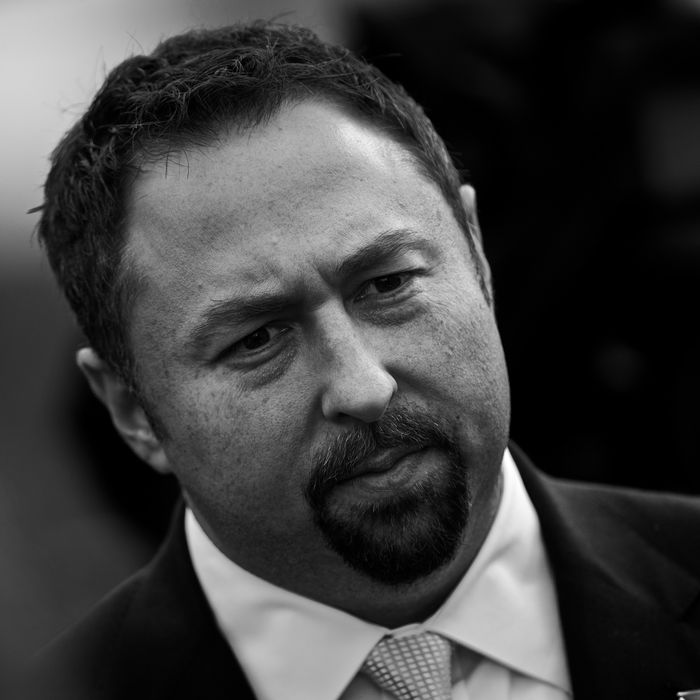 Jason Miller.
Photo: Drew Angerer/Getty Images
Jason Miller, a pro-Donald Trump contributor at CNN, is leaving his job. The announcement comes after Splinter published a report detailing an allegation that Miller drugged a former mistress with an abortion pill, to terminate her pregnancy.
Court documents for the custody battle between Miller and A.J. Delgado, another former Trump staffer, show that Miller also allegedly had an affair with a woman he met at an Orlando, Fl., strip club in 2012.
When this woman told Miller that she was pregnant, he allegedly gave her an abortion pill without her knowledge. According to court documents, he mixed the pill into a "smoothie beverage." The pill allegedly caused her pregnancy to be terminated, and nearly fatal health complications that sent her to the emergency room.
The court filing then details that Miller tried to get the unnamed woman, referred to as Jane Doe in all documents, to sign a non-disclosure agreement. It is unknown if she did.
Miller denied the allegations. Delgado told Splinter "I am concerned for my safety (more importantly, my son's) with Miller and afraid of his reaction if I add comment."
Splinter was able to confirm the authenticity of the court documents, which were filed in Miami-Dade county, where Delgado lives with her and Miller's son. The allegations were entered in with a request from Delgado's team that Miller undergo psychological evaluation.
After Splinter's story was published, Miller posted s