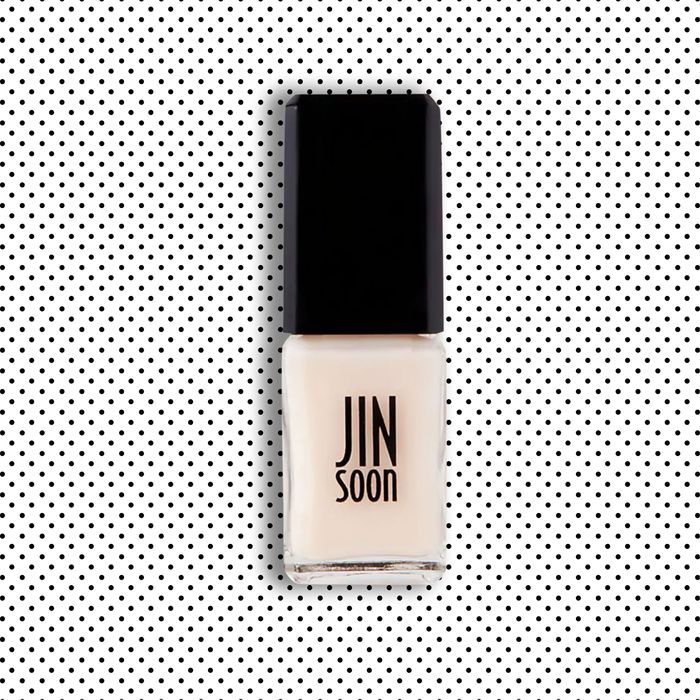 Photo: Courtesy of the Retailer
The other day on Instagram, someone DM'd me to ask about the best nail polish for a rock climber. Blame gorpcore and the persistence of athleisure, but lately it seems like all of my friends are hanging out at the rock-climbing gym without me.
Instead, you can find me on the ground or near a fancy coffee bar. But we can both be wearing Jin Soon's Tulle nail lacquer: The no-polish polish. Although I may not be using my hands to grip onto a V5 bouldering "problem," my rock-climber friends and I have the same desires when it comes to our nails. We both want non-statement polish that makes our hands look a little cleaner and groomed, without doing very much work. We want chips in our hands, not on our hands. We don't want ladies-who-lunch hands, but we don't want our nails to look ragged or like we've been foraging in dirt either. We want them to look a little smoother and not quite so raw.
Jin Soon's Tulle is a slightly sheer light-pink color that reinforces the natural pinkness of your nails — that pretty shell-pink color right before the white on your nail bed. Its glossiness makes your hands look fancier without declaring that you're precious. You can call it a filter or a topcoat or a tinted moisturizer for nails, but it imparts a warmer, rosier glow that doesn't look anything like a French manicure. It's not bionic or anything, so the polish will chip eventually (although I find Jin Soon polishes do last a long time before succumbing). But the look is so natural that a few chips or blurred edges won't be very noticeable.
If you buy something through our links, New York may earn an affiliate commission.