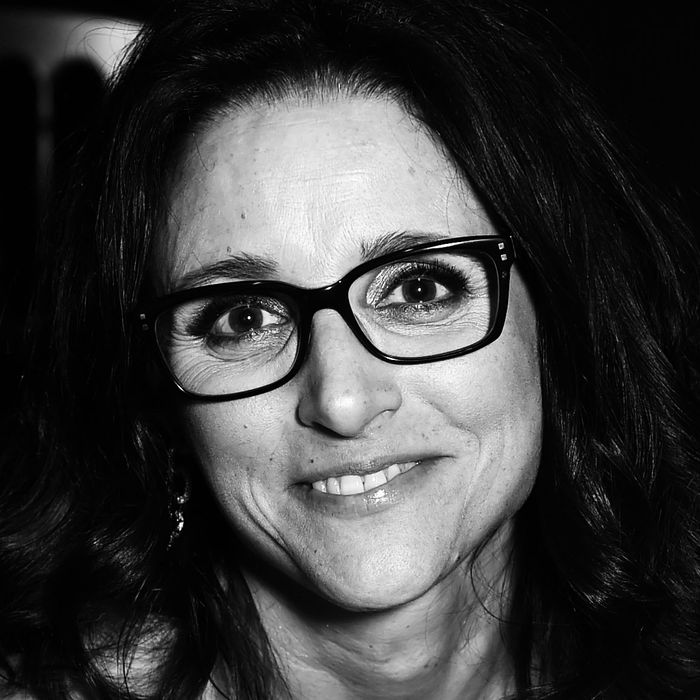 Julia Louis-Dreyfus.
Photo: Jeff Kravitz/FilmMagic
Two hundred women from Christine Blasey Ford's high school have signed a letter of support, stating that they believe Ford and are grateful that she came forward. Julia Louis-Dreyfus is an alumna of Ford's high school, the elite all-girls Holton-Arms School, and she shared that she was one of the signatories on the letter.
"I was class of '79 & signed this letter," Louis-Dreyfus wrote on Twitter, sharing the HuffPo article that broke the story. Women from Holton-Arms spanning the graduating classes of 1967–2018 signed on to the letter.
"We believe Dr. Blasey Ford and are grateful that she came forward to tell her story," reads a public draft of the letter. "It demands a thorough and independent investigation before the Senate can reasonably vote on Brett Kavanaugh's nomination to a lifetime seat on the nation's highest court."
Ford went public with her allegations of sexual assault against Supreme Court nominee Brett Kavanaugh in an interview with the Washington Post. During that interview, Ford shared her reasoning behind waiting to speak out about the allegations, which included Ford fearing for her life.
Kavanaugh has denied the allegations. A senate hearing was scheduled for Monday, but it is unclear if both Kavanaugh and Ford will testify, though they both stated that they would.