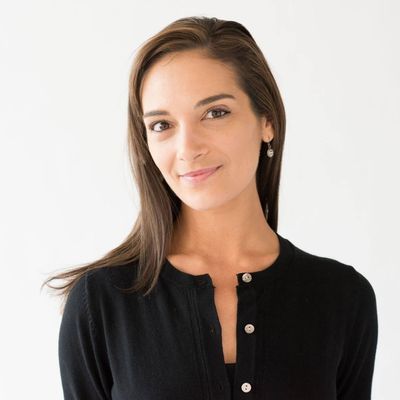 Photo: Salazar for State Senate
Julia Salazar, a 27-year-old Latina Democratic Socialist, has won her New York State Senate primary, ousting 16-year incumbent Martin Dilan.
"Tonight's victory is not about me," Salazar's campaign account tweeted shortly after her victory was announced. "Tonight's victory is about New Yorkers coming together and choosing to fight against rising rents and homelessness in our communities. Together, we will build a better New York."
As a Latina and a member of the Democratic Socialists of America, Salazar has clear similarities to congressional candidate Alexandria Ocasio-Cortez; once Ocasio-Cortez won her primary in a shocking upset, Salazar's became a national story. Salazar ran on a hard-left platform, which centered on tenants' rights: improving housing conditions for all New Yorkers, taking on NYCHA, ensuring affordable housing for all, and addressing the rising number of homeless people in the city. (Dilan, conversely, has received more money from real-estate developers than nearly any Democrat in the State Senate.) Salazar also supports abolishing ICE, Medicare for All, decriminalizing sex work, and taxing the rich in order to fix the crumbling subway system.
But as her star rose, Salazar attracted national media attention and, in turn, a host of controversies. She has been accused of lying about her immigration status and about coming from a working-class background — in both cases, she says there was miscommunication and misunderstanding — and a week before the primary, tabloids dug up a bizarre lawsuit involving her and former Mets player Keith Hernandez. Most recently, the conservative website The Daily Caller apparently tried to out Salazar as a victim of sexual assault, but she preempted their report by releasing a statement. (Numerous women have since come forward with similar claims against Salazar's alleged assailant, David Keyes.)
Despite the heavy media scrutiny of her campaign, Salazar won by a notable margin — about 57 percent of the vote as of this writing. Should she win in the general election, which is highly likely, she will be New York's first socialist state senator in nearly a century.
Many progressive groups are celebrating her win as a triumph over the establishment, and a clear indication that an unapologetically progressive message can win. "Julia Salazar's victory is a testament to how much her policy platform resonated with the people of North Brooklyn, some of the fastest-gentrifying communities in New York City," Susan Kang, a leader of the New York City chapter of the Democratic Socialists of America, told the Huffington Post. "Her bold platform of fighting for tenants' rights, immigrants, and transit riders matters more than this expensive smear campaign against her, and that shows how important the issues really are."