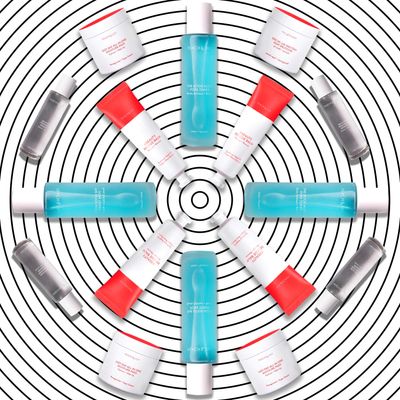 Photo: Courtesy of Peach and Lily
Remember when your bathroom shelf used to hold toothpaste and a bottle of Neutrogena? Those days are long behind us, and Peach & Lily is here to bring you into the future of skin care.
Peach & Lily is the Korean beauty online marketplace developed by Harvard business grad Alicia Yoon. Last month, the brand launched its own skin-care line based on the knowledge gleaned from years of experience selling beauty products. It's available at Ulta, meaning you no longer have to wait for your Korean beauty products to ship from across the world.
Scroll down for four products from the line.
If you're looking for a place to start, try Peach & Lily's Wild Dew, which is sort of an entry-level essence — a K-beauty staple meant to revive parched skin. It feels like a drink of water for your skin. It contains antioxidant-rich bamboo extract, hyaluronic acid, and free-radical fighting lotus extract to moisturize and smooth skin while diminishing dark spots.
Alternately, if you would describe your skin-care style as "lazy" (or potentially "hungover"), try the Lazy Day All-in-One Moisture Pads. These seemingly too-good-to-be-true pads combine the effects of toner, essence, and moisturizer in just one swipe.
Ah, refreshing toner. This one is great because it gets rid of dead skin that can be clogging pores and preventing your serums and moisturizers from really penetrating and doing their jobs. This version uses AHA (alpha hydroxy acid), which is particularly good at gently dissolving flaky skin.
Having an all-purpose beauty balm in your purse is always a good call. This hydrating formula uses sunflower seed oil to help relieve dry, inflamed, or chapped skin and can be used to protect skin from harsh weather elements.
If you buy something through our links, New York may earn an affiliate commission.