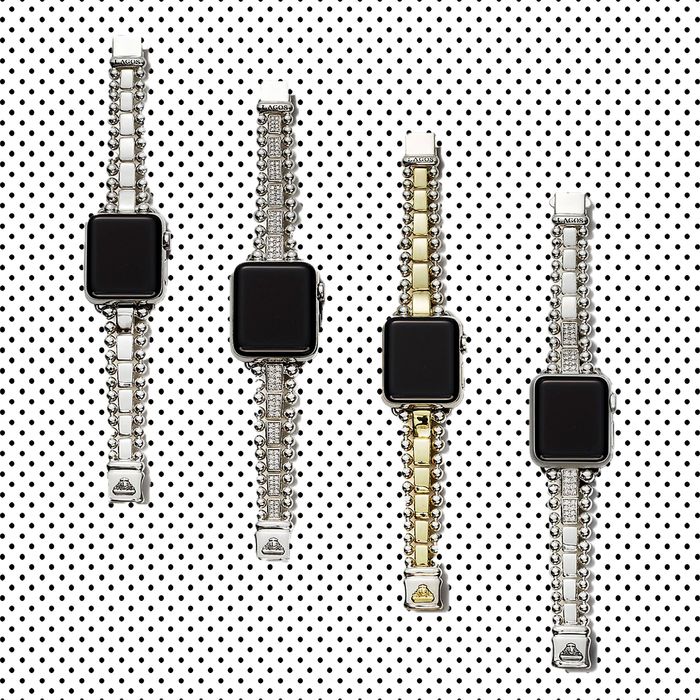 When it comes to dressing for big career moments, you have it down to a science. You know how to pick the right shoes, a stylish (but still appropriate!) outfit, and a power bag. In our tech-dependent world, it doesn't hurt to add a smartwatch to the list too. Clasped on the wrist, it signifies that you're dependable, ready to reply at a moments notice — the epitome of a model employee or client.
Of course, not all straps for your watch are equal. That sporty black rubber one? Too pedestrian for an important meeting. Classic leather? Safe, predictable, perhaps a tad boring. Why not treat your smartwatch like a piece of jewelry, with the appropriate strap to match? Lagos, a jewelry brand best known for caviar beaded creations, just came out with its own version of the bejeweled band. Trimmed in the brand's signature teensy balls, the bracelet-style Apple Watch straps have exactly the right amount of flash. They come in gold and sterling silver, but if you're feeling extra fancy, there's one encrusted with diamonds.
If you buy something through our links, New York may earn an affiliate commission.